Memory Balloon Lights
January 15th, 2015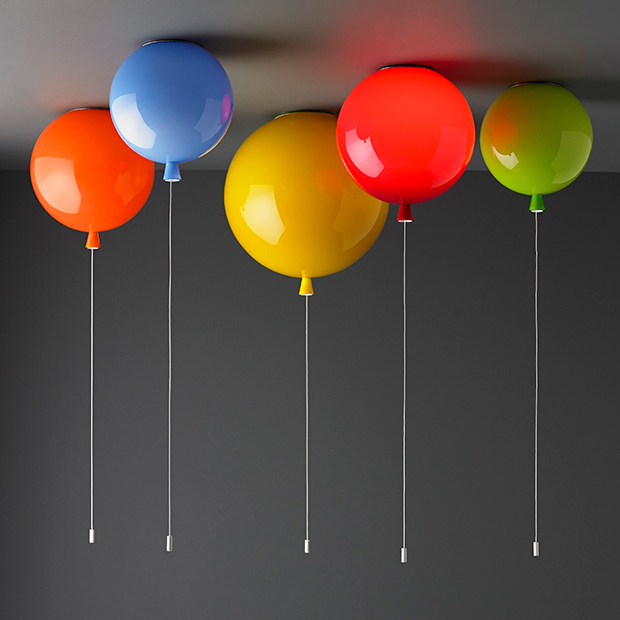 This one is pretty much a no brainier for me. I am a balloon fanatic. And I am a lover of interesting and modern lighting solutions. In fact, at one point in my life, I used to make handmade quirky lights out of all sorts of unexpected objects. So, I would not mind at all having a whole slew of these fun and amazing Memory Balloon Lights filling my ceilings.
Made from triplex glass, these lights are individually hand blown in the Czech Republic by Brokis and brought to you by John Moncrieff Lighting. The memory balloon is a light inspired by memories of childhood, and is perfect for a child's room, nursery or anyone with a sense of fun.

Available in eight colours: red, green, orange, blue, turquoise, grey, yellow and opal. Yes, I want them all. Available here.