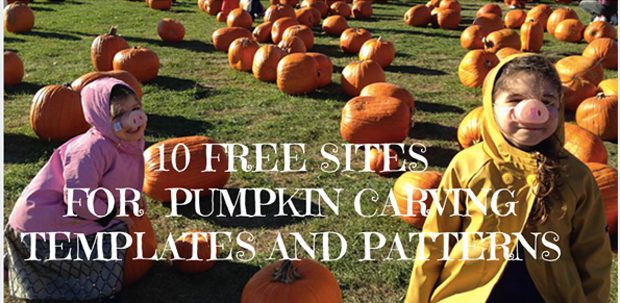 Here are 10 free sites for pumpkin carving templates and patterns!
Okay. The time has finally come to carve our pumpkin! We are running a bit late but as you can see, but the girls have been having fun playing around in pumpkin patches! This one above was at the White Post Farms Fall Festival.
And we finally got THE pumpkin yesterday at Fishkill Farms while we were picking apples (scroll down to see photos of our apple picking adventures).

Yes, we take our pumpkin seriously. But now, we have to carve it and if you need templates and ideas like we do, here are 10 sites where you can get really inspired. Or, you can see these these previous posts on Fantastic Halloween Pumpkins and Jack-o-Lanterns or  Beautiful Jack-o-Lanterns and Halloween Centerpieces where we featured some pretty amazing pumpkins!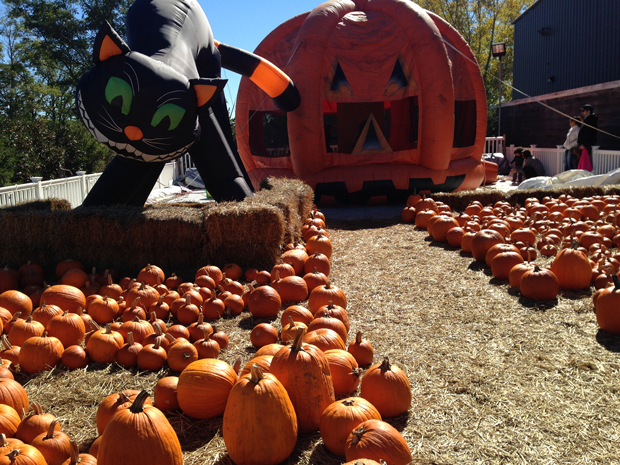 Here's another sweet pumpkin patch we visited at Bayville Adventure Park.
So here's the list of free templates:
Martha Stewart : 46 different templates from our friend, Martha.
Better Homes & Gardens :A wide variety of templates including animals, spooky scenes, faces and more.
Pumpkin Glow: A variety of templates in nine different categories such as I Love America, Christian, Animals, Famous People, Comedians, Fantasy & Medieval, Musicians and more.
Pumpkin Masters:  Nine free patterns
History.com: A unique collection of easy to advanced stencils
Betty Crocker Templates: Stencils of characters from cereals like Count Chocula,  Franken Berry and more.
Reader's Digest:  27 stencil pumpkin patterns
Disney Family: Well, this one's pretty clear!
HGTV (Beginner) – 8 easy beginner templates
HGTV (Advanced) – 11 advanced carving templates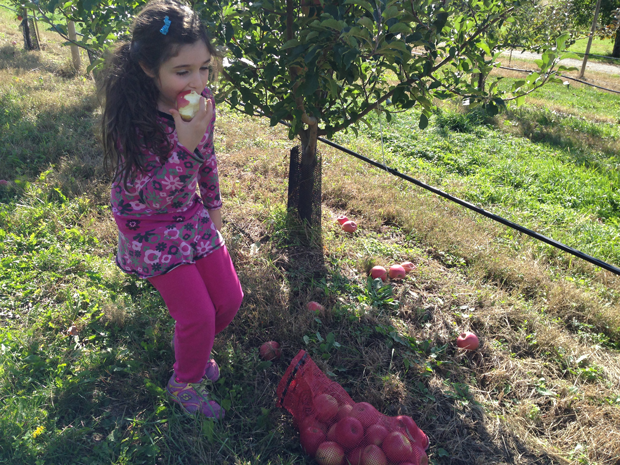 Chomping away at the fruits of our labor at Fishkill Farms.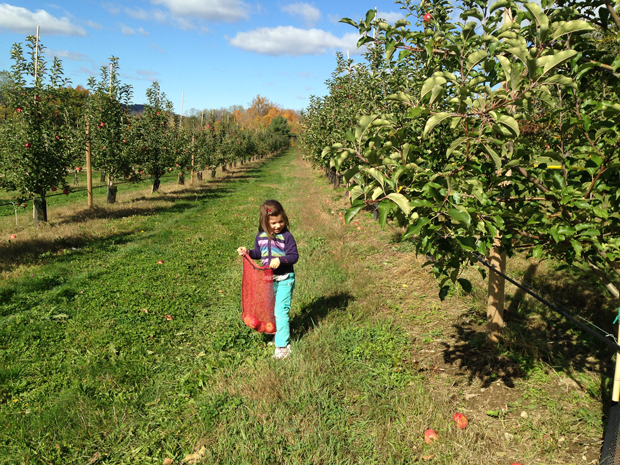 Only 10 more pounds to go.