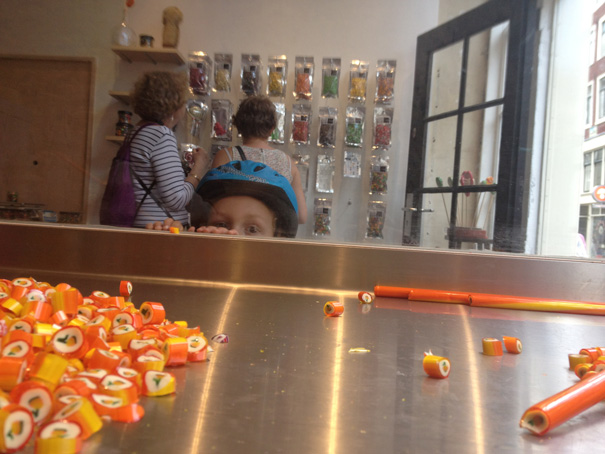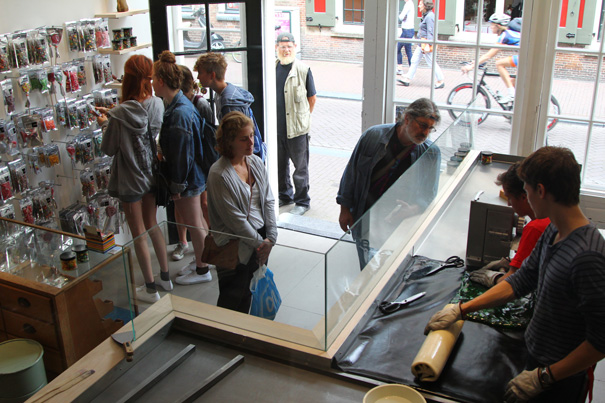 This is a guest post from Noa Haim from Paper Collective Aesthetics
Amsterdam: 
Papabubble is a candy artisans shop + workshop located at Staalstraat 16 Amsterdam. Apart from the beautiful display of sugar 'art work' you can watch the process of Scandinavian candy-making technique. Each candy production set is starting with designing a giant sushi-like mold which is rolled on a warm surface until becoming a perfect roll. From that step, the roll is stretched to tiny tubes and chopped into individual candies. Mika , Dominik and their team are doing about four candy – making sessions each day and you are welcome to join them.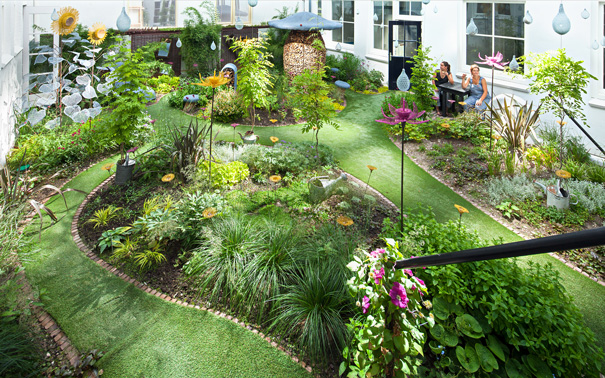 On the other side of the street Staalstraat 7A the Dutch design label, Droog has opened a fairytale garden. The 150 square meters of open inner-courtyard designed by Corinne Julhiet and Claude Pasqer, made us feel as we have just entered a fantasy land. Handmade wire sculptures – in the form of flowers that attract and feed the birds, giant mushrooms that function as seats and shelter for firewood, and other fantastically sculptured surprises.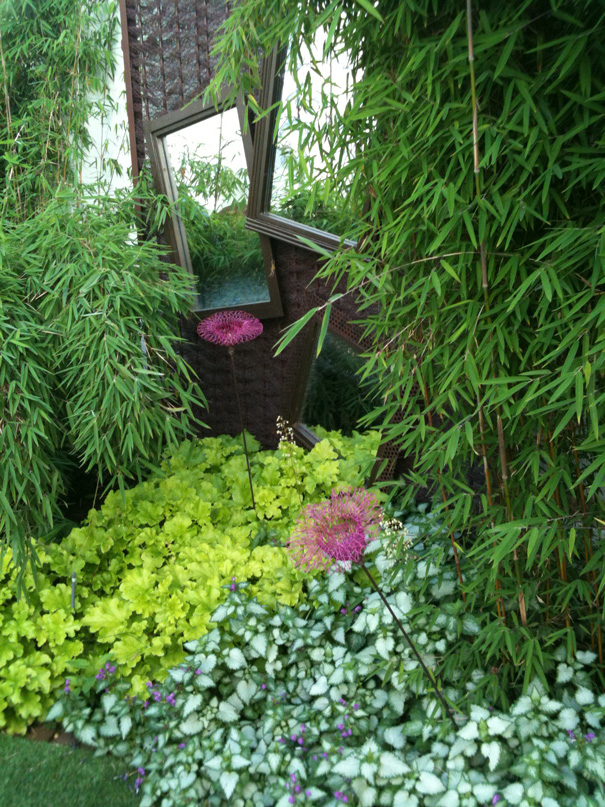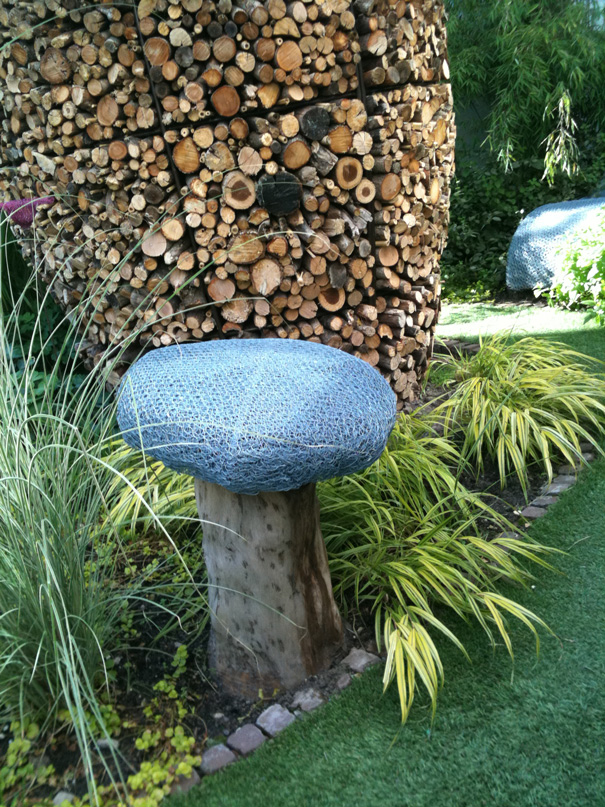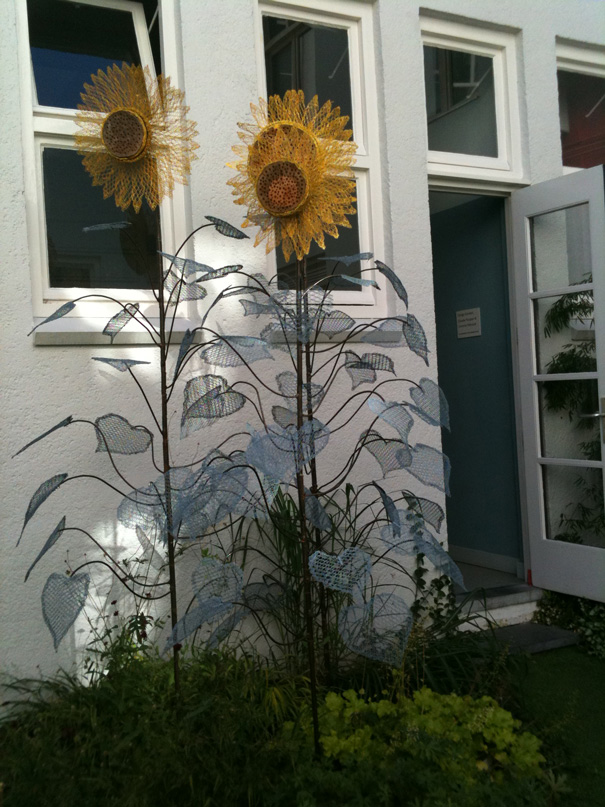 Traveling by train from Amsterdam to Rotterdam is convenient. The views outside of the wagon provide a hint into rural and urban typical living situations in Holland.
Rotterdam: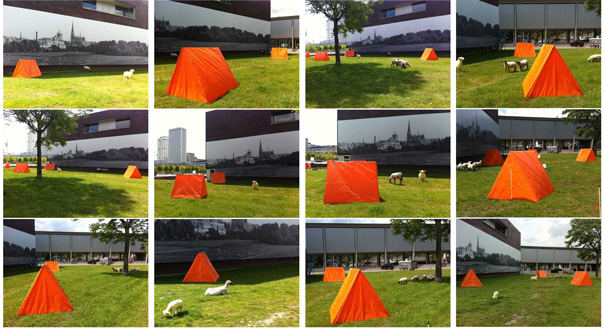 In the spirit of summer & football The Netherlands Architecture Institute was hosting morePlatz (Caro Baumann and Johannes Schele) installation 'Siedlung'. A group of orange small tents was populating the grass lawns around the institute, invading the entrance area and floating in the water pools in front of the institute. Children as parents, could take advantage of them, and spend the entire evening in a mobile city structure.