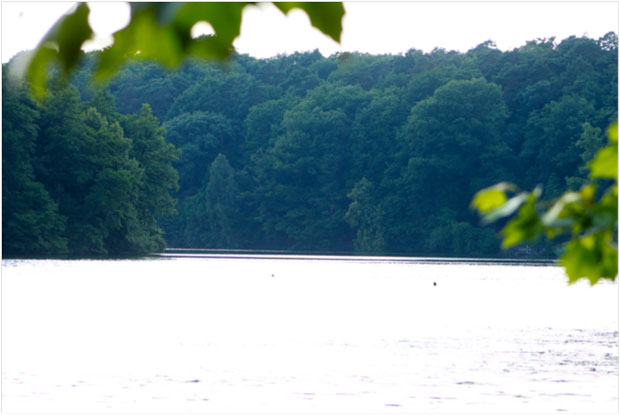 A very warm to Welcome to our new lovely correspondent, Selina Selina von Holleben, designer and owner of stunning Berlin label, Elfen Couture! This is her first post of many.
1. "Fischerhütte" am Schlachtensee, Berlin Zehlendorf
Known for it's silence, tree-lined avenues, elegant mock-chateaux buildings and a pretty conventional German lifestyle – the district of Zehlendorf lies on the way to Potsdam. In the middle of this idyllic neighbourhood, you'll find the restaurant and beer garden "Fischerhütte", directly in front of the beautiful Schlachtensee, which my family and I call the "Lago Battallia"
After a 6km walk around the lake, which is also a jogger's paradise, you can take a rest surrounded by nature. The Fischerhütte is separated into two areas. A good restaurant with table service and a self-service"Biergarten". While sipping your Weizenbier, nibbling your Bavarian wurst salad, brezels & Weißwürschtl in the sun,  you can enjoy the amazing views over the shimmering lake.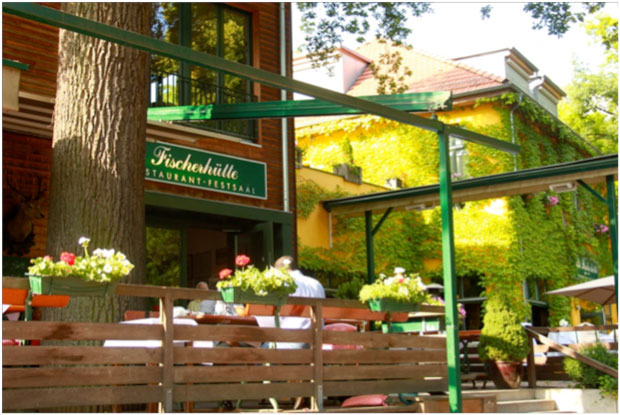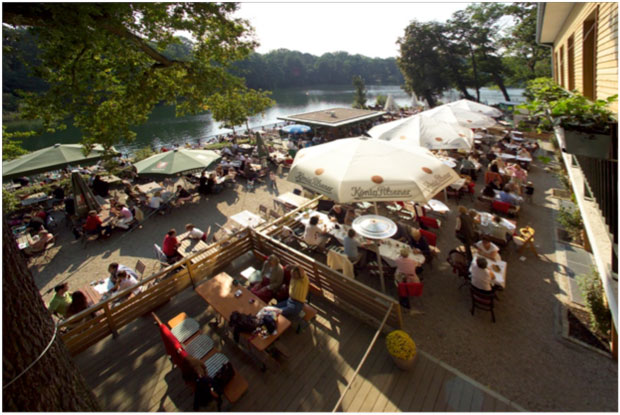 © Laggner Fischerhütte Restaurant GmbH.
 Kids can swim here or play around in the playground, right next to the beer garden. A perfect place for families and a totally different experience to hectic Berlin city life!


2. Tempelhofer Feld  / Tempelhofer Freiheit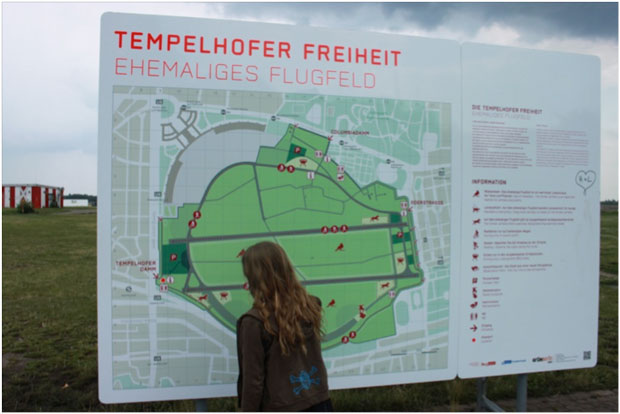 Airports are a big issue in Berlin! No, I am not writing about the Berlin/Brandenburg International disaster, I am talking about the Tempelhofer Flughafen, the famous airport where the well known "Rosinenbomber"  once landed.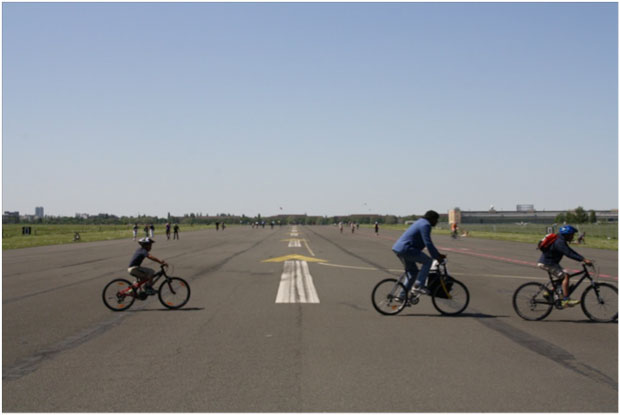 When it was decided to close the airport in 2008, the question came up, what to do with this vast area, slightly bigger than New York's Central Park. A lot of ideas have been and still are being considered and – during this period of waiting for a final result,  the creative Berliners have presented their own idea: The Tempelhofer Flughafen turned into Tempelhofer Freiheit – which gives you a pretty good idea of the Berlin mentality (Freiheit = Freedom) – and has become an amazing amusement park for all ages.
Nestled between two of the hottest districts in town, Kreuzberg and the upcoming hip district of Tempelhof, lots of Berliners, both big and small, all ride bikes, go jogging, play football, walk the dog (in a designated area), enjoy picnics, go windsurfing, power kiting, inline skating, Segway and Solowheel – the list goes on.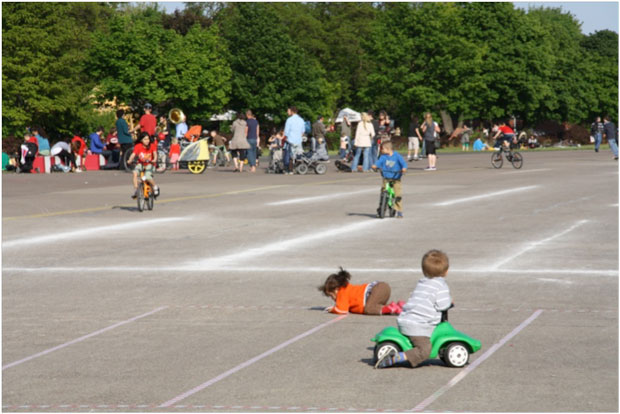 Perfect for kids & parents: The 30min. Segway courses with Trainer Joachim Haack. He is a wonderful teacher and his company "Steckdose Berlin" also offers birthday programs for kids!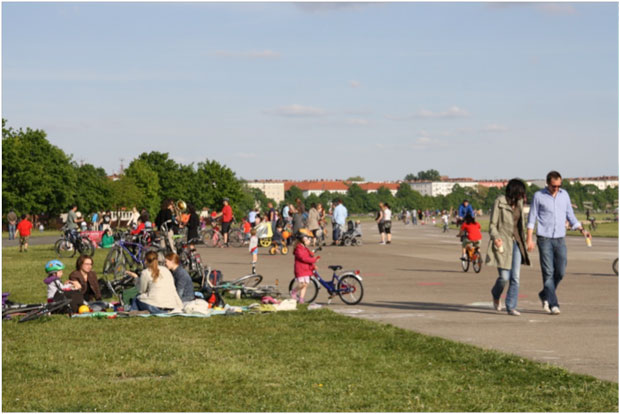 Also check the Nuture Mini Art Golf art project. The Nuture Mini Art Golf art project thematizes ecological questions and reflects on our future interaction with nature in a truly "playful" manner.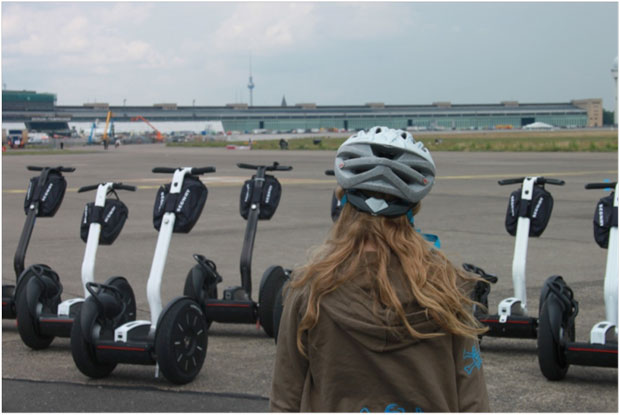 18 international artists are designing 18 mini art golf courses. These are interactive works of art that work like a pinball game. The tracks change, light up, make sounds and react to the players. Individual activities are put into different contexts – so that, for example, a hit on Track 2 sets off a sensor that will lead to the flooding of Track 16. Mutual dependability is presented artistically and playfully. The "players" are right in the middle – they both take part in and influence the development.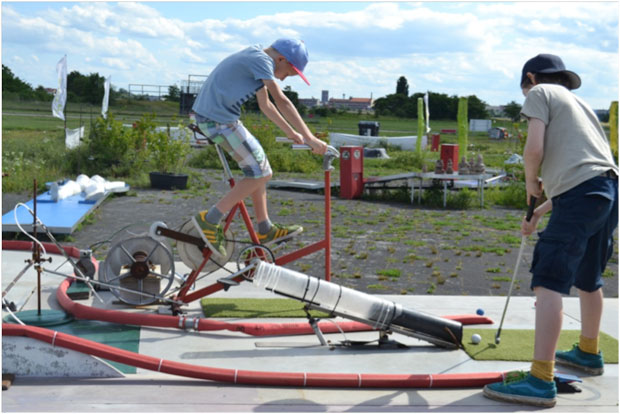 Just goes to show that it's easier in Berlin to close an airport, than to open a new one!
3. Martin Gropius Bau _ Exhibition: Cosmos of Colour. Itten & Klee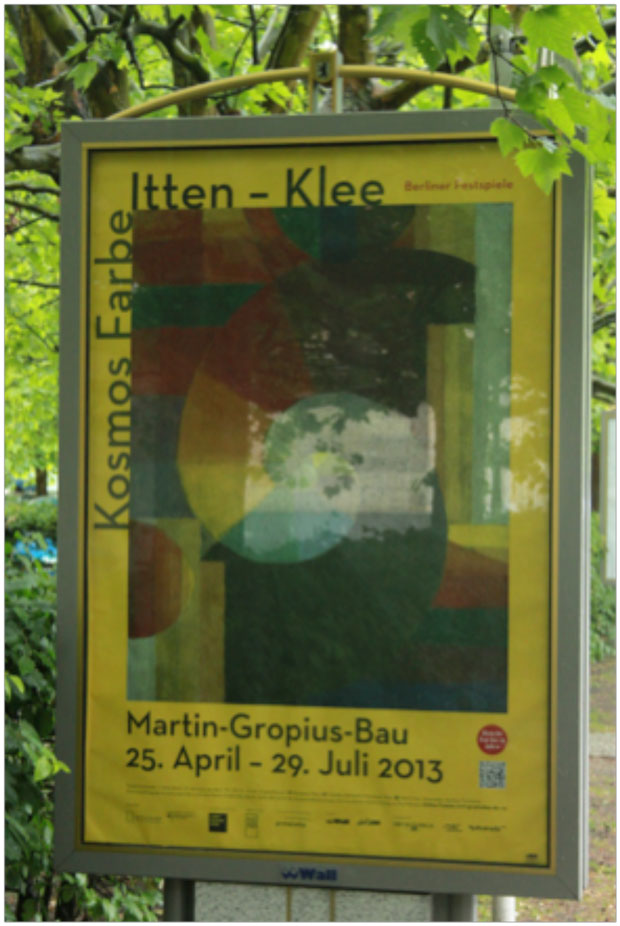 The exhibition "Cosmos of Colour. Itten-Klee" is one of the few contemporary art shows which really draws in the little ones. Guided tours for school children are available and the Martin Gropius Haus also offers audio guides and weekend workshops for children. And it's free for kids up to 16 years old! Please remember that it is closed on Tuesdays!
Once, Marcel Brion quotes in his one-of-a-kind prologue about Paul Klee: "Dream, idea and fantasy are only to be taken utterly seriously once they have been perfectly created by the appropriate artistic means". This "depicting that which is seen in a more or less temperamental way" is what gave his paintings a lightness usually only seen in children's pictures. Perhaps this is one of the reasons why children seem able to connect with Klee's work so easily.

"Bildnis Frau Gl", Paul Kleet-1929, 39
Kunstmuseum Basel, Kupferstichkabinett, Schenkung der Klee-Gesellschaft, Bern 1948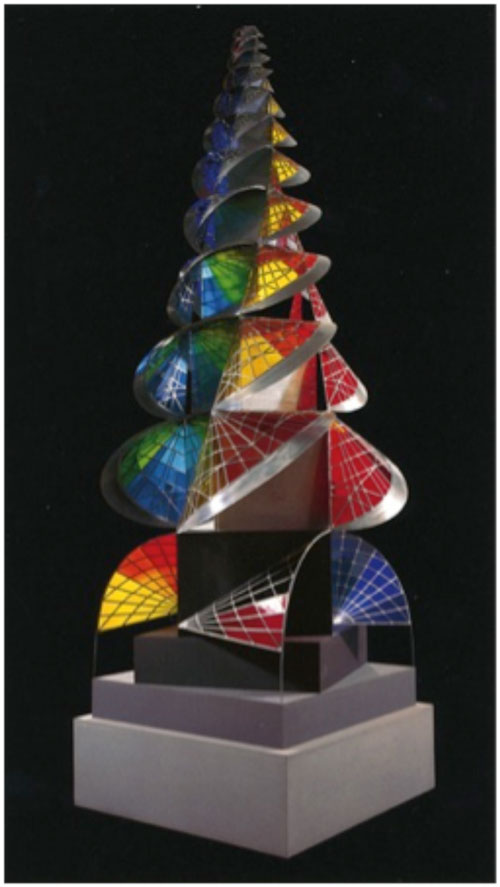 Johannes Itten: Turm des Feuers (Rekonstruktion) 1920 /1998
Kunstmuseum Bern
© VG Bild-Kunst, 2013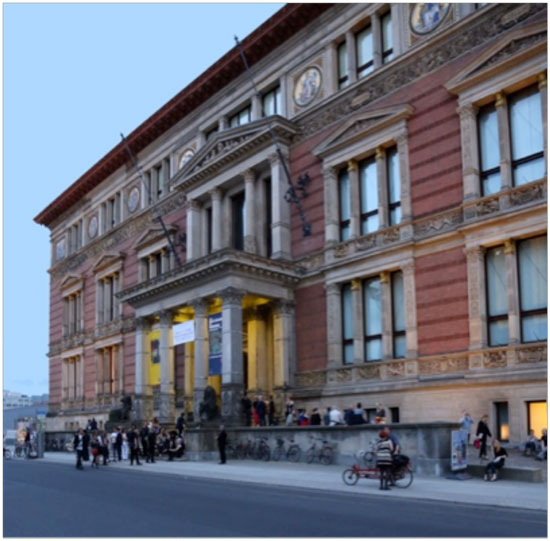 And get information on Guided tours through the exhibition and museum here!