One of the most striking things about Stockholm is how city and country co-exist harmoniously. These are the 3 top, free things to do in Stockholm with kids that combine both!
1. Gamla Stan (Old Town)
Since Stockholm is made up of 14 islands, the seashore is never far away. Starting in the city with "Gamla Stan" (Old Town) is a natural place to begin.
Pastel colored, medieval, "Gamla Stan" is located on one island which is in the center of the city and was first settled back in 1252 with an architectural visual road map evident in the buildings. The Royal Palace is here, too; and strolling it's winding medieval cobblestone alleyways, small squares, ancient churches, shops and cafes is an easy way for anyone to spend the day. The main streets can get congested but, it's easy to slip off into a quiet side street. Find "Mårten Trotzigs Gränd" which is the city's most narrow street — less than one meter wide, walk the steps to to top of the Tyska Kyrka for a great view of the city and have your children count how many lion statues they can find.
Make time in your visit to watch the 40-minute changing of the Guards. This takes place daily in front of the residence of the King of Sweden at 12:15 weekdays' 1:15 on Weekends where 30,000 individual guards work to continue this tradition.
And don't miss the Hidden play area: "Junotäppan:" A teeny-tiny hidden walled play area that you can escape to when only a slide and sand box will do. Even many city dwellers don't know if this little play areas existence.
If visiting Stockholm with small children
Humlegården
and
Vasaparken
are the two largest and most central parks to enjoy with kids. They both have terrific play areas for varying ages, as well as other venus on their grounds.
1. Humlegården is located smack dab in the center of the city; just a hop skip and a jump away from central boutiques and shopping, making an easy break for you and your little ones. It has a fenced in equipment area that's divided into equipment that ranges from youngest to oldest so that both you and your little ones can find just the right pace — with a second smaller section of park equipment nearby, too.
2. Vasaparken is just a little further away but in Vasastan, a popular northern area of town, with a nice playground, room for picnics and running and an interesting "man-made rolling hills" area for kids to hop and to run. Miniature golf for a low fee.Both have tricycles, scooters and sleds to borrow during the park's opening hours. (Vasaparken has a free ice skating rink in the winter, too.)
3. Djurgården, another park, is a vast green island preserved as royal park. The entire island provides bountiful walks, museums, amusement park, animal park, and cafes. Rosendalstragård is one of my favorite stops on the island for a coffee in a green house and has two free favorites: 1. a little play park between it's apple orchards and 2. a hedge labyrinth.
4. Kungstragården is a city center strolling park without a play ground and equipment; however, it's perfect for strolling, watch or play with a giant chess area, a fountain; ice skating in the winter and ever changing festivals. Check out the festival schedule all summer long which includes things like Restaurant Day, a large screen that with live occasional broadcasts (Live Concerts, Opera, Sports, etc) to suited-sumo wrestling, kid swings and other special events for kids.
5. Beaches for Swimming in Town:
Rålambshovparken is a popular city park and beach with a large area for sports, bikes, frisbee playing and a children's play park, as well.
Långholmen is a real city get away. This island, within the city, once housed a prison that is now converted to a conference center, restaurant and cafe. Near this, is a little beach surrounded by old turn of the century garden homes that make the beach very pastoral and ice cream treats accessible. Walking paths on the island with small scatterings of park equipment, too.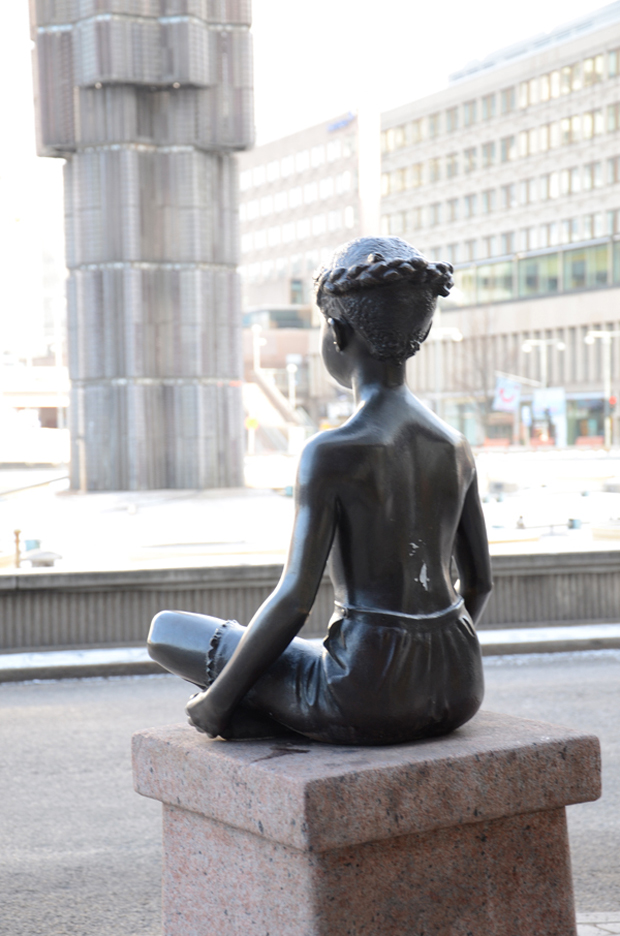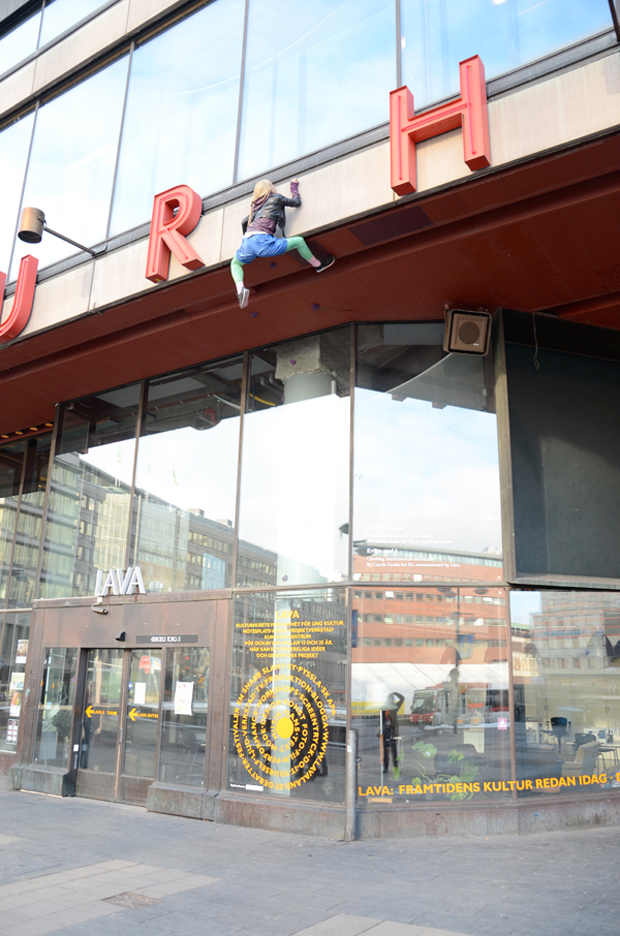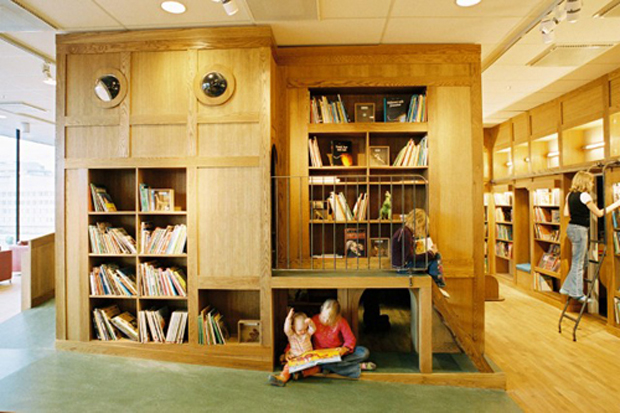 3. Rum for Barn in Kulturhuset
The 4th floor of Kulturhuset is one of the free public centers that's one returns again and again with children. It's centrally located with big windows overlooking Sergelstorget giving it great light and an active city view. This floor has
1. on-going art exhibits that are just for kids, as well as a beautiful,
2. well-stocked international children's library with cubby holes to play in, desks to draw at and a reading area.
3. For a material fee only, the painting room is open every day where children have their own easels and never worry about paint drips. An escalator ride up to the 5th floor to the kid-friendly cafe to enjoy more of this view. Occasionally, the 5th floor is used, as well for more, free children's art exhibits.
Worth Noting. Stockholm's public transportation is exceptionally accommodating to those who are traveling with young children. If you are traveling with a baby buggy, the one tending the buggy and buggy ride for free and will find most people and bus drivers to be very helpful in entering and exiting buses or subways.