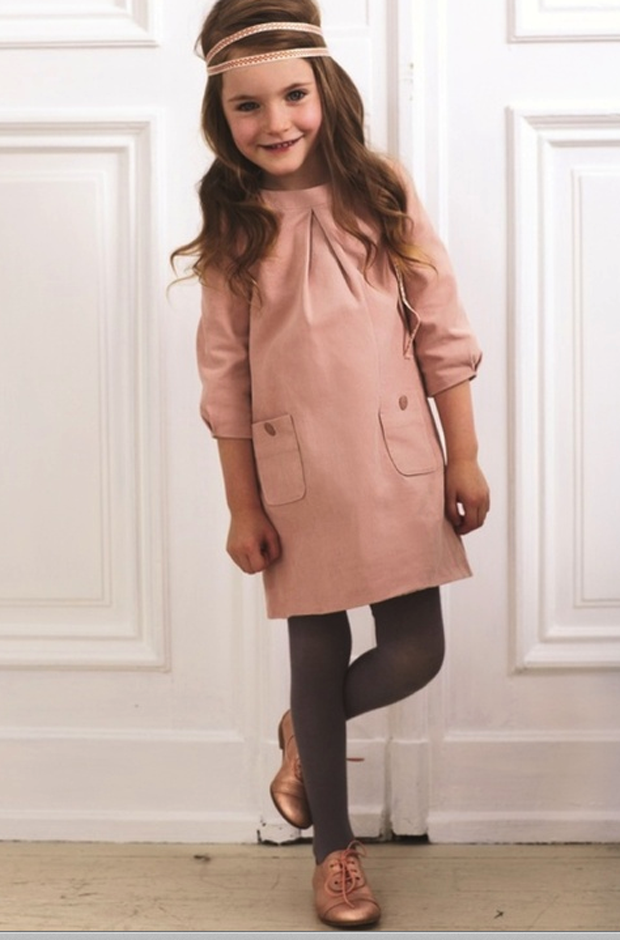 Well start with an easy one: Use ribbon to make this flapper headband and if you get the chance do some light waving at the ends, all the better! 
Spotted at Il Mondo di Ingrid.
The Holidays are here and I always think it would be great to actually do something special with the girls' hair for all the festivities. And they definitely always look put together but the hair could be more amazing! Couldn't everything? So, I've found some pretty gorgeous hairstyles. Some are pretty intricate and others not so. In any case, we can always look at them and dream of doing something this special these holidays for our little girls!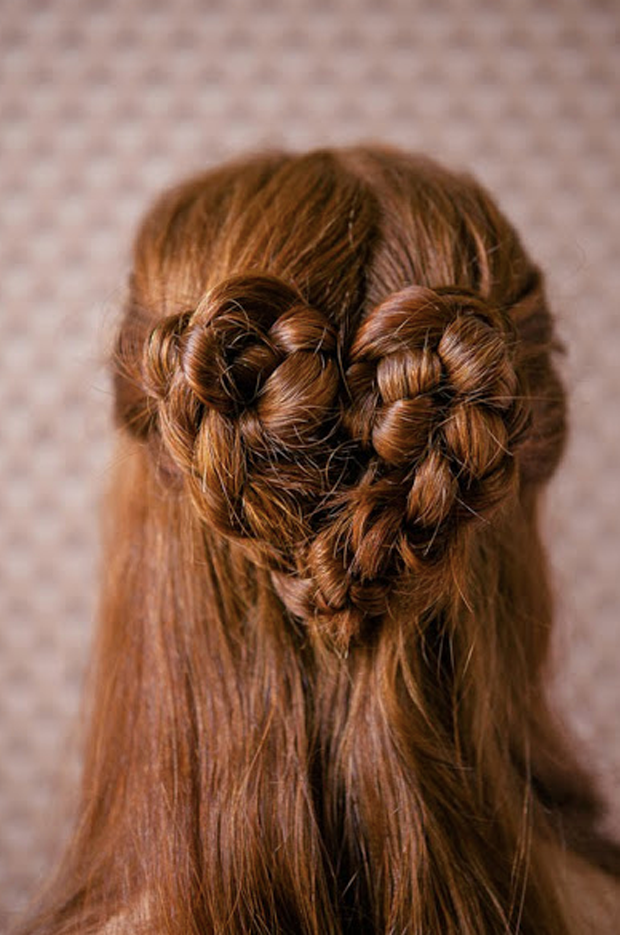 This is my favorite. It looks so much harder than it but there is no French Braiding involved. Just two simple braids into a heart.
See step by step photos at A Cup of Jo.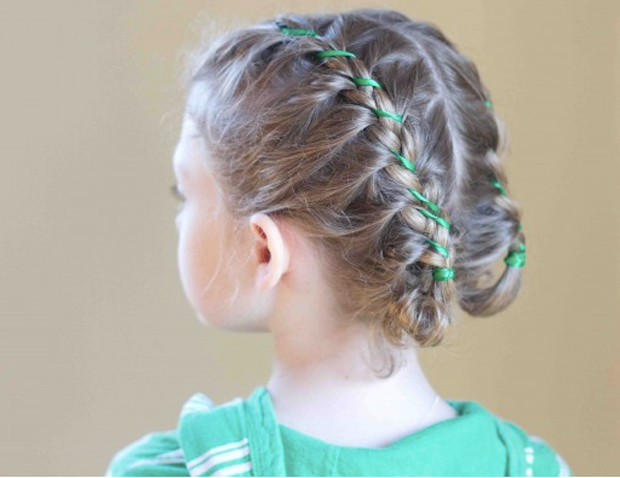 I could't find the source link for this image but it's a basic French Braid with ribbon braided in.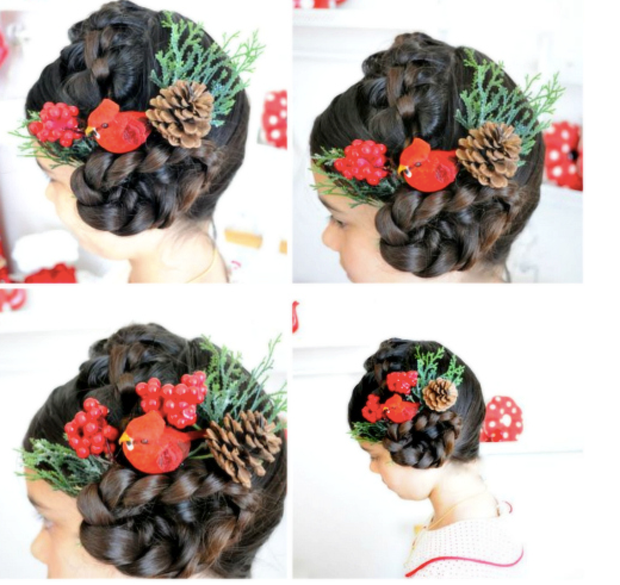 This one is kind of quirky and Frida Kahlo-ish. Definitely a statement hairstyle – this festive holiday braided crown.
See the tutorial at Ruby Jean.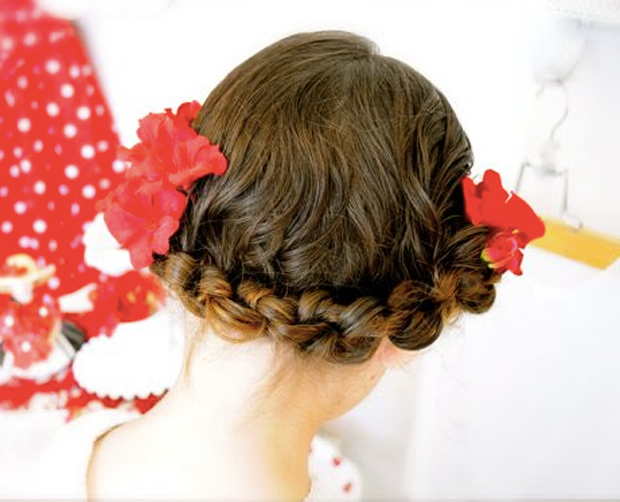 This mama made a crown from her daughter's hair by tying it in thick knots (which come out easily). She topped the style off with red flowers.
Find out more at Ruby Jean.