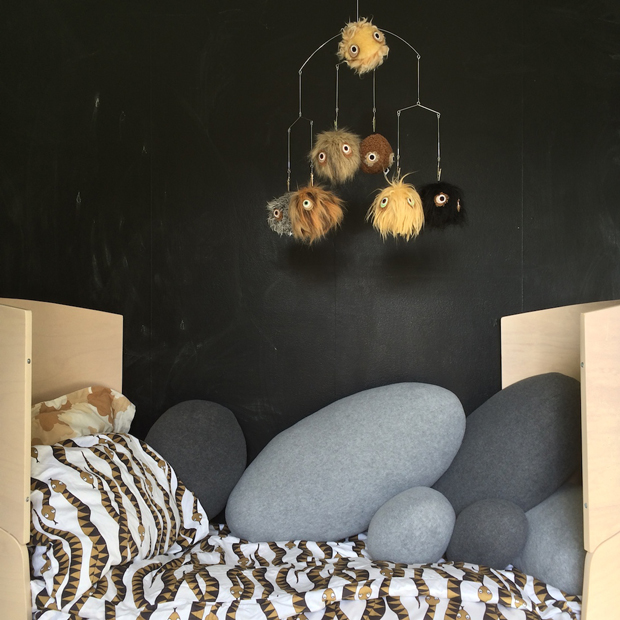 These little creatures called Dellebollar by Swedish designer Jenny Dellemyr. Dellebollars are extremely curious little critters. They are also a sort of good luck charm as well as being really good listeners. Perfect for your little ones to tell all sorts of secrets to. And they can keep them!
Made by hand, these furry friends are not only toys but can be made into mobiles or other decorations. Or can be put wherever there is a need for an adorable little monster-like friend!

Dellebollars can be found in the Dellemyr shop as well as all sorts of other amazing things! Check out the monster slippers below for a start.