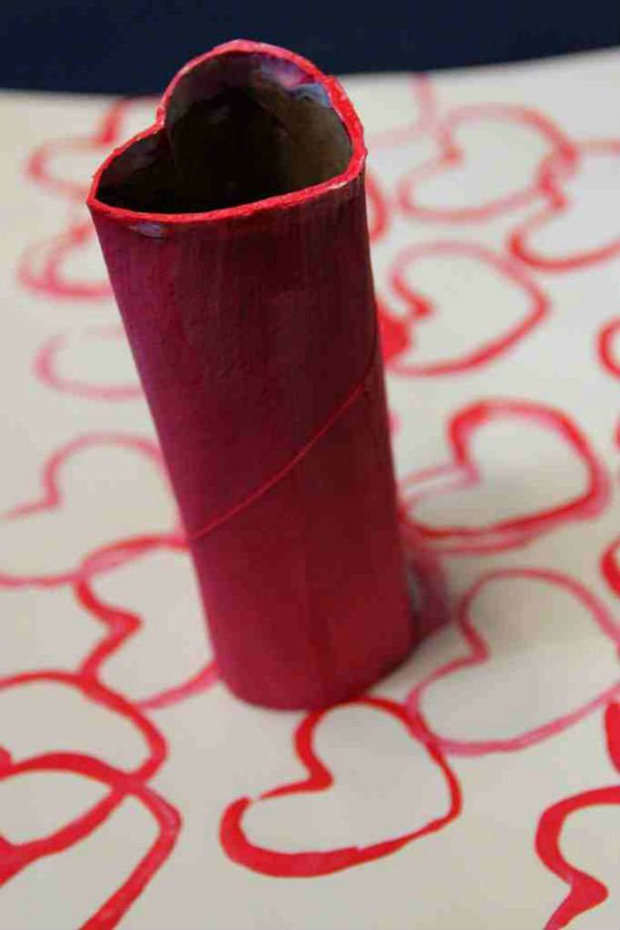 Heart Tube Stamp: Get the kids into heart stamping using paint and a toilet paper roll. So easy! See tutorial here.
Valentine's Day is almost upon us and we've already started making some sweet little Valentine's crafts (which I'll share with you later).
In the meantime, I've rounded up some simple homemade Valentine's Day craft ideas that the kids can get involved in making or even do on their own.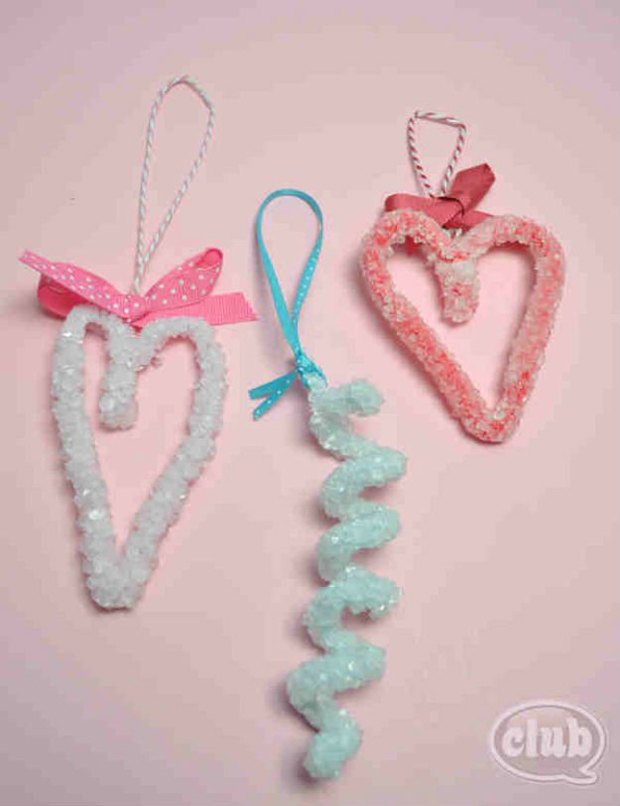 2. DIY Heart Shaped Borax Crystals: The kids will love these sparkly Valentine's crafts made out of nothing  other than Borax! Check out the tutorial here.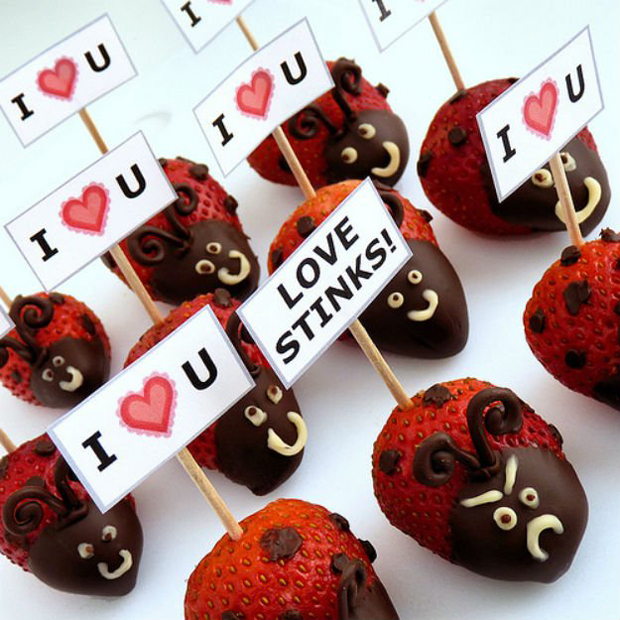 3. Strawberry Love Bugs: I love the attitude with these yummy Strawberry Love Bugs. Find the recipe here.
4. DIY Yarn Hearts: These are wonderful decorations that last and you can make it pink or blue or whatever color! See tutorial here.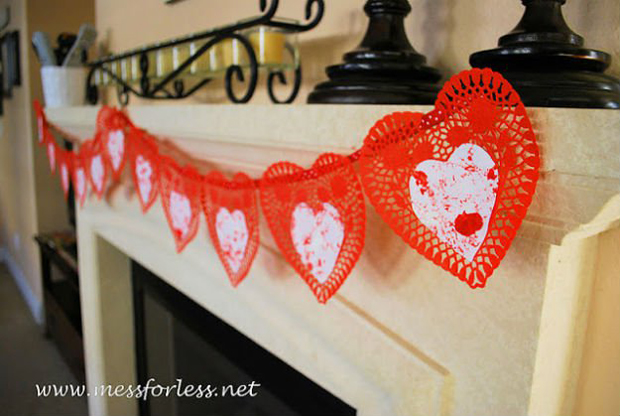 5. Doily Banner: This DIY Valentine banner made from doilies is very effective and so easy to make. See tutorial here.