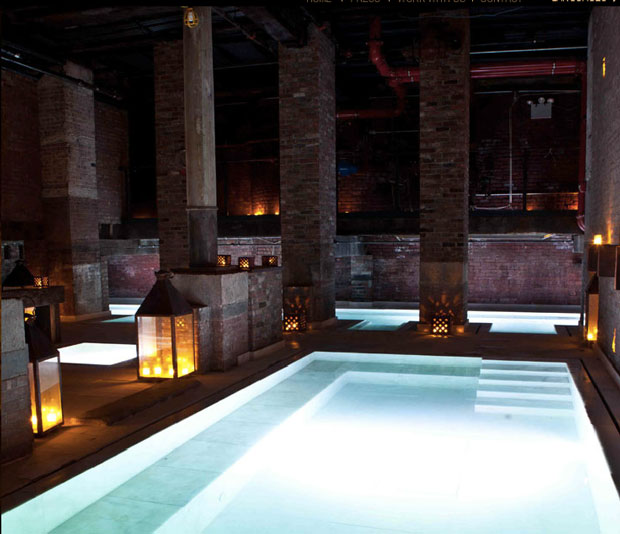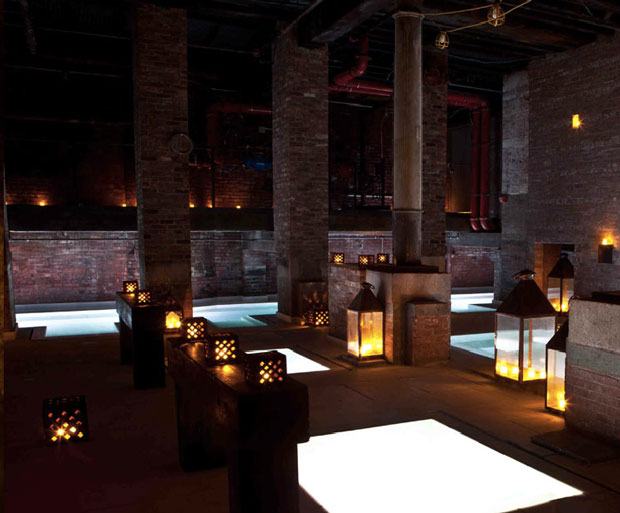 What an experience Aire Ancient Baths are. An absolute gem for New York moms who need a spa day! I went along with a friend a couple of weeks ago and have been dying to share this place with you.
Upon arrival, we sat on leather couches and warm retro chairs and sipped mint tea from silver teapots. Then we were ushered into their beautifully appointed change rooms and then made our way to the baths. This is when the real experience started. We entered a whole new world reminiscent of ancient Rome –  with the experience as in Roman times when the people went from warm to hot to cold to steam and then had a massage. My favorite bath was the salt bath, where you can actually float without a care. We had a massage afterwards which topped off the experience. I have to say that this place is absolutely a unique experience and quite amazing. They have succeeded in achieving a true bath house feeling that does seems ancient and for me, the whole aspect of feeling like I had stepped back in time was fascinating. The space is beautiful and relaxing  and they have managed to make every single detail a perfection even down to lighting. The staff are also extremely friendly and helpful. I will definitely be going back here.
I have included tons of photos as I really want to give you an idea of the gorgeous architecture and design of this place.

Aire is located on 88 Franklin Street in Tribeca. But make sure you reserve!