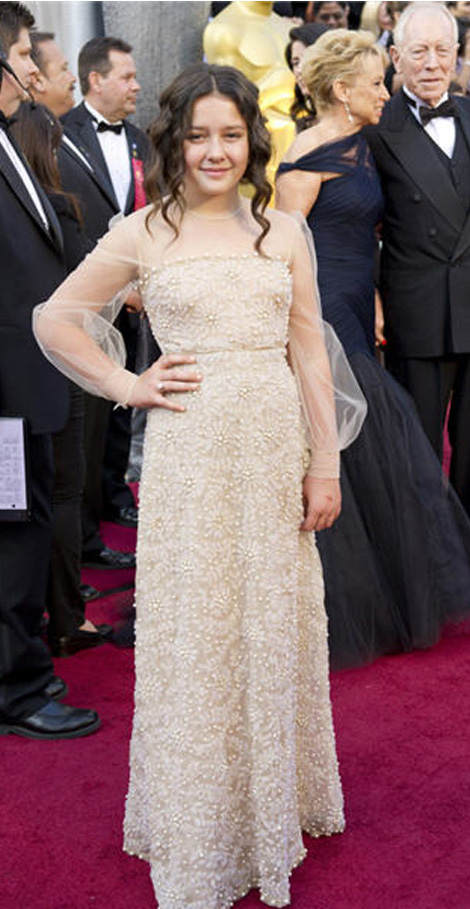 With all the Oscar buzz about the Red Carpet looks of the grown-up stars, I thought I would do a post on the diminutive stars gracing the walk. I can't get over how much poise and calm these young actors possess for what must be a very nerve-wracking experience, despite the ultra-excitement of it all. And Amara Miller of The Descendants did really well, I thought, wearing a Valentino Couture dress (albeit a bit too grown-up for her age. What do you all think?). And there is Max von Sydow and his wife in the background!
And below are some other fashion items at previous award ceremonies.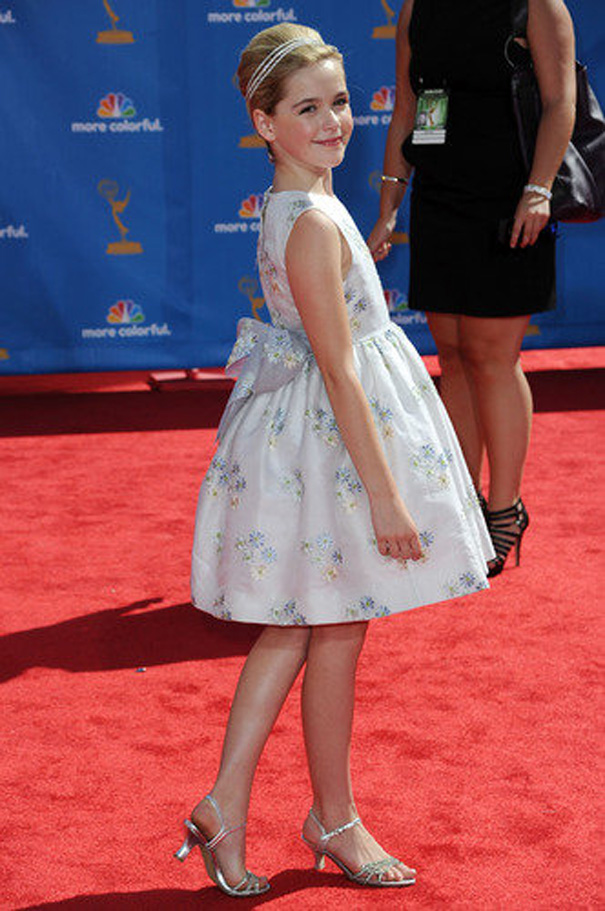 Kiernan Shipka of Mad Men at the 2010 Emmies looking delightfully her age in Papo D'Anjo (which I blogged about here).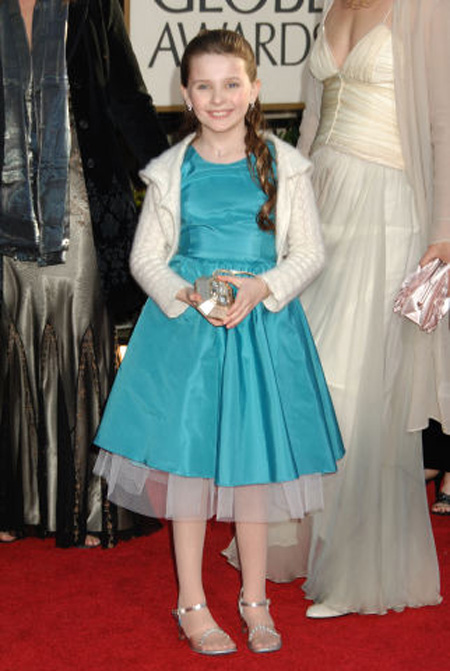 Abigail Breslin (whom I actually worked with on the film, No Reservations, and blogged about, including stills photos of me here!) at the 2007 Golden Globes, wearing a gorgeous turquoise dress and shrug.