After my post on Chairs, Chairs, Chairs, I thought it only fitting to bring you some unusual and amazing beds! So, here they are!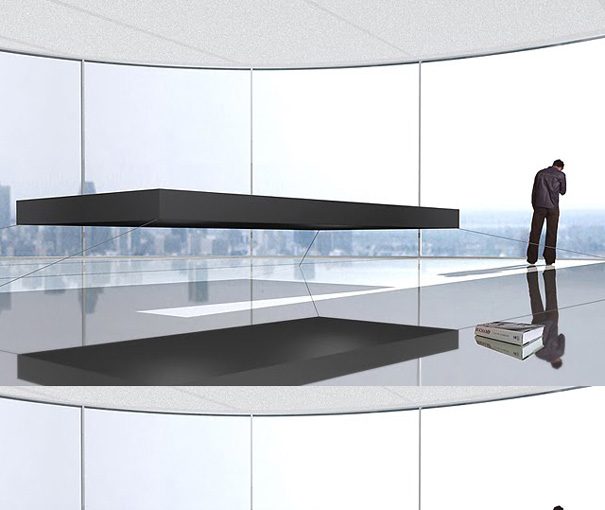 This is so Space Age! Designed by Dutchman Jan Jaap Ruijssenaars, this Magnetic Floating Bed has enough magnets to keep 900 kilograms (1,984 pounds) floating in the air. To make sure that the bed doesn't "fall upwards" it's tethered to the walls by four cables. Technically, the magnetic floating bed is for sale, but at a price of 1.2 million euros ($1.53 million), 1800 Mattress probably won't stock it!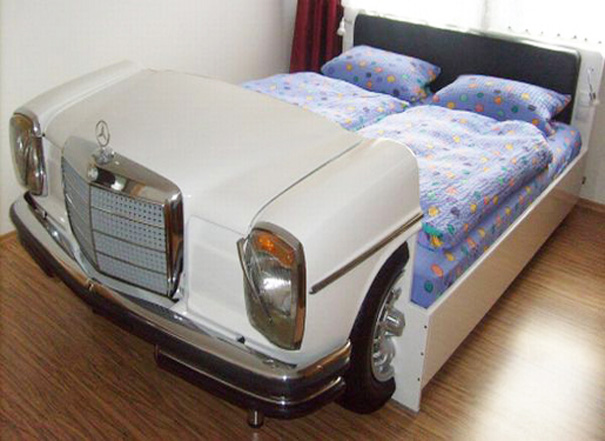 Here's one for the boys. This is an authentic Mercedes Benz front of the car. And the hood even opens. Via Rumunik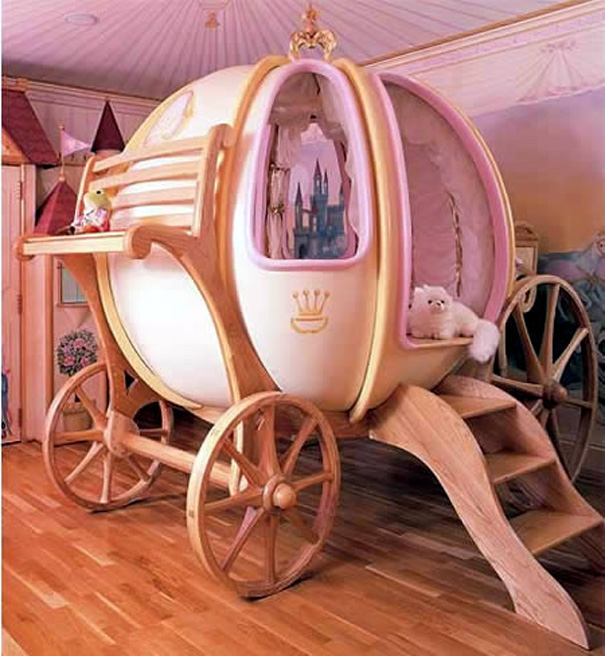 And one for the girls. This Cinderella Fantasy Coach goes for a mere $47,000. Looks like we will be passing on this one!
This one is a dream – a power-napping bed called Napshell. Ergonomically designed to be good for your back and spine, the Napshell bed's shaped mattress fits a wide range of body types. Visual and acoustic elements within the bed make instant, deep relaxation possible at the press of a button and it's complete with LED lights, MP3 player and sound proof walls. There's a place called the Previum Energy Lounge in Munich which is full of these. Sounds like a great destination for me!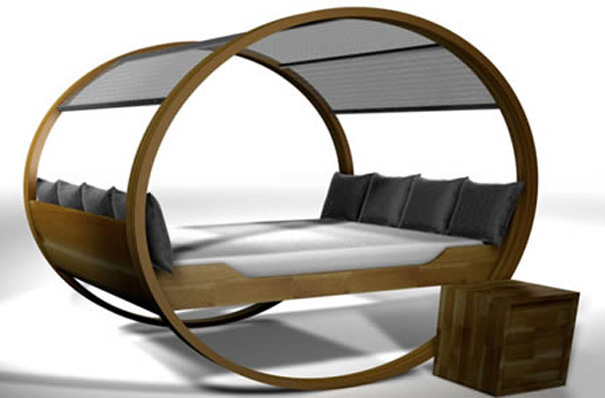 This would have been great when the girls were babies. The Private Cloud, designed by Manuel Kloker, is a patented rocking bed. It sells for an average of about $6,800 depending on the size…and that's without the mattress.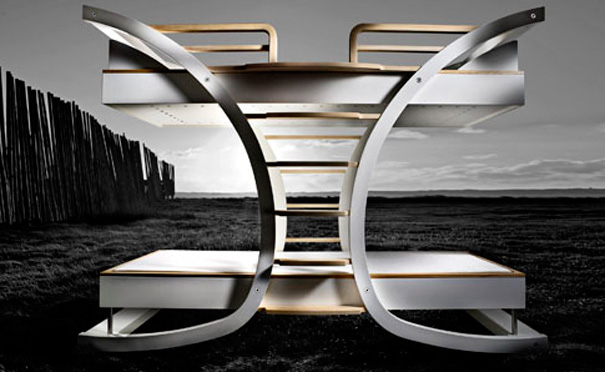 I usually find bunkbeds so unattractive but this has to be one of the most beautiful bunkbeds I've seen –  from Danish company, Minimondo.