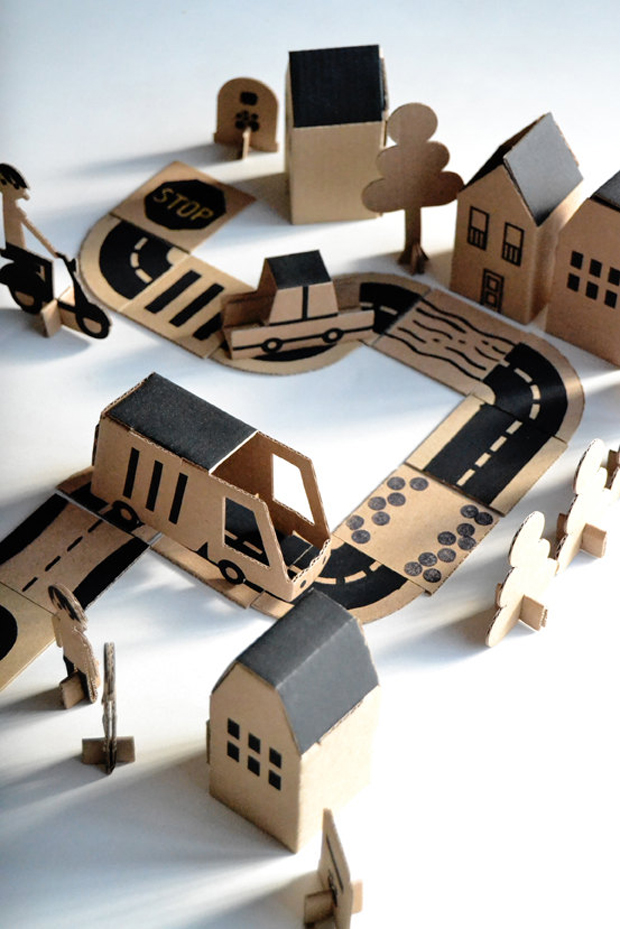 Okay, I'm pretty much crazy about these creative cardboard toys by Milimbo. This amazing company which is based in Spain makes not only incredible hand-made cardboard toys, games and posters for kids based on fairy tales and children's, but also creates beautiful installations. These are so much more than just objects. Such simplicity with imagination.

Take a look at their store to see the wonderful things to buy.
And also their blog to see what else they are up to and their site!