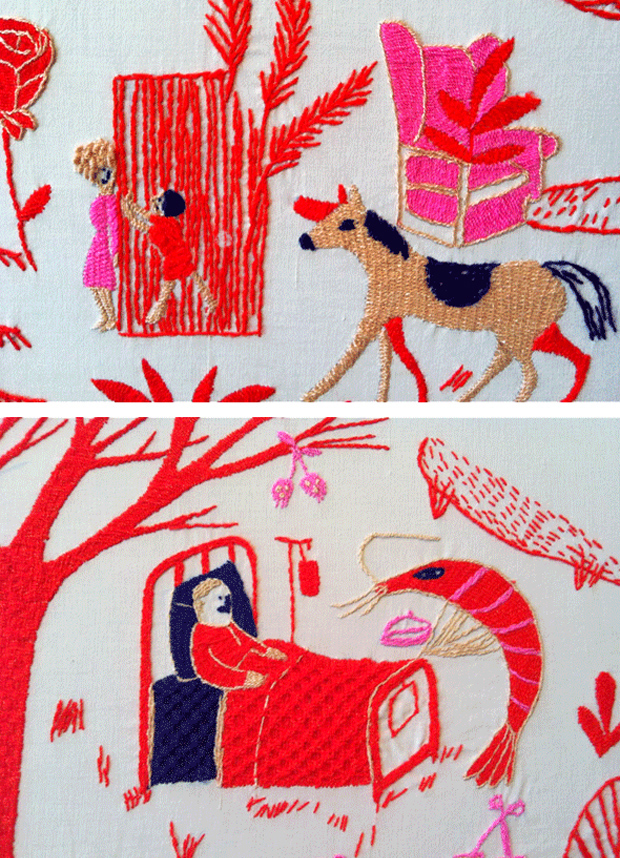 I am just blown away with this beautiful embroidery which is part of the Hasta Mostla Exhibition in Mexico. I see it as a kind of "Expressionist Embroidery" just because of the freedom in the stitches and depictions. And love that they show photos of the process – see below!
The exhibit brings together women artists and artisans from Mexico and Latin America and presents the experiences, as the result of interdisciplinary and multicultural exchange between all these women for two months: embroidered graphics, photography and audiovisual as well recordings of the group experiences during the creation.

Hasta Mostla is a project from Vertido gallery. With the support of the Conaculta and Cultural Center Espana Mexico.