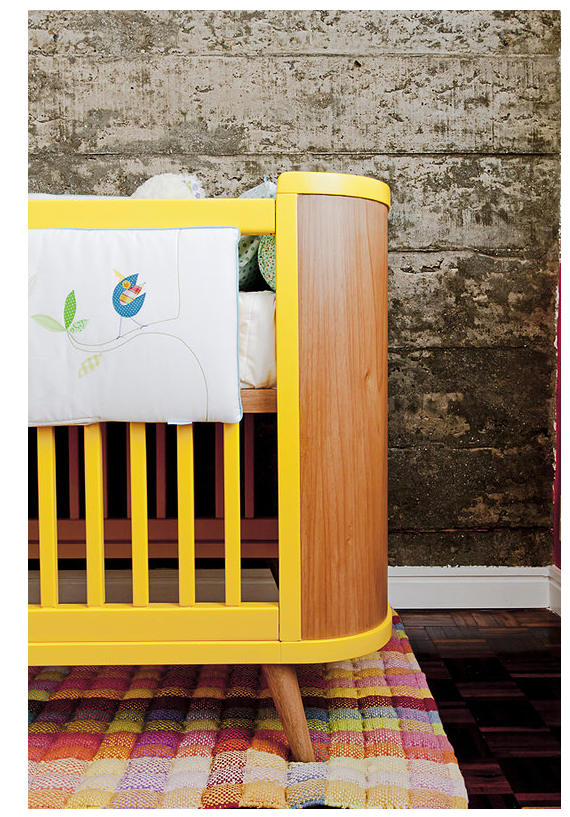 Ameise Design started out when the young Brazilian couple of architects, Luciana Raunaimer and Diego Verri, wanted to give a pregnant friend a crib. They did not find one to their contemporary taste, with lightweight and modern design. Sadly, their friend had to manage with a plain, boring white crib. But the idea of making a better product never left Luciana and Diego's mind, and a couple of years later, they decide to design their own furniture.  And what a success!
Today Ameise Design has a complete nursery line that includes cribs, gliders, accessories, and changing tables and kids dresser. Big kids rooms have toddler beds, chests, cabinets, shelves, table and chairs and accessories. Of course their furniture is made by hand with non-toxic and sustainable wood.
To see more of Ameise work, please visit their website.