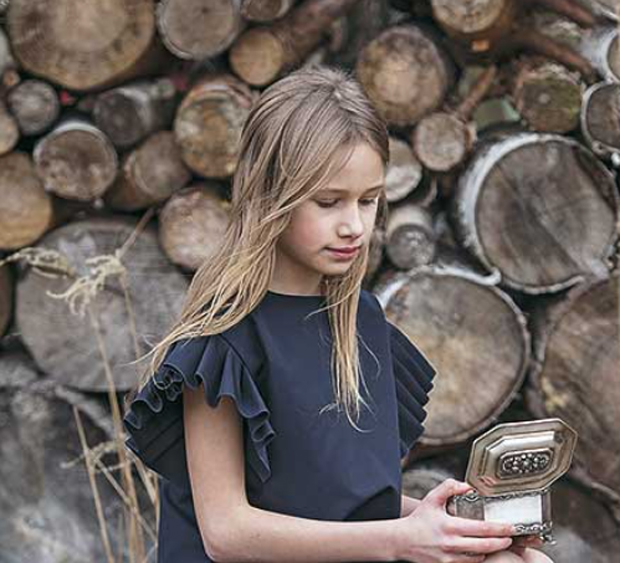 What wonderfully simple, yet elegant style by new French Polish label,  Amelie et Sophie! 
With a mission to dress little girls in almost exclusively natural fibres and carefully selected fabrics, they have hit the right note! The collections are handmade in small European workshops to make sure that each piece is a combination of perfect quality and uniqueness.
This label is a symphony of  pure cashmere, all types of silk, cotton and the most delicate, soft and natural fabrics so girls can look great and feel comfortable. All of the designs have a flow and easeful style which lends itself to an easy, luxurious look.
They have a wonderful way with sleeves as in the Ange dress above which also comes in a beautiful Coral color as well as the exciting Adelia wide sleeved dress.
View the whole collection here on the Amelie et Sophie site.