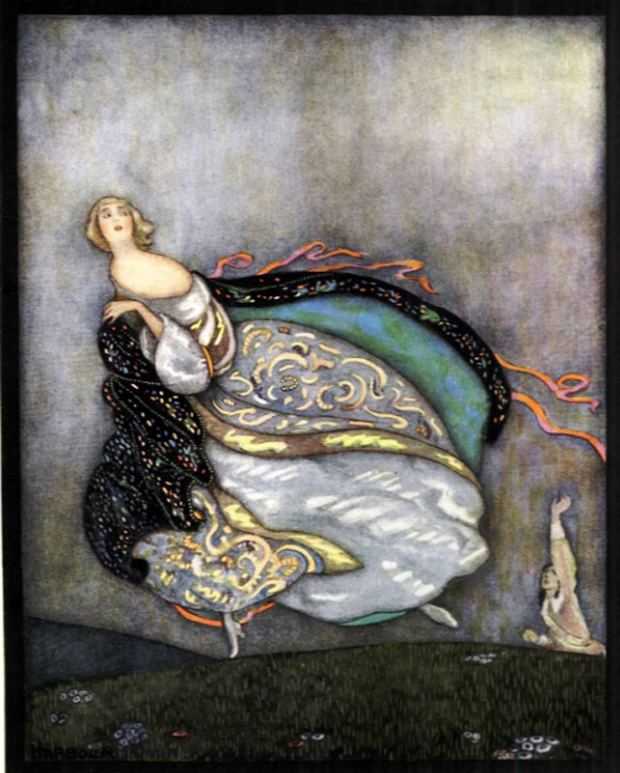 This next artist in our Angle on Artists series is Jennie Harbour.
Every now and then,  I come across an illustrator who blows my socks right off, and Art Deco era illustrator, Jennie Harbour is one of these. The beauty and emotion and finesse of these illustrations moves me so much. I get lost in them.
Between 1917 and 1936 she captivated the public with her art, not only in the United Kingdom but also the United States, Argentina, Canada, Germany, France, Australia, Portugal and Spain. Despite her rise to fame, today there is virtually no record of her life before and after these dates. Due to a recent revival in popularity, her work is becoming more highly sought.
These are from My Favourite Book of Fairy Tales by Edric Vredenberg. I just managed to find a copy on ebay!