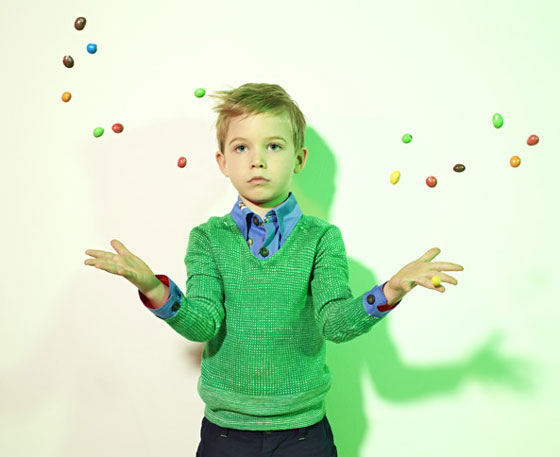 This vibrant green pullover for boys from Belgian designer Anne Kurris is such a breath of fresh air as is everything she does! Originally a graphic designer working for such notables as Jean-Paul Gaultier, Dries van Noten and the Flemish Opera, her clothing definitely has a graphic approach such as in those amazing photo print animals on silk satin tunics below. I just love the way she mixes color and the way she pulls the retro into a completely modern look. The garments are all in natural fabrics and her children's range goes from babies through 18 years. Check her website for stockists around the world.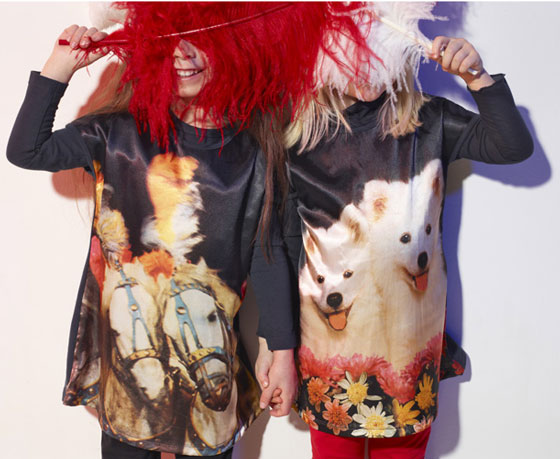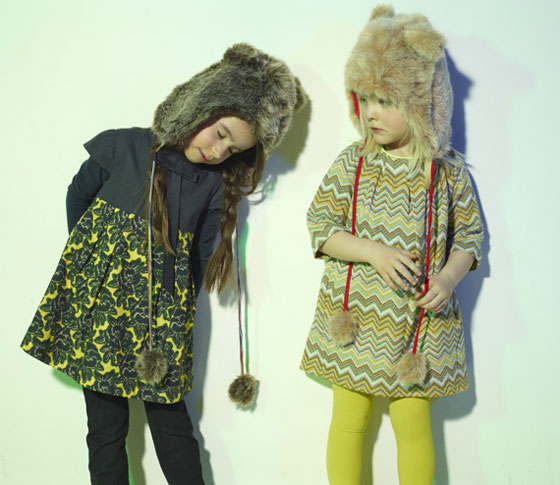 These knit dresses with the vintage nod are so sweet and wearable. I seriously want the one on the left for Oona.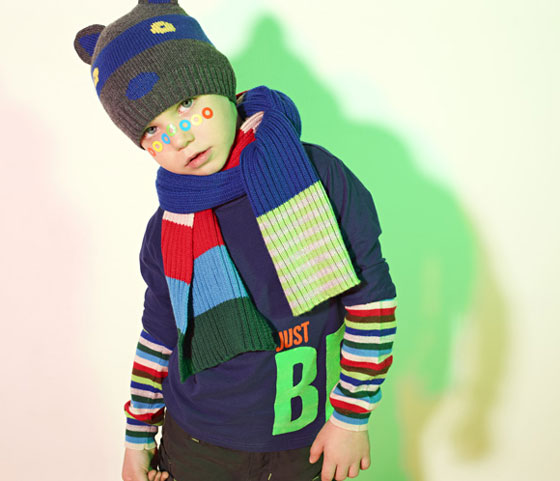 Another bold look for the boys which totally works.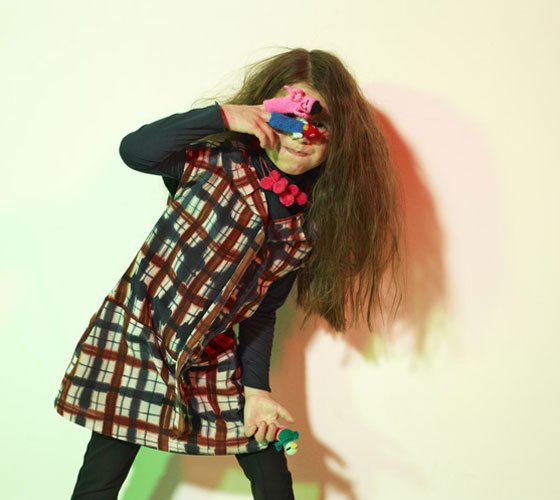 The intentional imperfection of this check print dress is stunning.