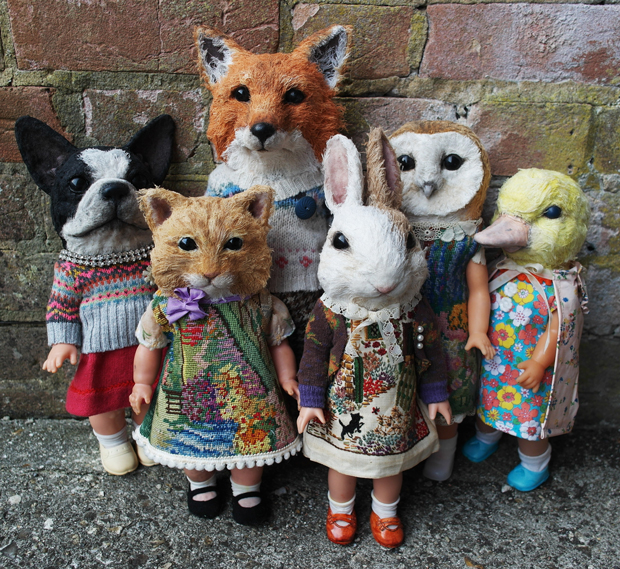 Just discovered Annie Montgomery, Textile Wall Hangings, Animals and Figures and what a discovery! This lovely young artist from Dorset, in the UK, creates the most magnificent, original and utterly quirky and curious creatures from recycled materials. The way she merges dolls with the animals gives them this half human kind of personality. And the clothes she makes are really detailed and wonderful. These characters are something I would expect to step out of a Beatrix Potter book. I'm a huge fan!
She uses muslin, 100% wool felt, 'up-cycled' wool garments, velvet, leather, cotton, moleskin and blankets for her animal trophy heads, wall hangings and figures. She then stitches on curious little found objects such as vintage buttons, charms and jewellery.
Every single creation is completely original so take a look at her current work right here which is for sale or on her Facebook page! And tell her I sent you!