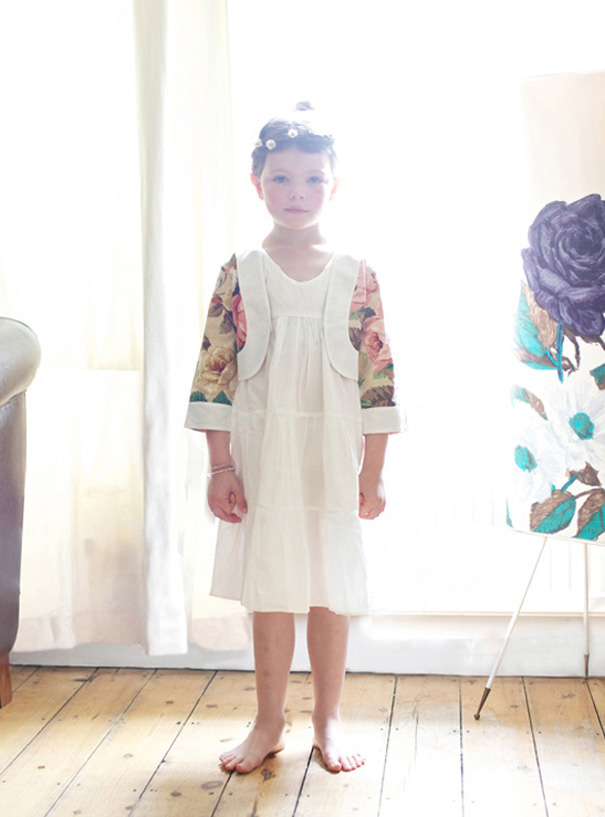 English Rose in sweet summer whites with vintage print bolero
What a lovely and glamorous range from London label, Aravore for the coming Summer Season 2012! A beautiful reverie in retro, yet fashion forward styling, of course with their organic luxury, natural fabrics and fair trade ethos. They just won the Junior Design Awards for Eco Styling and I can see why. They have also done a mini-sports range within their main range as a nod to the imminent London Olympics (via leonard). Check out their online shop or for their stockists.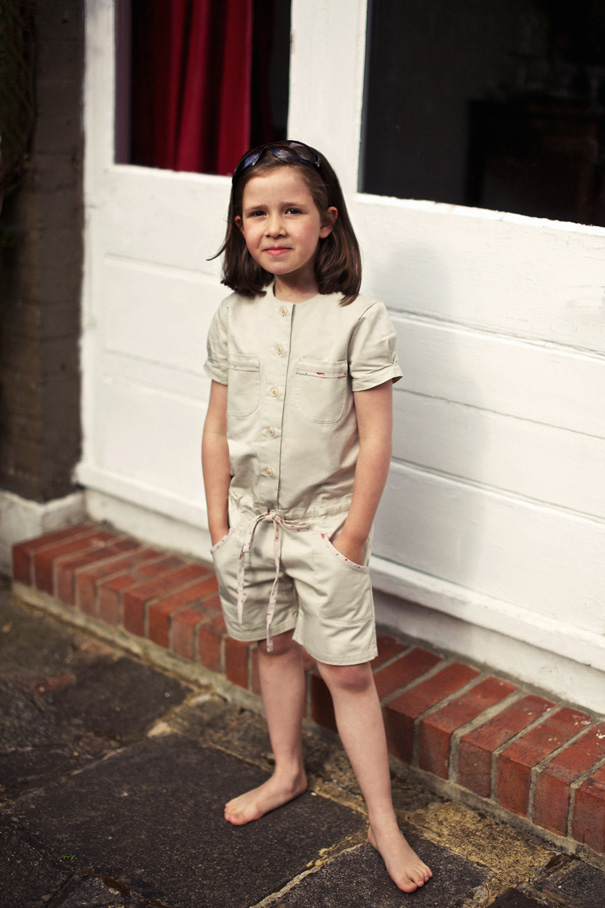 Great jumpsuit in natural tones and interesting piping details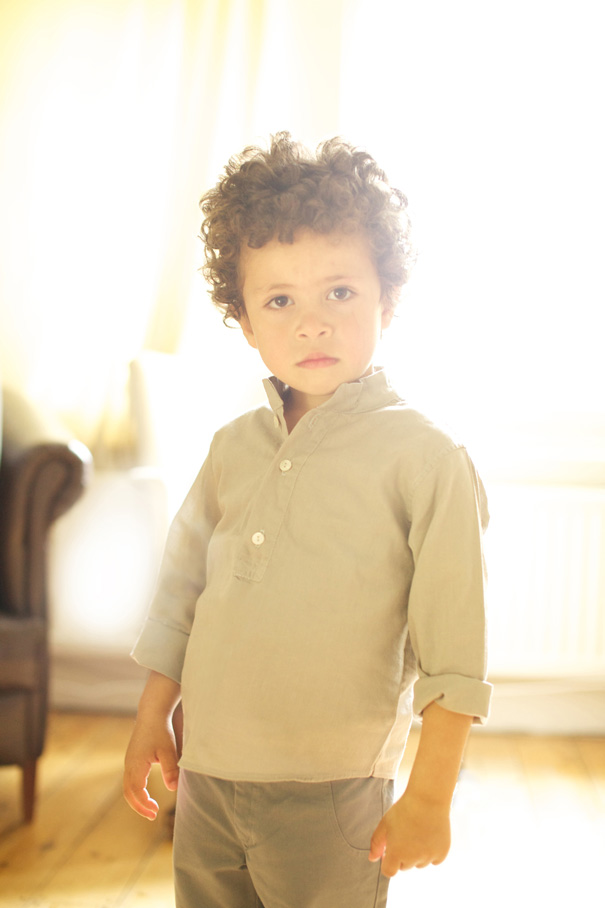 What a classy and comfortable look for the boys. If I had a boy, I would love this for him!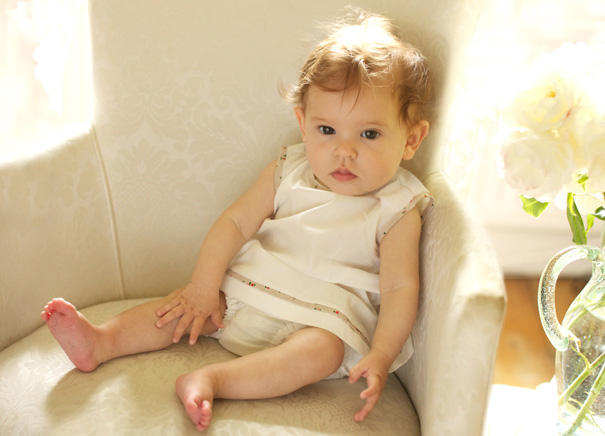 A fresh little baby ensemble with subtle piping details and sweet chic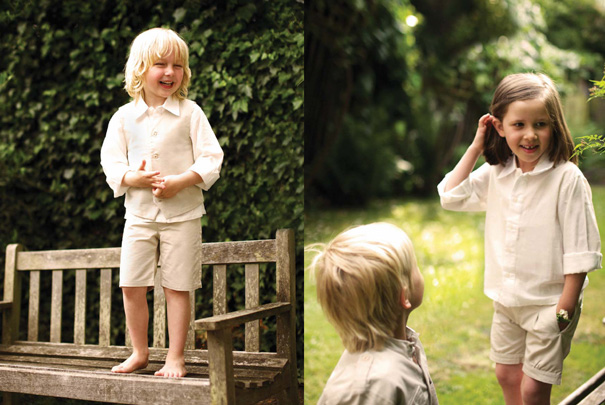 More relaxed,  yet classy outfits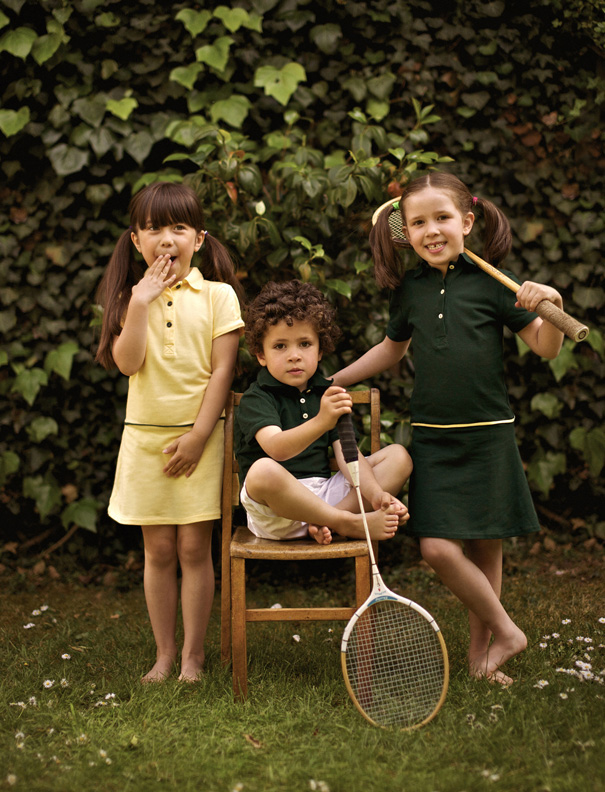 A little taste of their Mini-Sports Collection. These kids look all ready for Wimbledon!