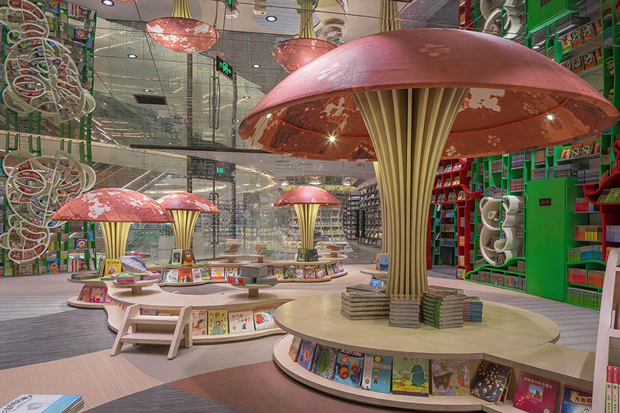 The Zhongshuge Bookstore, Chengdu, China is nothing short of awesome.
Bookstore owner and book publisher Jin Hao in Shanghai has been passionate about bookstores for more than two decades since he quit his teaching job and opened his very first bookstore.
By 2010, his chain had grown to 21 stores but had major challenges with the fierce competition from online stores and digital publishing.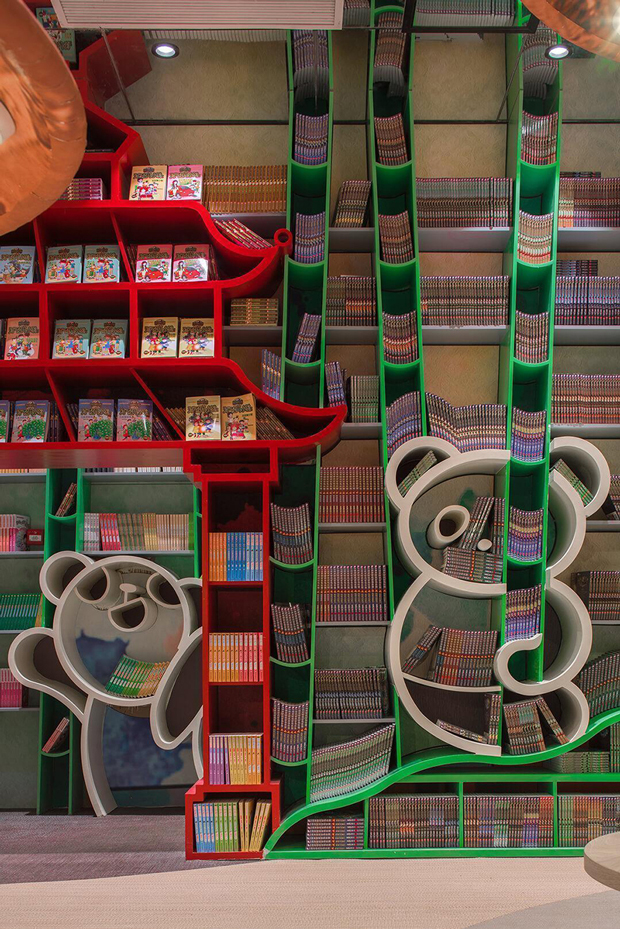 So he realized he had to reimagine and reinvent the concept of what a bookstore can be and how it can be innovative. And he enlisted Shanghai-based designer Li Xiang of XL-Muse to help him recreate the book buying experience and environment.   
 As a result, Jin Hao opened his first three Zhongshuge bookstores in Shanghai, each with its own style, them and character.
The next step was the 10,000 square-foot (930 Square metres) store in a busy shopping mall in Hangzhou which featured vast spaces, mirrored ceilings, whimsical shelving, nature-inspired quirkiness.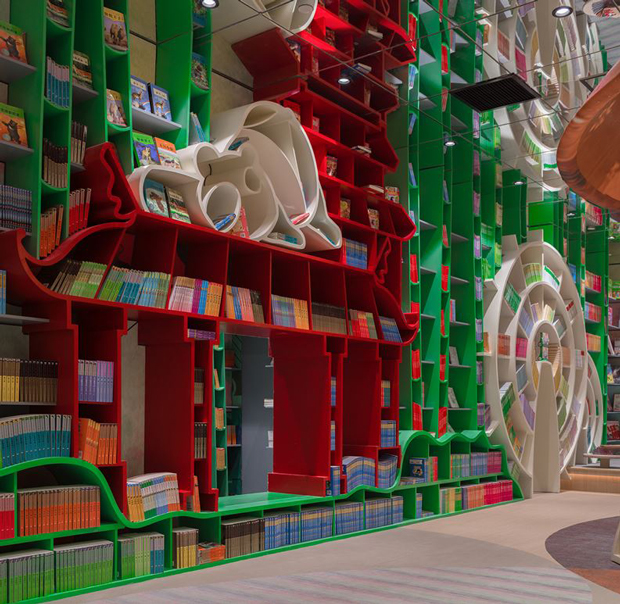 And the results are amazing.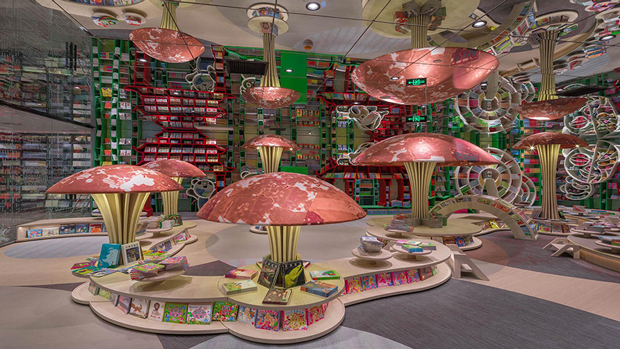 In this store, both the lecture hall and the children's area have mirrored ceilings which make the spaces look much larger and also create a slightly mad upside-down experience.
The kids are treated to whimsical, massive mushrooms, shelving in the shape of pandas and bamboo forests they can imagine all sorts of adventures happening in. This  jungle feel creates an expression of the magic of books and of their power to change our lives for the better. 
We can only hope that the demise of incredible bookstores is going to be just a hiccup and that more inspired spaces like this start to pop up everywhere!
And just in case you are going to be in Chengdu, the Zhongshuge Bookstore is located at Jinhui E Street, Quhou Qu, Chengdu.