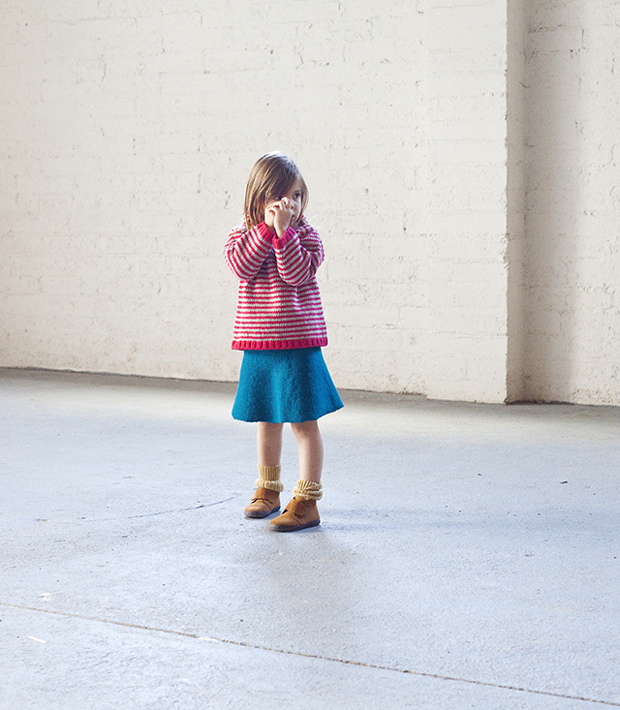 Babaà Organic Knits for Kids and Moms hail from Spain and were created in 2012 by Marta Bahillo, who studied fashion and textiles in Dublin.
Babaà produces loose cut knits that are comfortable and versatile. Babaà is also a conscious company which is concerned about where the yarns are sourced and how they are produced. All fibres are 100% natural and which wear in well and get better and better with wear.
Each knit is made in Spain out of organic wool: alpaca and marino or of organic cotton. Even the labels are printed without non-toxic ink and the buttons are certified organic. Nothing but respect for the environment with these high quality knits. Take a look at the Babaà website.