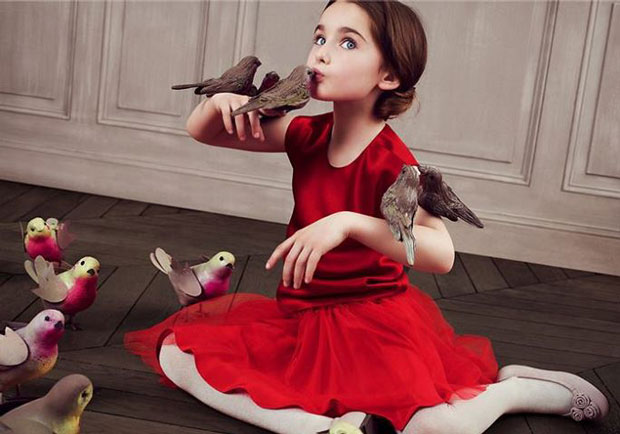 It's the annual Fashion Week here on Bellissima Kids to go hand-in-hand with Fashion Week New York!
And we kick off with  loveliness from Baby Dior Autumn/Winter, 2103-2104. I just love this label. Always have. Probably always will.
For the girls: Beautifully draped dresses in satins and ruby red…classic drapes in creams and yes, feathers! There is a definite 20's and 50's fusion going on here. And even some 60's, Jackie influence with the smart pleated, double-breasted coats for the girls with mid-length sleeves. A very beautiful blend of eras.
For the boys…Beautiful suits, and leather and velvet jackets, simple color block knits and smart taupe duffle coats teamed with interesting shades of jeans and pants. Would love to see more boys dressed this wonderfully!
Here's the Dior website if you want to see the whole collection.