Beautiful Jack-o-Lanterns And Halloween Centerpieces
October 29th, 2011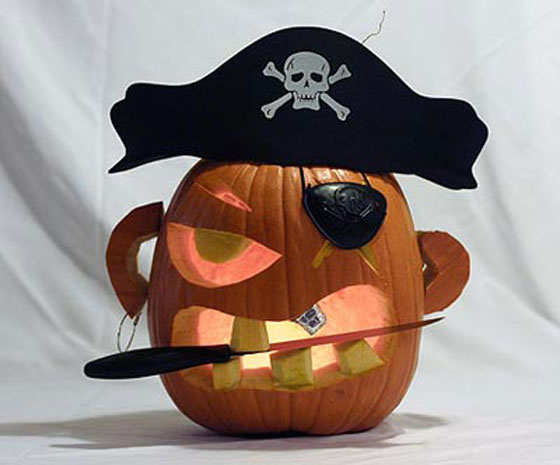 The time has come to carve our humble pumpkin into something alive and wonderful. I can't promise to tell you how to make these amazing creations but I thought they would inspire you!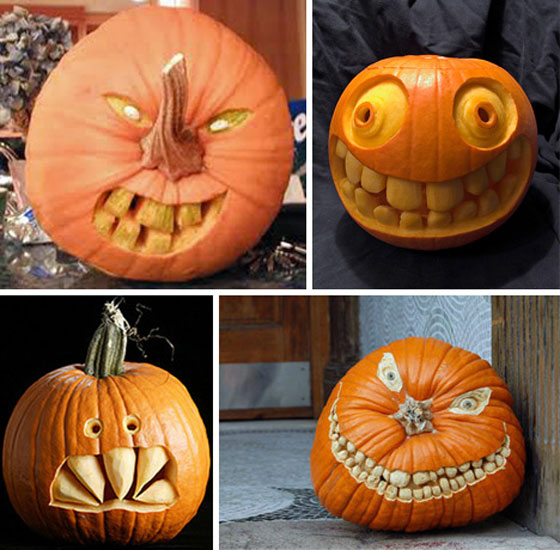 I love the way they have used the stalk part of the pumpkin in the design in some of these. And the recent cannibalism trend in pumpkin carving is hysterical! Those poor little baby pumpkins.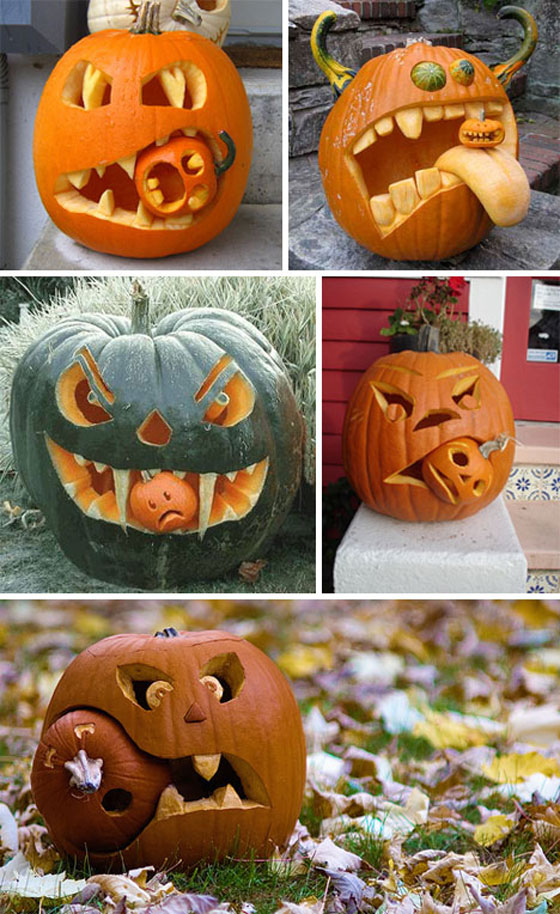 Some of these beautiful Halloween centerpieces are great for Autumn in general. Love the black and grey painted pumpkins and simple gold ones.