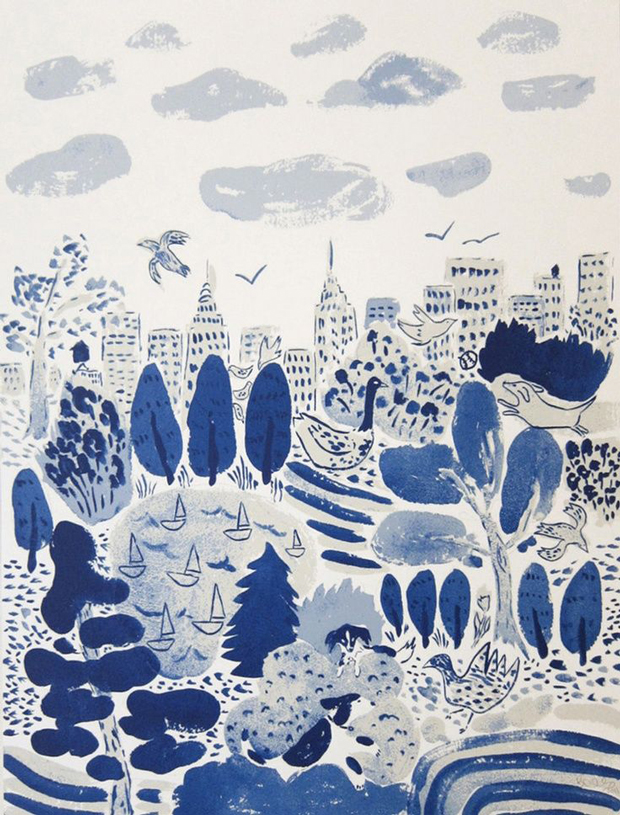 Bella Foster Prints and Decor are so beautiful! I am in love with her print of Central Park  (above) and all of her brightness of this artist who lives and works in Los Angeles, California.
Bella Foster's exuberant paintings depict spaces both real and imagined. They explode with pattern, light and bold color. Her settings are eclectic, joyful and playful. Inspired by artists like Henri Matisse and designers like Charles and Ray Eames, Bella paints the places and spaces she loves.  The irony is that Bella Foster has never visited most of the places she paints.
Do take a look at her wonderful work on her website.