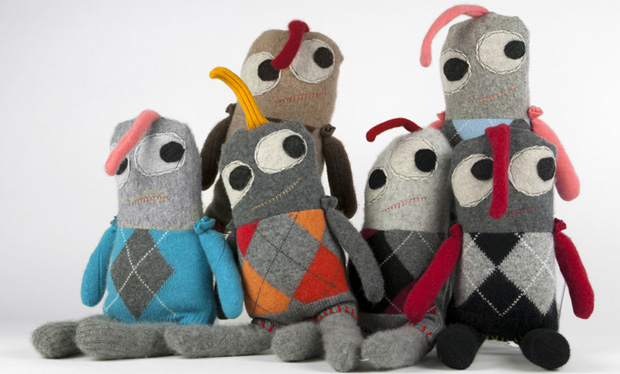 We have a fantastic giveaway from Snuggly Uggly! We are giving away the TWO cashmere pillowcases above (value $52 each), AND the super cute Mr. Three Eyes Snuggly Monster (value $75). OR any monster of your preference on www.snuggly-ugly.com. And it all goes to the one winner!
To be in it to win it: All you have to do is…
1. comment below and
2. like Bellissima Kids Facebook page, here,  and Snuggly Ugly Facebook page, here.
Simple.This is open to people all over the world. Don't miss out on your chance!
And make sure you check out the Snuggly Ugly website to see all the other adorable dolls which are made with the hand needle felting technique and all the other modern cashmere pillowcases they have on offer.