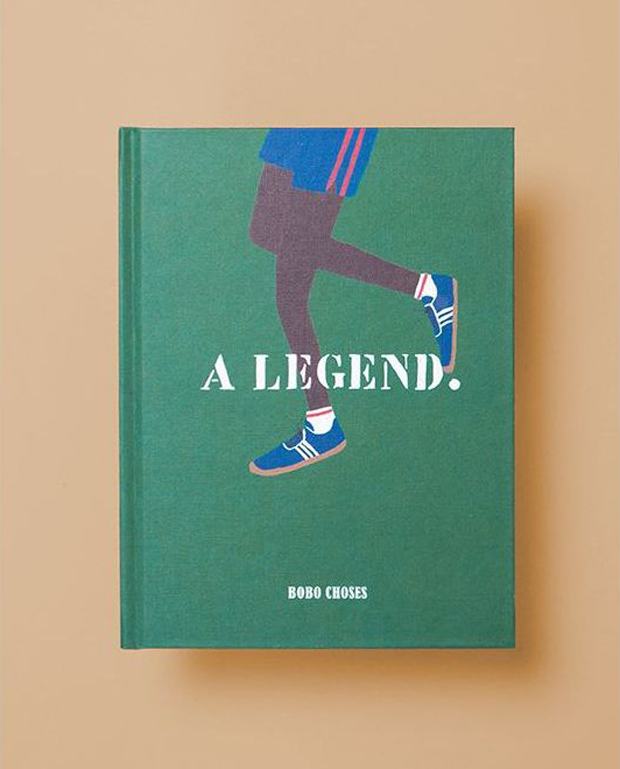 Each season BOBO CHOSES publishes a little book telling the story behind the collection. And this coming season, they launched the BOBO CHOSES Spring/Summer 2017 , A LEGEND Collection and petit book, or course!
This season, Bobo Choses charms us with the stories of famous sportsmen, like John McEnroe, one of the greatest tennis players ever, Dick Fosbury, an American retired high jumper who is considered one of the most influential athletes in the history of track and field; Gino Bartali, a champion road cyclist who was recognised as a Righteous Among the Nations by Yad Vashem for his efforts to aid Jews during World War II; Moses Tanui, a former Kenyan long-distance runner, who won the gold medal over 10.000 meters in Tokyo, he was the first athlete to run a half marathon in less than one hour; the Jamaican national bobsleigh team, who debut in the 1988 Winter Olympic Games in Calgary, where they were seen as underdogs as they represented a tropical nation in a winter sport.
The theme is great sportspeople who shined with a different and special light of their own.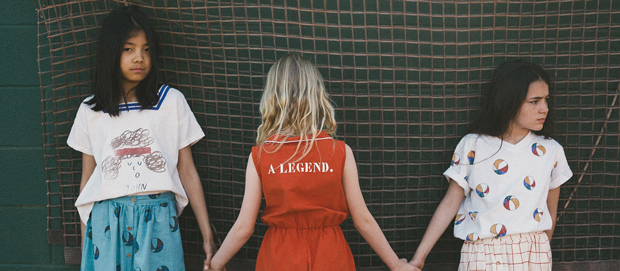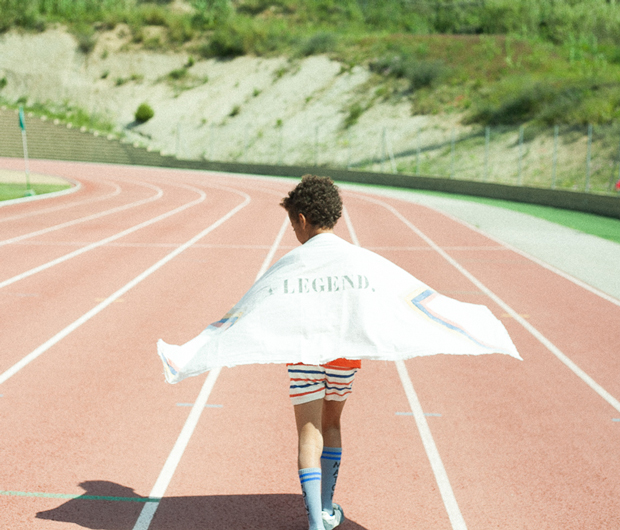 This inspiring and visual Bobo Choses Spring/Summer 2017, A Legend Collection features sportswear inspired silhouettes, in organic cotton, including vest tops, t-shirts, sweatshirts, dresses, midi length skirts and running shorts. And they include the quirky screen printed motifs, with flamingos and tennis racquets playing a starring role!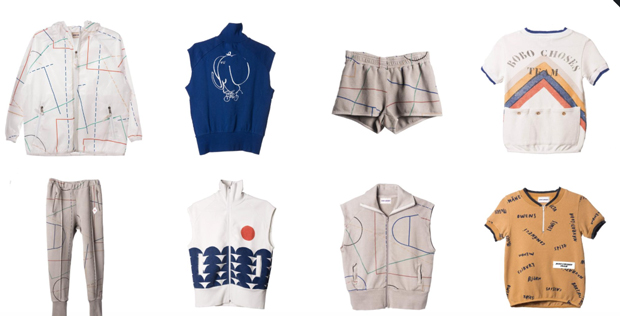 I'm enchanted at the way in which this label consistently weaves art, poetry and human achievement into childrenswear, elevating it to art.
Take a look at the very wearable art right here on the Bobo Choses website.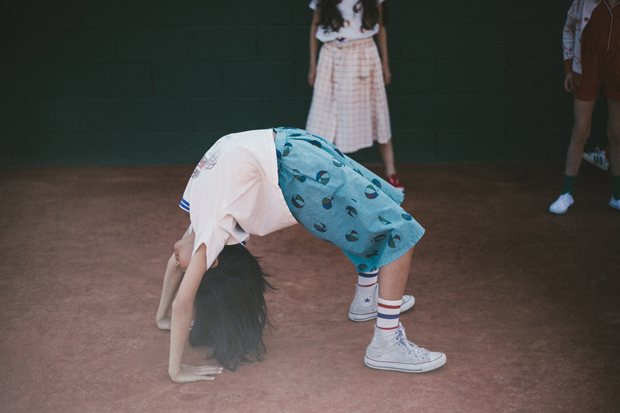 Photos by Bobo Choses – all rights reserved