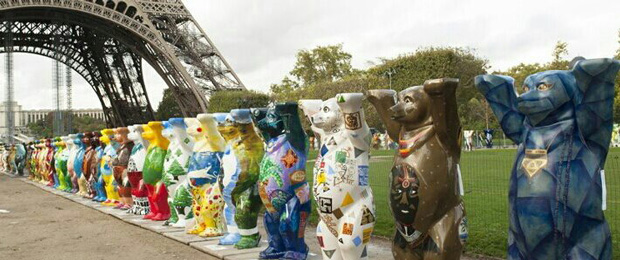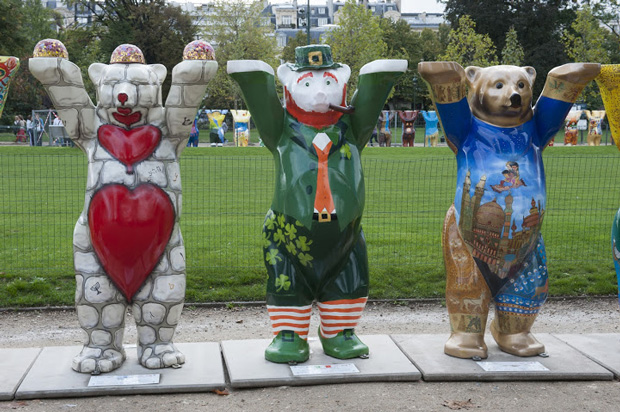 Has your city been visited by the Buddy Bears yet? Here they are proudly lined up in front of the Eiffel Tower in Paris. Oona wants to make one like this, so she tells me…
Everything started in Berlin in June 2001, when the  "Buddy Bear Berlin Show" was launched. The raised arms of the upright Buddy Bears communicated a friendly attitude and optimism. The Buddy Bears were such a great success that the exhibition continued until the end of 2002. At the same time, many companies and private individuals bought Buddy Bears for their home country or hometown, which increasingly turned the Buddy Bears into global ambassadors of Berlin.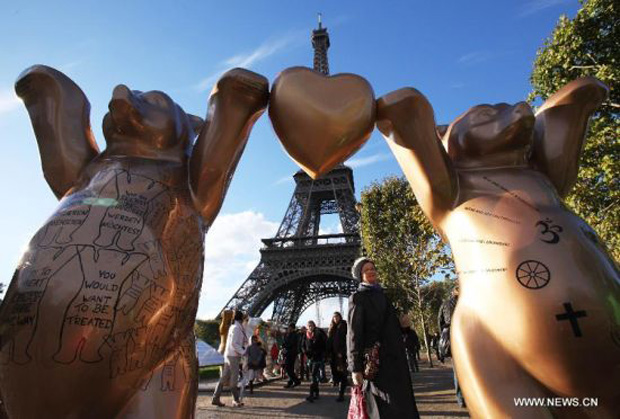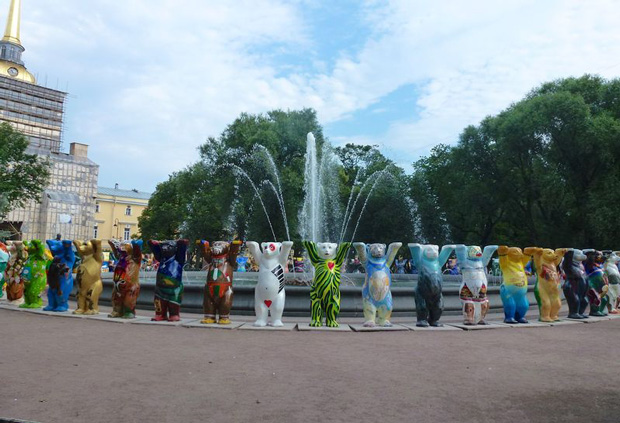 And here they are in St. Petersburg…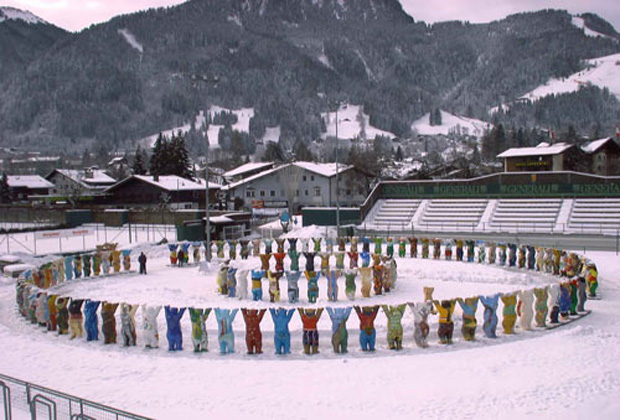 and in Kitzbühel in Austria (where I worked in a ski lodge in my crazier, younger days)…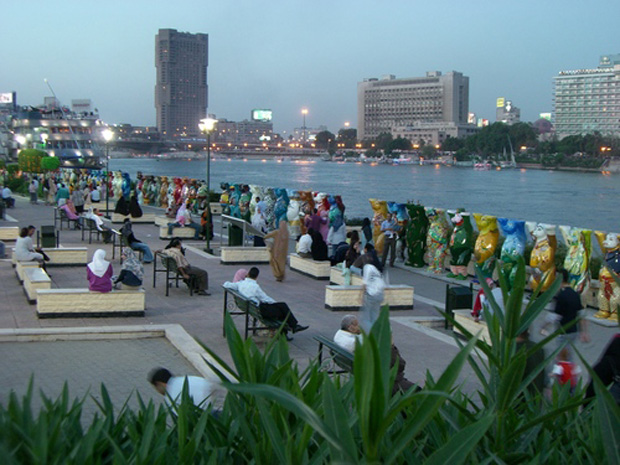 and in Cairo, where I also visited.