Here is our latest book pick: The Adventures of Beekle, The Unimaginary Friend by Dan Santat. And yes, he won the 2015 Caldecott Medal with this creation! (BTW, here is the complete list of Caldecott winners from 1938 to the present).This mystical story starts on an island in a far away land where an imaginary friend is born. He patiently waits his turn to be chosen by a real child, but after being overlooked time after time, he sets off on an incredible Odyssey to a busy city, where he eventually meets his perfect match and at long last, is christened, Beekle.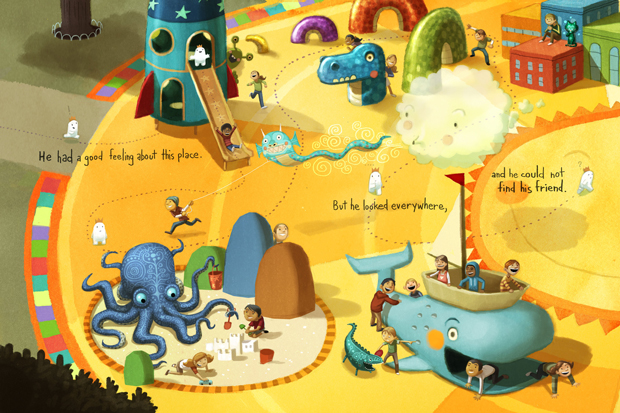 Dan Santat melds classic storytelling with breathtaking art, to create a profound tale of friendship, and the courage to search for one's place in the world. That part is what I think is so important for children in this quickly changing world.
Dan Santat is also the author/illustrator of Sidekicks and the winner of the Silver Medal from the Society of Illustrators for Oh No! (Or How My Science Project Destroyed the World) by Mac Barnett. And this is the fellow  who is responsible for creating the Disney animated series, The Replacements. Dan lives in Southern California with his wife, two kids, and a variety of pets.
If your appetite is whetted, you can purchase it right here, right now!