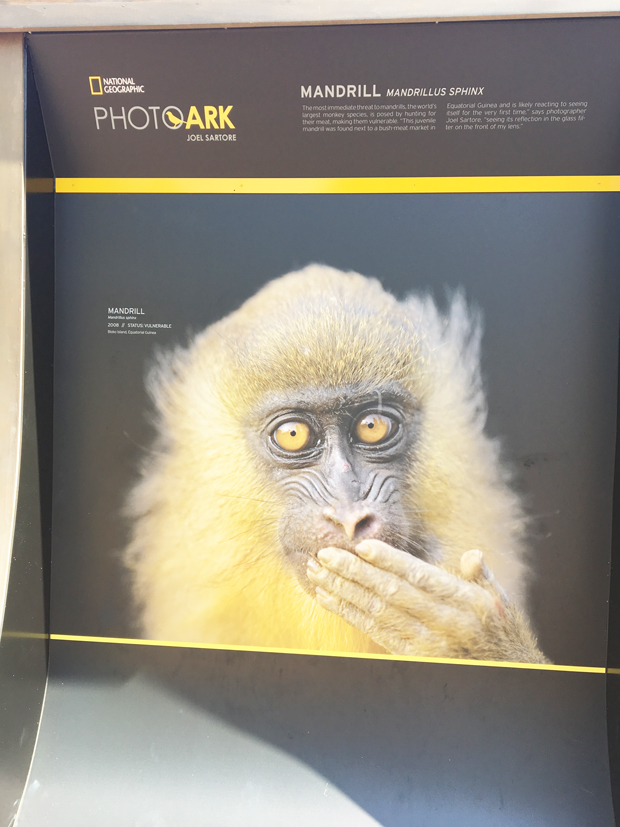 We were lucky enough to catch the National Geographic, Joel Sartore Exhibit of Animal photographs entitled Photo Ark on our trip to the Cincinnati Zoo and Botanical Gardens. This exhibition is making the rounds of zoos all around the country and is quite frankly, stunning. Joel Sartore is on a mission to document species before they disappear. You can read more about it on the Photo Ark Site.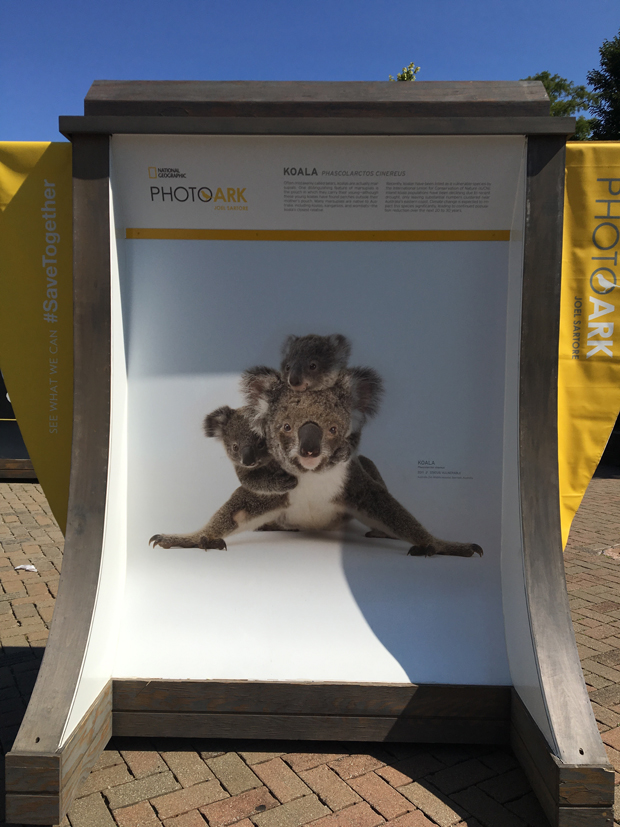 These fanciful and quirky photos of animals staged as if they were Hollywood icons were scattered all around the zoo.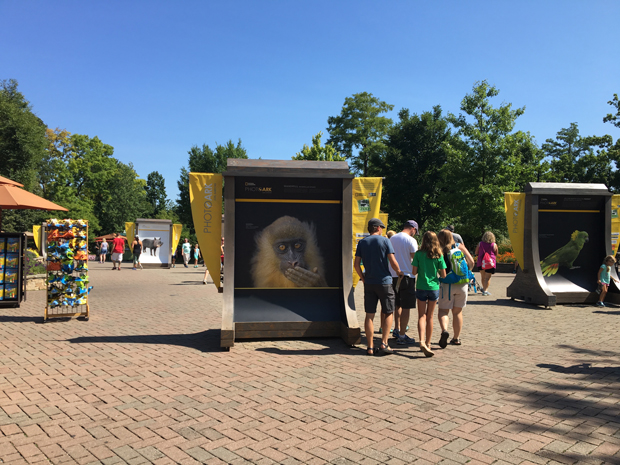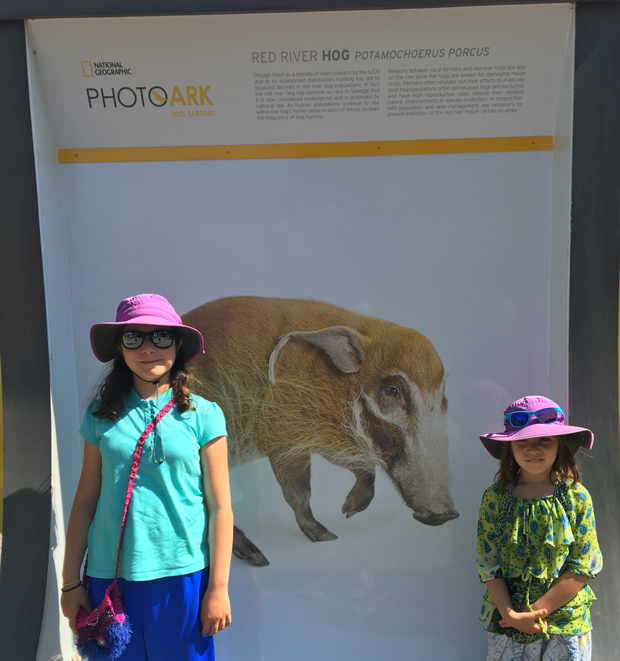 The girls in front of the Red River Hog!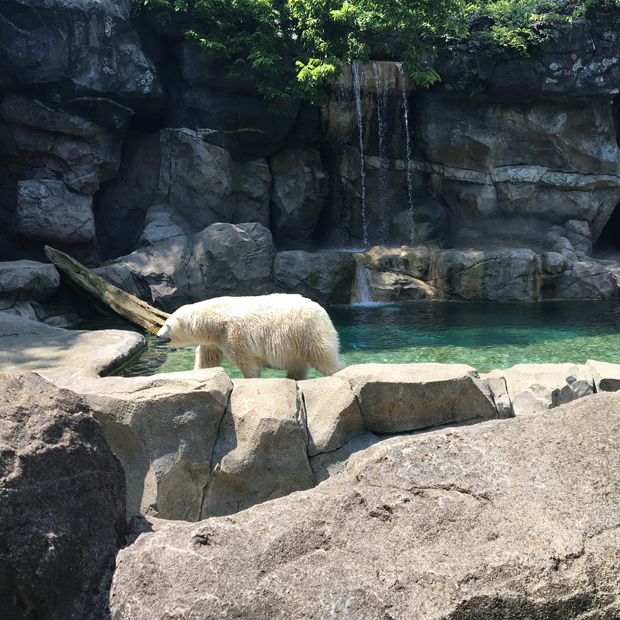 And then of course, there were the real animals. Cincinnati Zoo has wonderful habitats for the animals which are as close to natural as possible. The polar bear gave us a real show which was a treat because we usually just watch the polar bear nap at other zoos.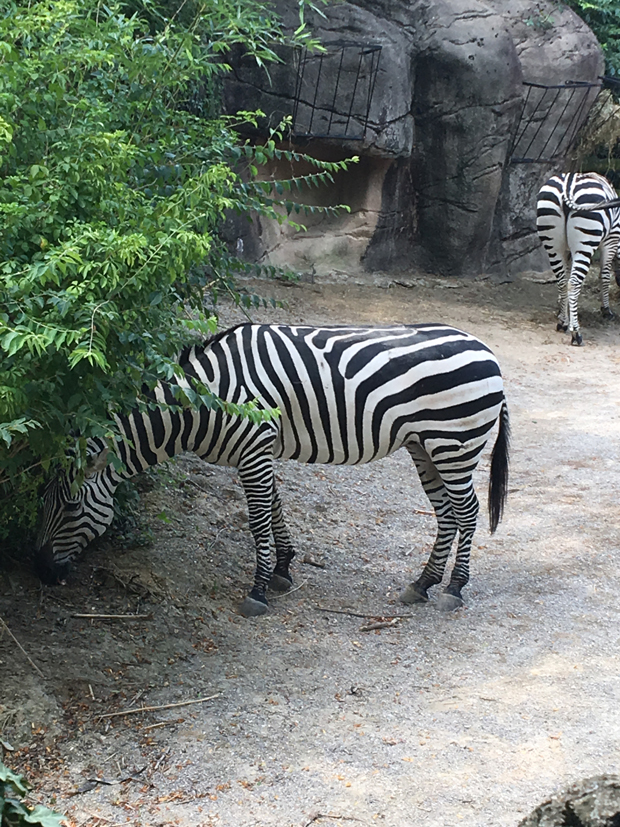 And you can see the elephants and a lot of other animals very close up in this zoo.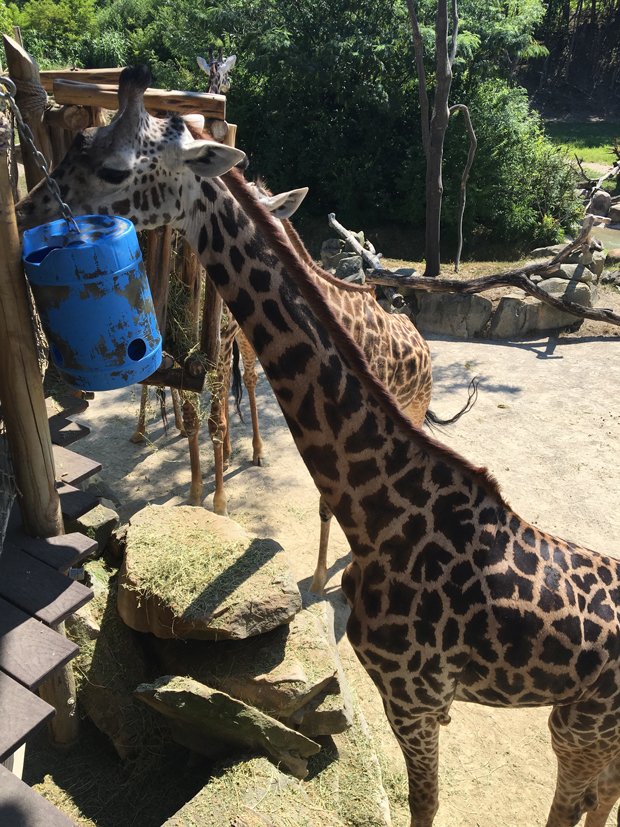 The girls had a ball feeding the giraffes which were at eye level.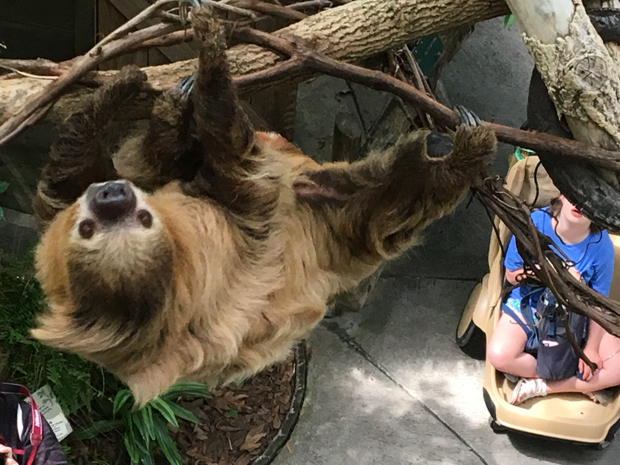 Now, the sloth was the main attraction that day for us. He actually woke up and did a dance for us about five feet from our spot on the balcony. Quite a show off!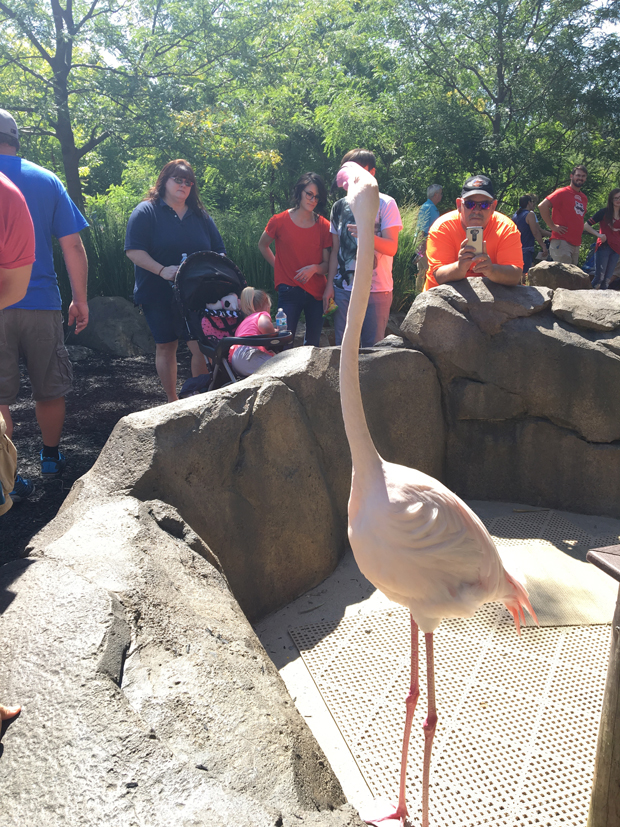 The flamingos do perform an actual show and you can sit about one foot from them.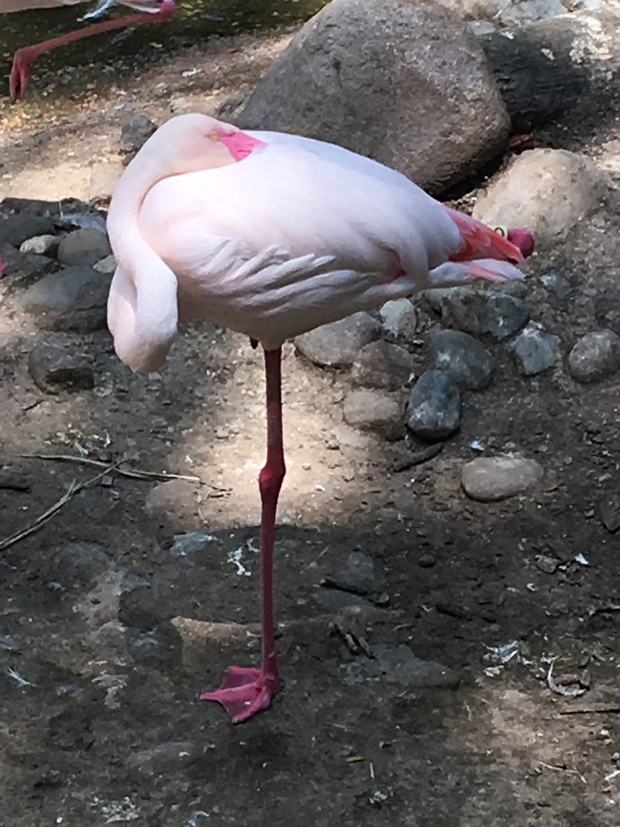 Then they do the whole "napping on one leg" thing.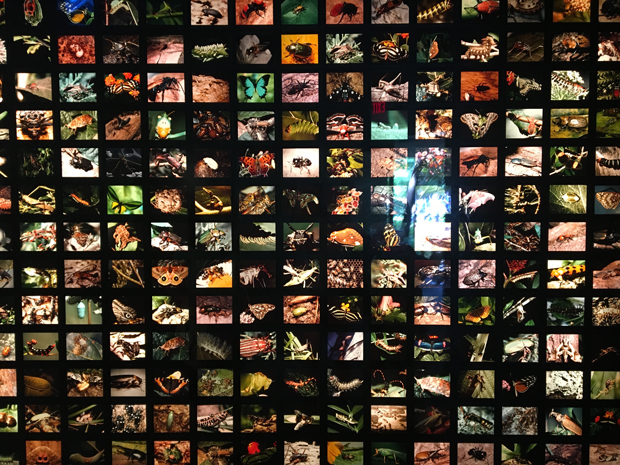 The most unexpectedly fascinating part of the zoo was the World of the Insect.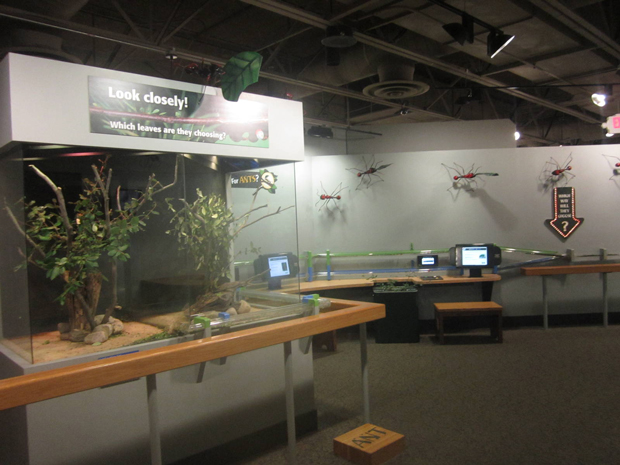 This is the fascinating journey of the Leaf Cutter Ants who travel through this tube with bits of leaves they cut from these little bushes and carry to the other side of the exhibition to their home below. We watched them for ages. Much better than reality TV.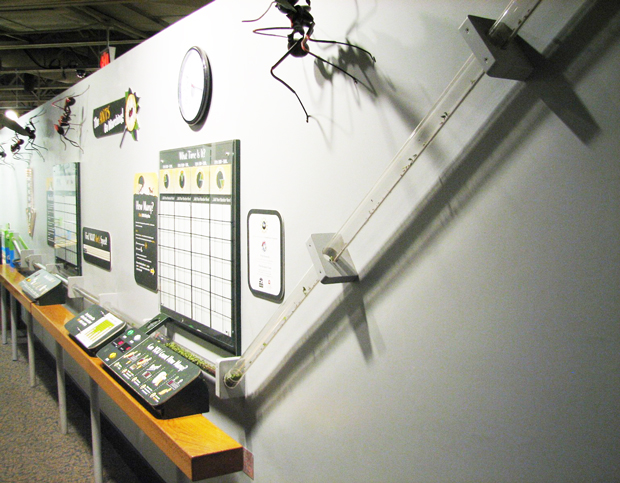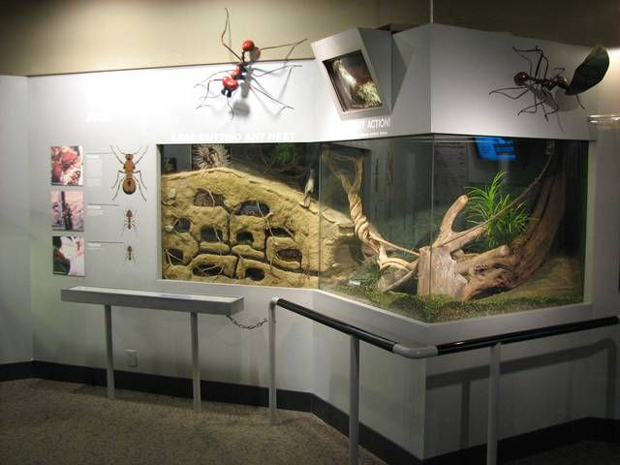 Here is the where the Queen Ant lives. They bring the pieces of leaves and build up huge piles.
Check out this interesting video about these ants!