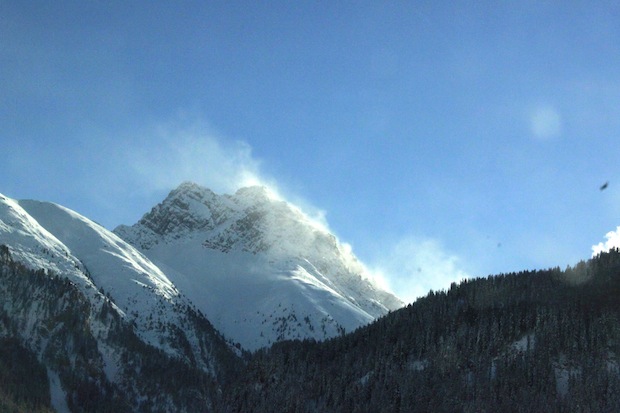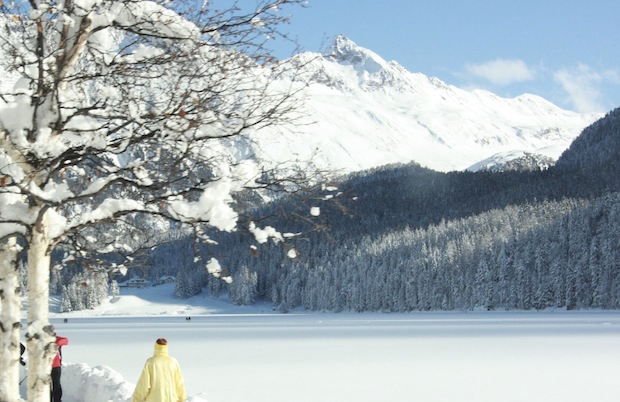 A famous saying goes: If the mountain will not come to Muhommad, then Muhommad must go to the mountain. So, that´s what we did!
As we still haven´t seen any snow in Berlin this winter, we jumped into the car and drove to the alps. Passing Bavaria (without snow) and Austria (just a hint of snow), we finally reached Switzerland – with a little snow. Is winter retreating to the U.S. this year? A little disappointed, we went to bed that evening… BUT: During our first night in beautiful Sils, near St. Moritz, the skies opened to give us the Winter Wonderland we were so dearly hoping for.When we woke up that morning, the mountains and sky were full of white and between the snowflakes, there was a magical greenblue shimmer glowing. Winter arrived in three short days and three long nights. What a gift! Can you imagine how much fun it was to build igloos with the kids, to walk through the white landscape along the lakes, or up to the fully white Fextal, from where we sled back to Sils Maria in a horse-drawn carriage, wrapped up in lambskin blankets? Finally the sun released us from this beautiful and surreal outtake, and we felt lucky, when the sky returned to it´s deep blue colour. Enjoying some perfect days for skiing we left Europe's beautiful sugarsnow island and went back to our cherished grey Berlin.
PS: For few days now, we have had snow in Berlin….