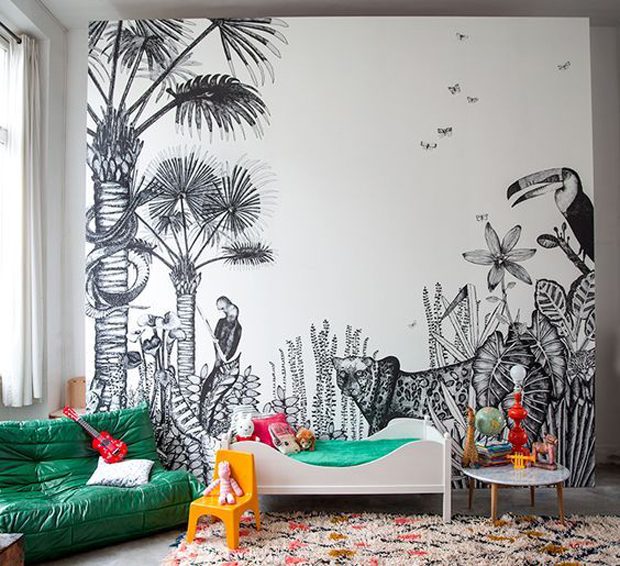 I'm crazy about Minakani Wallpaper from Paris! I love every single one of their designs and could see myself putting their art all over our apartment. The black and white animal print above is one of my faves.
Minakani has been around since 2005, and has been designing knockout wall designs that are fresh and unique with a focus on strong and simple designs.
Minakani creates several collections a year and takes part in many international fairs.
They've partnered over the last 10 years with leading fashion companies, luxury and sports labels.
They have personalized service and encourage a bespoke approach and commission projects.  You can contact them if you would like to work with Minakani or if you want to see their latest collection.
Check out their beautiful little shop below at 28 rue Etienne Dolet 75020 Paris. Also a video of their best work!