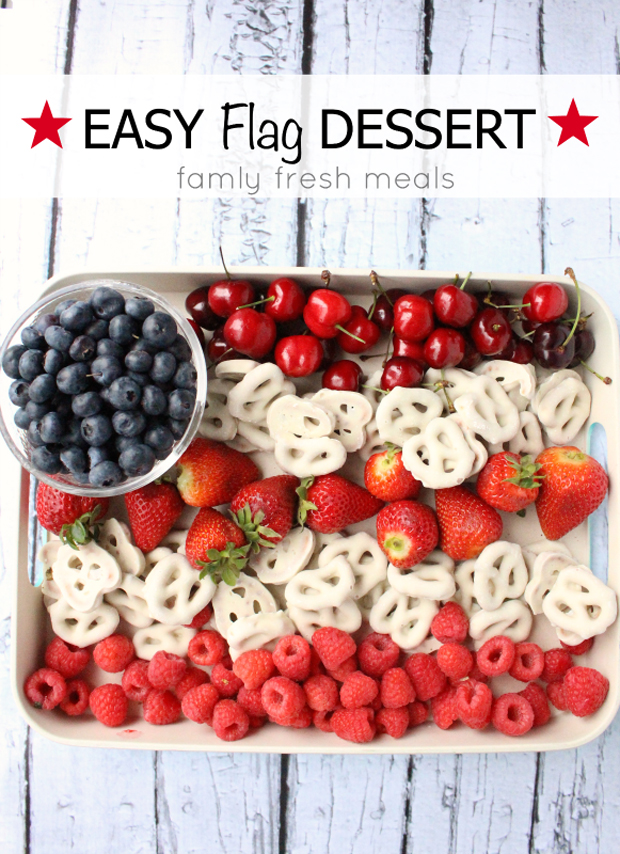 Easy Flag Dessert Via
Happy Memorial Day! I have some Easy, Last Minute Memorial Day Desserts for you.
I know I've been a bit absent for the last few weeks but we have big news. We moved out of our apartment that we had been in for years into a much bigger space. I'm so excited to be able to decorate the girls' room from scratch and actually our whole apartment. And the girls are over the moon at all the space and the facilities here, like the pool! The possibilities are endless with decor and needless to say, you will be getting more posts on decor like this and this in the near future.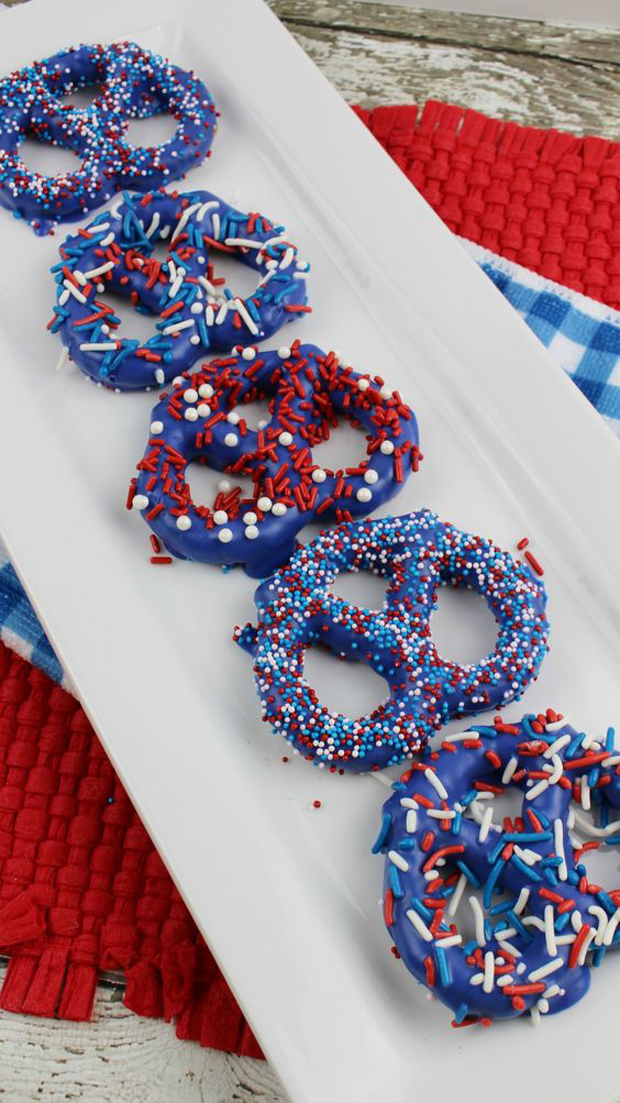 Patriotic Pretzels Via
And because we have been so consumed with our new home, I am of course, not so prepared for Memorial Day, (which is a big deal as you know, if you are in the States. If you are not in the US, it is a day to remember all of the military who lost their lives fighting for their country.) I'm writing this post while relaxing on the edge of our new pool!
So, I found these easy, last minute Memorial Day desserts. If you don't have the ingredients, a quick trip to the shop will make it all happen. I hope you have a lovely day. Much love, Jeanne xoxo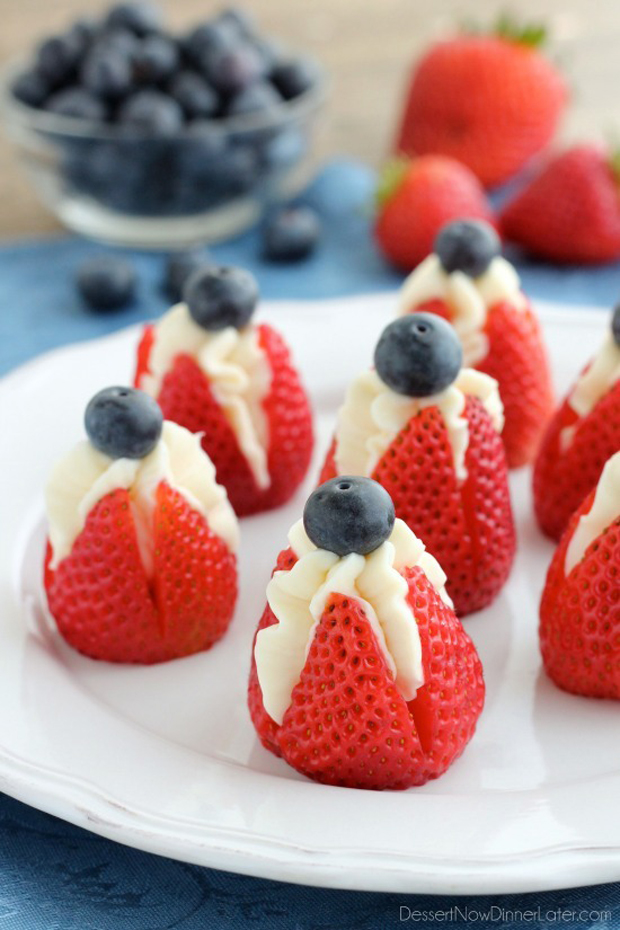 Cheesecake Stuffed Strawberries Via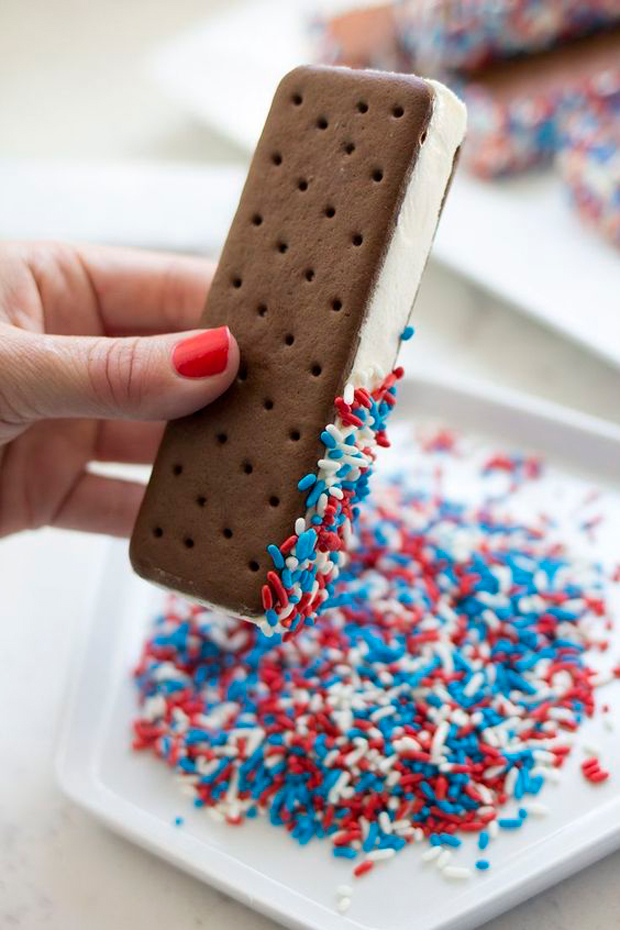 Patriotic Ice Cream Sandwiches Via