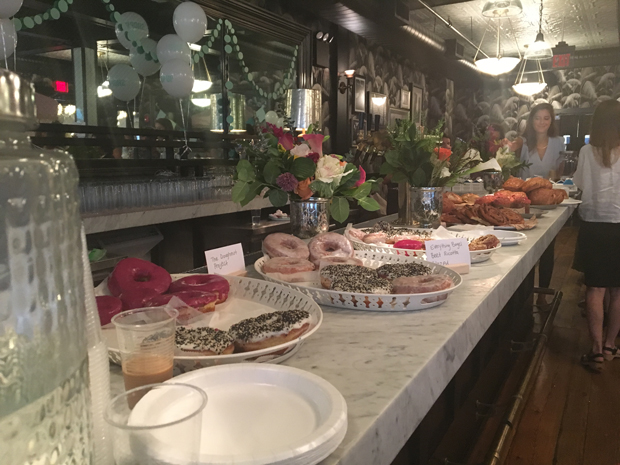 The second Babyccino Shop up happened in Brooklyn these last couple of days and it was even more amazing and bigger than last year!
There was a lineup of lovely international vendors, and I was amongst the lucky bloggers today who was served a delectable breakfast spread of Blue Bottle coffee, Teapigs tea, Maison Kayser pastries, and The Doughnut Project doughnuts. And of course the lovely Mischievous Goddess showed up (and gave me some lovely handmade magic wands for the girls)! Also, really love my mini bouquet by Bloom That.
Courtney and Esther, of the Babyccino team were there, with Courtney sporting her little bump for baby number 5. So excited to see them.
This free event that is open to the public will be happening next year and hopefully for years to come. I'll give the heads up beforehand so you can try and make it if you are in NYC!