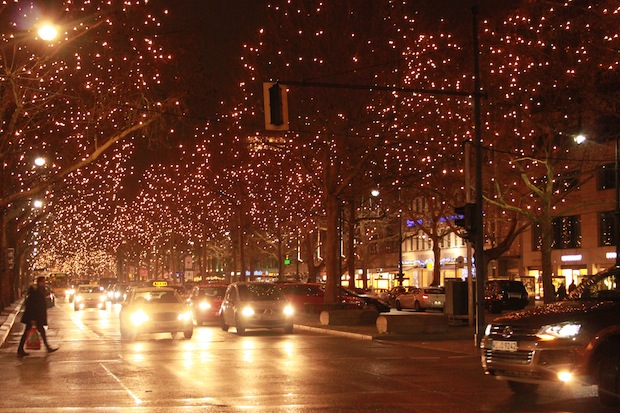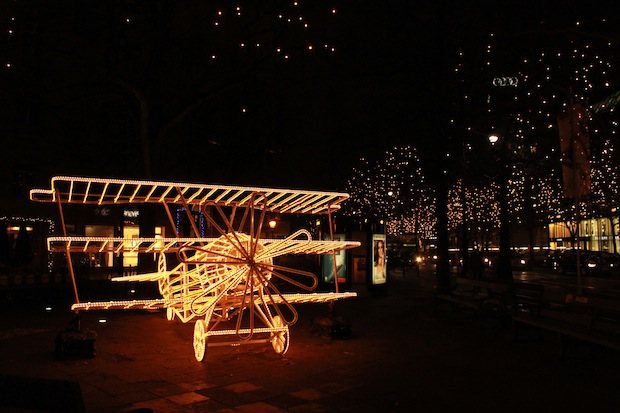 This year snow is very far away from Berlin city life and, like every year, everyone is longing for a white Christmas. But if you wait until twilight has spread its magic atmosphere amongst the houses and streets, you can easily get into the festive mood. One of the nicest Christmas Markets is set in the stunning historical scenery of the Französischer Dom & Deutscher Dom at the Gendarmenmarkt in Berlin Mitte. Angel figurines, Christmas chorals, sweet tidbits including sugared Gingerbread and children's roundabouts – it's the perfect surrounding for winter magic!
Don't miss the beautiful lights along the Kurfürstendamm and one of the most famous and stunning Christmas displays at the department store KADEWE (Kaufhaus des Westens). Just imagine: We met the real Father Christmas in front of their huge Christmas tree in the entrance hall! It's really him, no doubt about it!
Even if we are all surrounded by mad consumerism and longing for snow, we should stay mindful of the things which we cannot buy and what Christmas is really all about: The spirit of charity and the wonder of giving. Have a beautiful Christmas with your loved ones!
From Berlin with love!