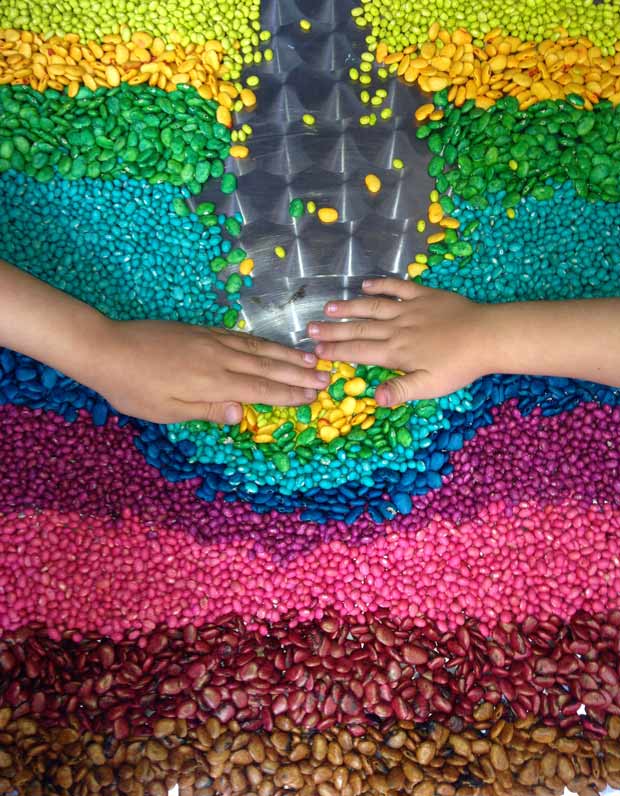 We finally finished our Colored Beans, project! And the girls are having a ball playing with them. These sensory objects for play are very prevalent in the Waldorf schooling method. We are using these for sensory play and also to make art with. I will definitely post the artwork that we make from these later!
Please note that colored beans are a choking hazard and little kids sometimes think they are candy. So please be very careful. 
Okay enough of the safety drill…Scroll down to see exactly how to make these!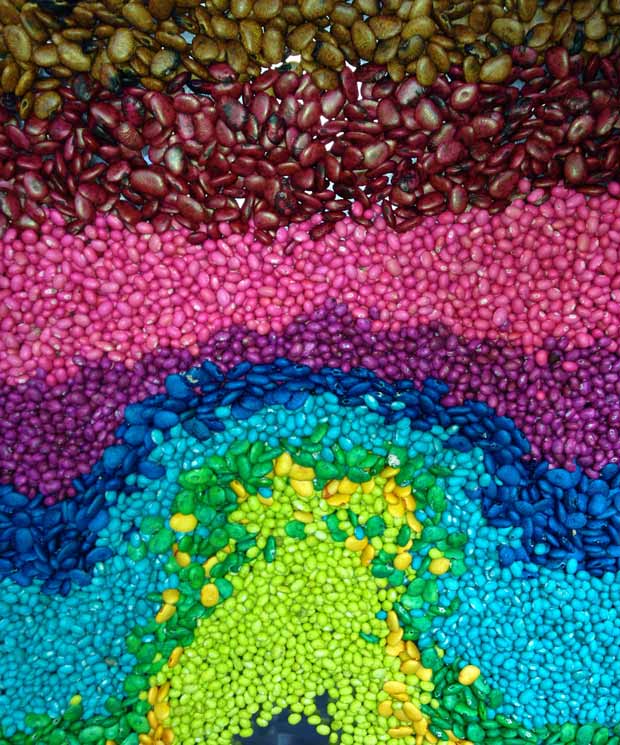 So here's the method:
Buy beans. We used these Small White Beans and these Baby Lima beans. The Small White Beans worked WAY better as the Lima Beans were a bit waxy and took longer to dry and weren't as absorbent and the color comes off a bit in your hands. But having said that, it is very nice to have a mix of sizes as you can see.
So, you just put some beans in a baggie. Then add a few drops of food coloring, seal the bag and then shake them around until all of the beans are covered in color. To get the rainbow of colors, I used a combination of regular food coloring
 and neon food coloring
. I also experimented mixing different colors together.
I also tried the method of putting vinegar in with the coloring but found that the straight food coloring worked way better…and it's easier.
Immediately dump them out onto a paper towel or parchment paper and separate the beans.  Allow them to air dry for several hours. Et voila!
And you can store them in the baggies or in plastic food containers. They last quite a while.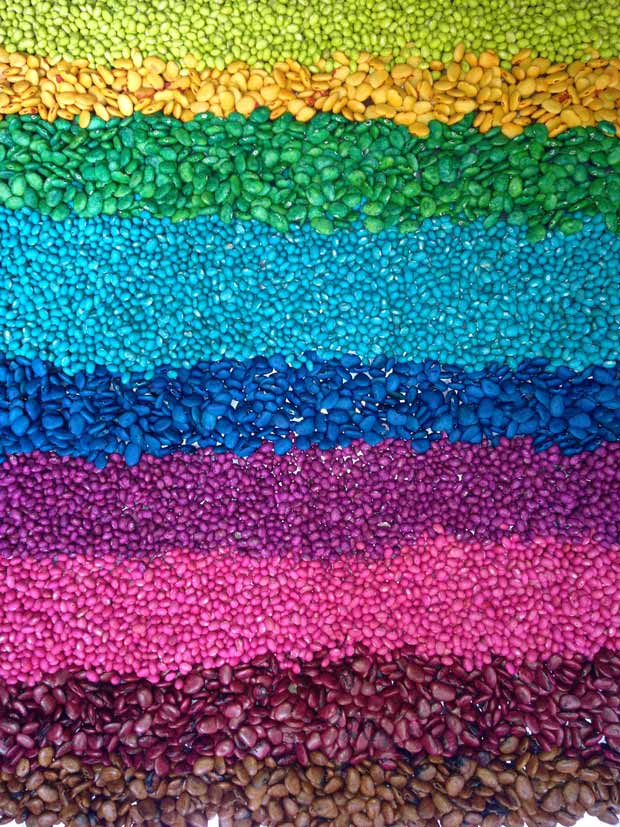 The girls were delighted at handling these beans and me too. There is definitely something very fulfilling about the feeling of these between your fingers.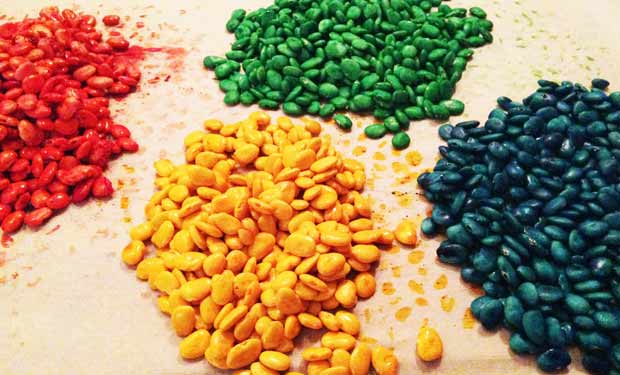 Here are the beans drying on the parchment paper.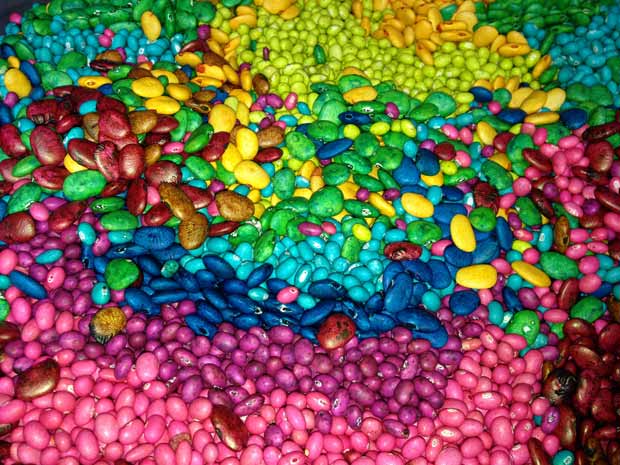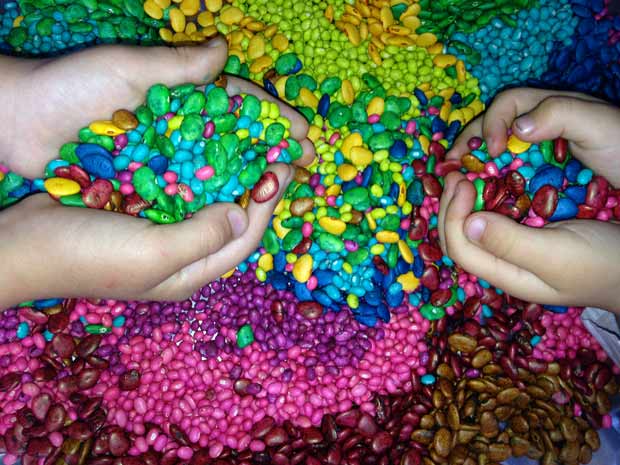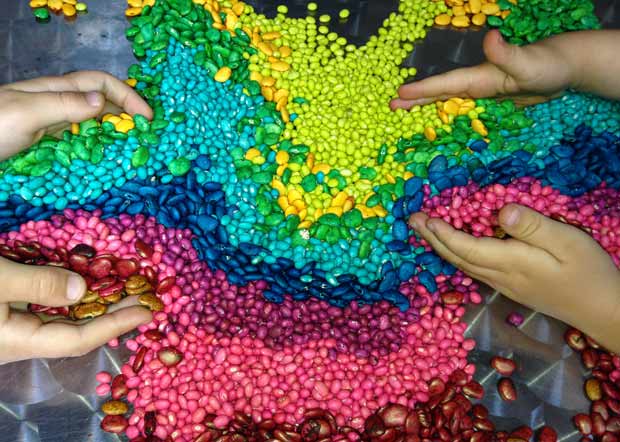 The colors swirled wonderfully creating wave-like effects. Can you tell we loved this project?!