Columbus Day Trip to Maskers Orchard
October 12th, 2015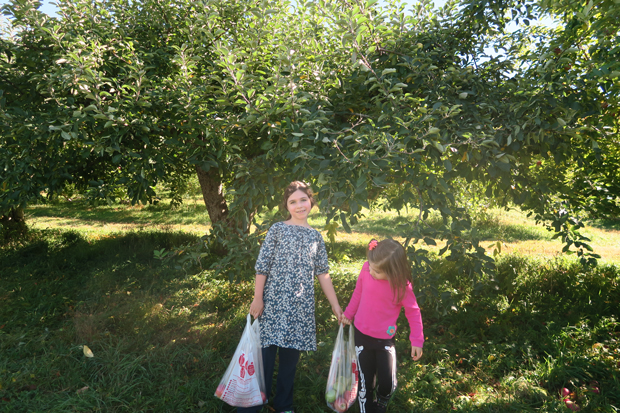 What an incredible Columbus Day it was today! We took advantage of the very warm and glorious weather and made a trip out of the city to Maskers Orchard. We trekked all over this place in search of some Granny Smiths to make a apple pie with and we finally found them at the very end of the earth! We also picked about 10 other varieties and chomped our way through the orchard, tasting and comparing different varieties. We will be apple connoisseurs soon.

There are tons of orchards in this part of New York state which is right near New Jersey, so we hit a few places while we were out there. The girls were on cloud nine with the apple picking,  games, pony rides and donuts and apple pie and cider.  We also picked out our Halloween pumpkin (which is quite a ritual for us to get exactly the right shape), so we'll be getting stuck into carving that very soon.
We just arrived home a little while ago, very, very tired. They fell asleep the minute their heads hit the pillow. Sweet, sweet memories.
What did you do for Columbus Day? We would love to hear. Please comment below and share your day as well!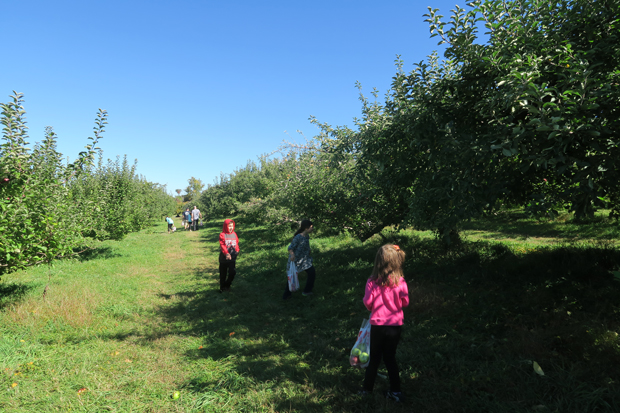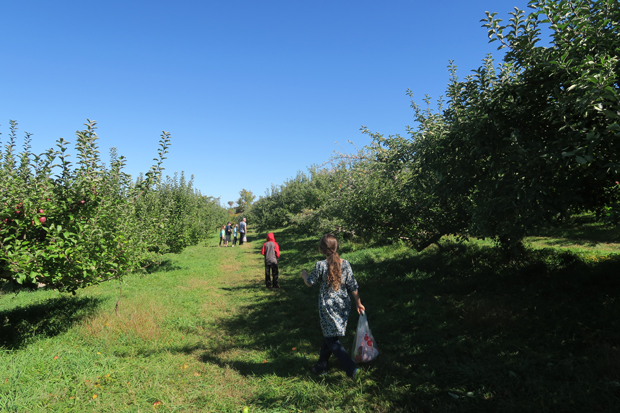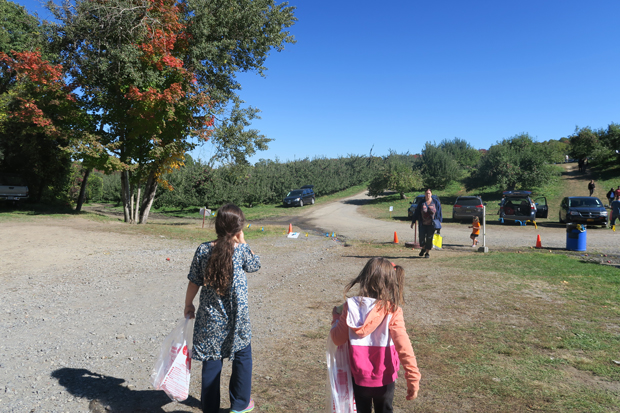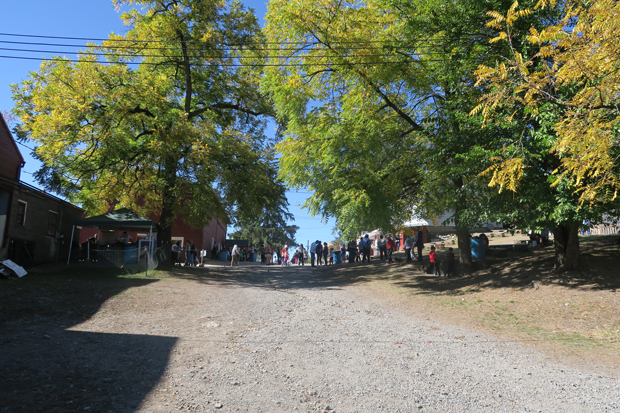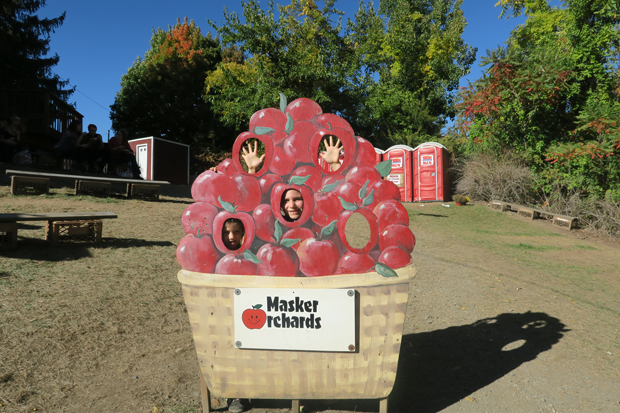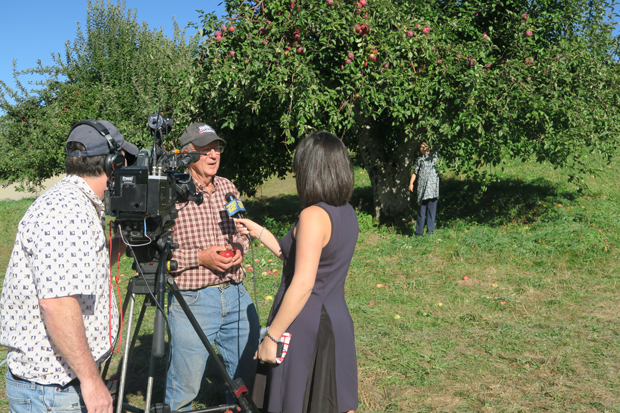 So funny – Oona ran up and started picking apples right in the background of this TV interview with the owner of the orchard. Someone made it into the news tonight!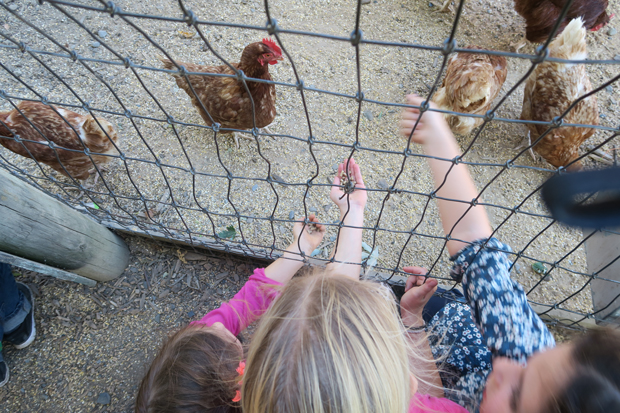 Good to see that the fear of chickens is well and truly over.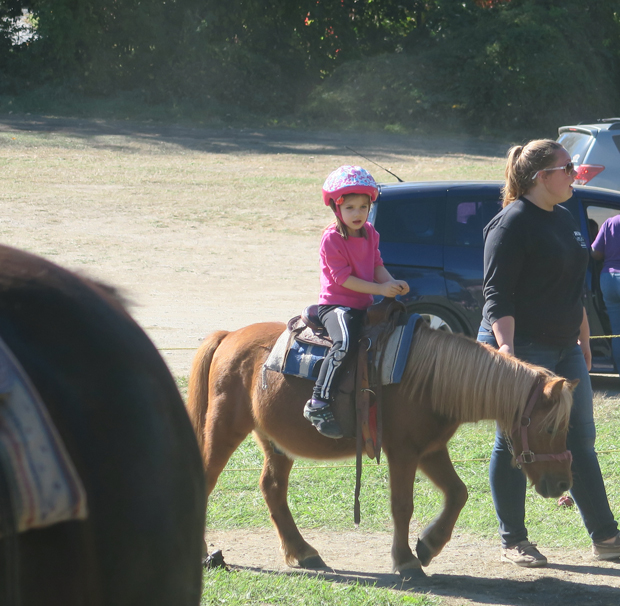 And this was the very first pony ride ever for Solène. I don't know how that happened that it didn't happen till now…