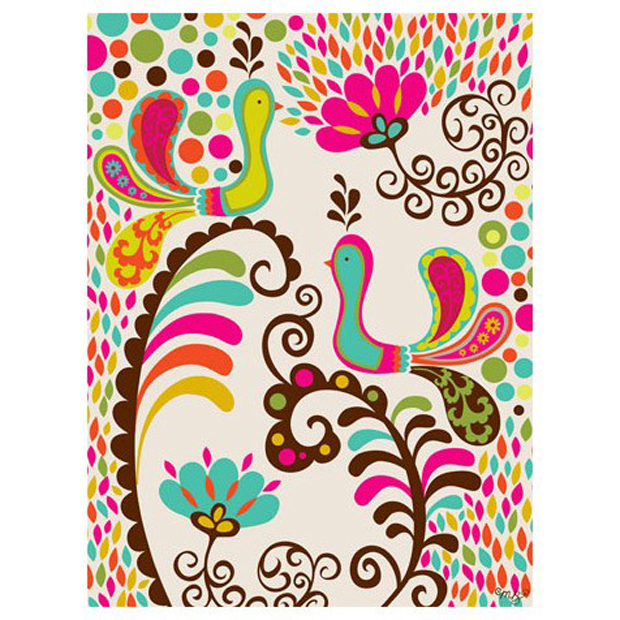 Art: How joyful is this fabulous print by Oopsy Daisy? It's the perfect way to bring some of that summery fun indoors. With the intention of promoting "peace and well-being through creativity," you have to adore both the beautiful print – and the message behind it. This great print can be purchased here
With the sun shining and the flowers blooming, we think summer is the perfect excuse to bring out all those bold floral prints! Snakeskin shoes? Check! Floral-filled pants? Yes! We love all things bright, colourful, and bold these days. Here are some of our favourite, printed picks for little ones this week. Enjoy!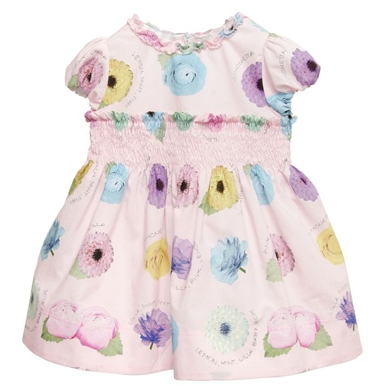 Dress: With puffed sleeves and a tulle underskirt, this summer party dress by Simonetta is perfect! Classic flower print for a super-classic look. You can pick one up over here.
Pants: This ornate print looks absolutely fabulous on these pants! The colour is described as "fantasy" – and we think that adjective is just suiting for this whimsical number. Pick up a pair over here.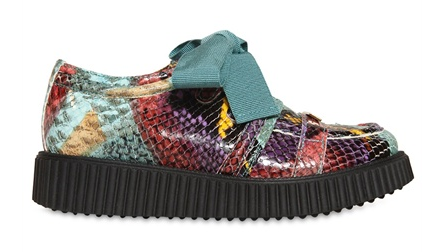 Shoes: Dolce & Gabbana has done it again! Are these shoes cool or what? The bold snake print will definitely make any kid the hippest on the block. For fashion forward girls. Head over here to pick up a pair of these unique shoes.
Swimsuit: This quirky Marc Jacobs number is the perfect complement to a carefree beach day. The illustration is so sweet, and we love the little bow detail. The good news is that it's on sale -you can nab it over here.