Cool Looks from Guess Kids Spring Summer 2017
March 10th, 2017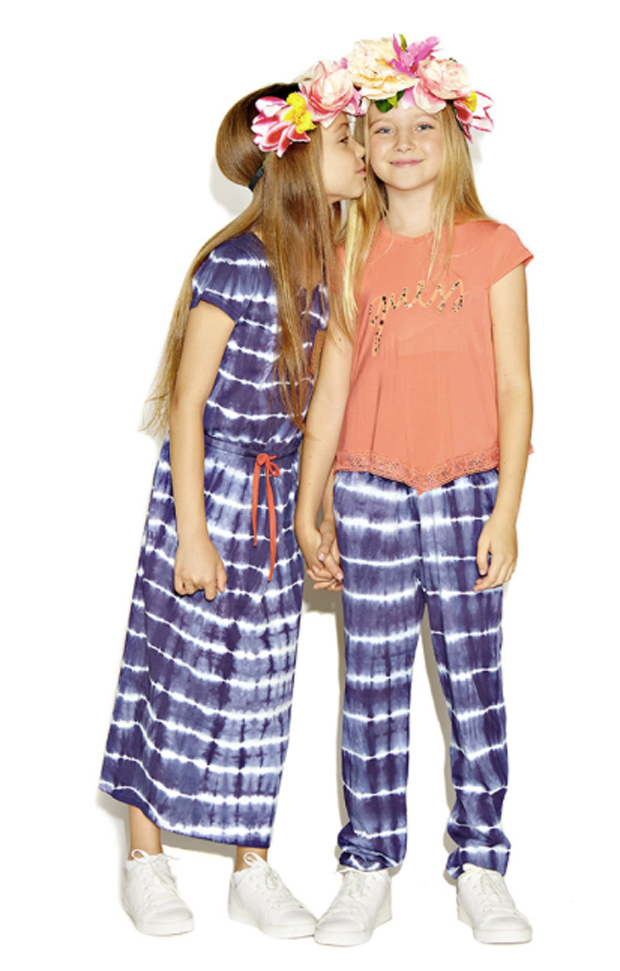 Cool looks from Guess Kids Spring Summer 2017 kids line are in stores already. This is the brand's first ever line to be launched globally and is quite vast with something for everyone.
 With a strong nautical theme, the first part of the collection features t-shirts and dresses in pop colors and graphics inspired by the 90's fashion.
 The beachy, summer feeling continues with the Coachella Festival. Here the sources of inspiration are the boho-chic looks, as well as cactus flower prints and sun-infused colours. For the boys, classic, laid back denim and masculine floral prints. And there are some adorable Lord Fauntleroy inspired numbers there for the younger boys.
 The last part of the collection has a Cuban flavor, full of fun and playful pieces. Tropical fruits and flowers bloom in multi-coloured prints, with stripes, chequers and geometric patterns.