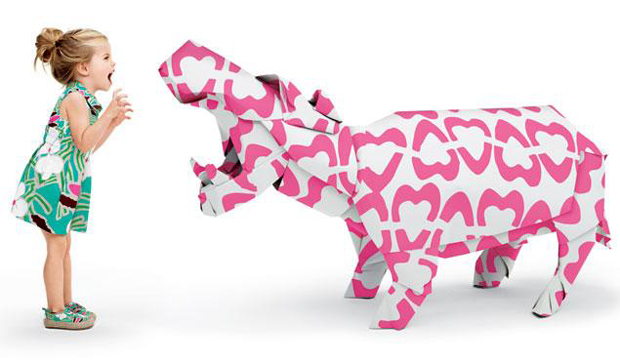 Diane von Furstenberg's second collection for GapKids, DVF Explorers, hit stores a couple of weeks ago. The mini wrap dresses, safari-themed tees and colorfully printed denim and leggings make for an even more exciting collection this time around.
"I wanted to really tap into that sense of adventure and discovery that is such a part of youth and really create something fun and exciting," Furstenberg said as she celebrated the launch at Gap's Fifth Avenue store in Manhattan.
Furstenberg dug deep into the DVF archives to find playful prints inspired by nature and her travels with her grandchildren.
"My granddaughters have such a love of life and adventure and I am inspired by their joie de vivre . . . their playful approach to life," she said. "You can never have too many prints and colors . . . and with children . . . the more practical the better . . . so we really went even farther with the leggings and the tees and the easy pieces that can be part of an everyday wardrobe."
The collection, which is for girls up to age 14, also includes swimwear, espadrilles, a sun hat and a diaper bag. Clothing ranges from $25 to $70 and accessories $15 to $150. GapKids + DVF Explorers is now available at gap.com and at Gap stores worldwide.