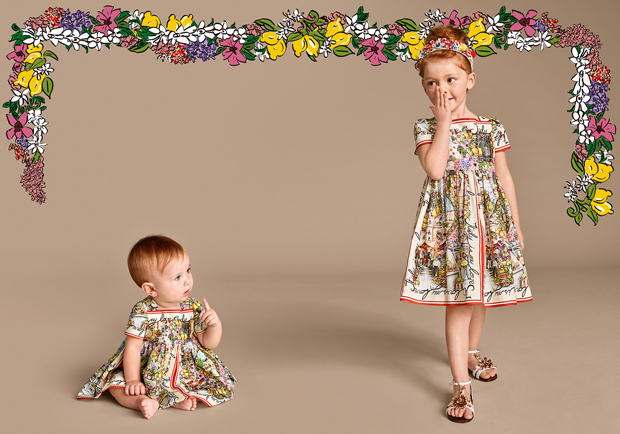 Well, Dolce & Gabbana Kids Summer 2016 is another strong statement for this label. We have the omnipresent red flowers as well as a retro look this season with wonderful 50's inspired printed dresses for girls and yes, the babies too. Also, some mod inspired dresses for the girls. Lots of sweet fruit prints and daisies play a starring role this season too. Very unusual pairing of striped tops with floral/fruity skirts.
For the boys, I'm liking the new twist on graphic tees featuring birds and their owners. And what can be said about the circus-like heavily printed outfits? Only Dolce & Gabbana can pull that one off.

There is really something for every occasion this season. Take a look at the all the other looks on the Dolce & Gabbana site.