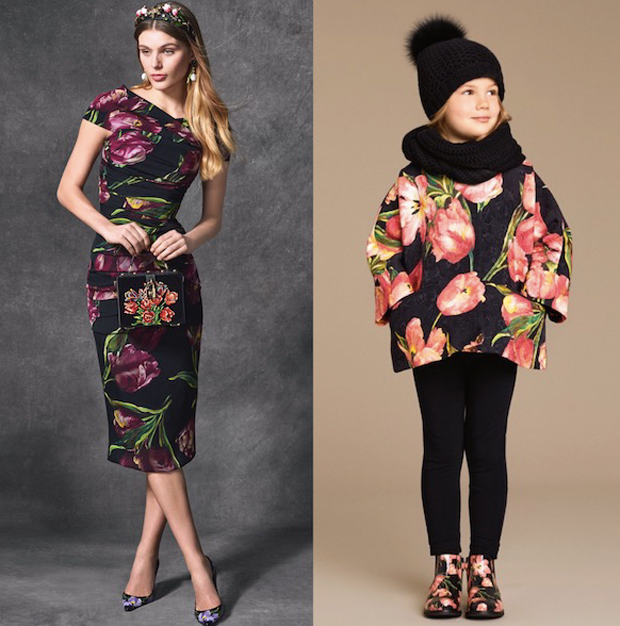 The Dolce & Gabbana Mini Me Girls Tulip Collection Fall Winter 2016/2017 is straight off the runways of Milan Fashion Week and then made a lot cuter! The tulip is a symbol of love and purity and the designers have employed a palette of gorgeous variations in these prints in color, shape and style, all printed on a background of black. The use of the same fabrics for the women's collection and children's collection is masterful and I love the way the baby wears the fabric just as well as the model!
Very exciting mini me collection from Dolce & Gabbana indeed.
Take a look at more of this sumptuous collection, go to the Dolce & Gabbana children's collection.