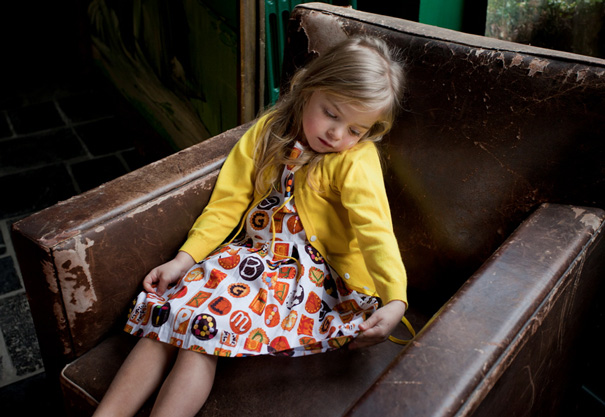 This is such a great alphabet print dress and fantastic the way it's kind of like an interactive piece.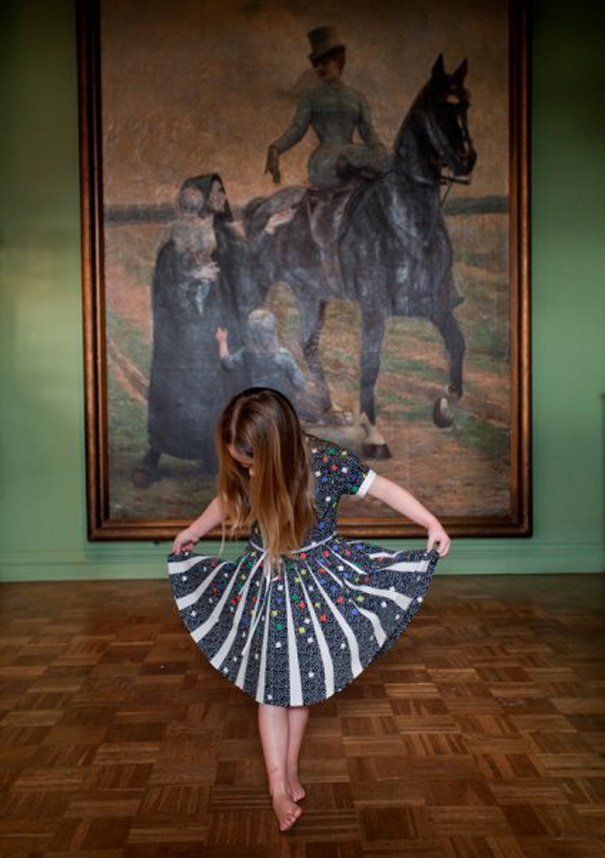 A stunning dress that would be great in a bigger size for Mamas! So classic with a mod touch.
What an amazing range Spring/Summer 2012 offering from dynamic Belgian designer, Dominique ver Eecke, photographed by fab photographer Bieke Depoorter! All the prints are so bright and wonderful with a strong retro, circa 1960's feel about it. I also love the burnt orange and brown hues she is using in her boy's range. You can contact them here for stockists in your area. I can hardly wait till they come out!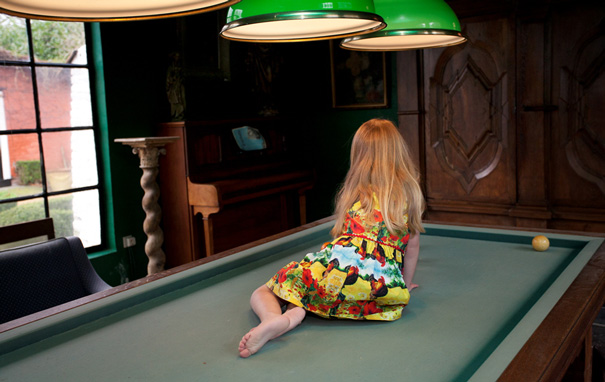 Another totally feel-good Spring print in this simply cut dress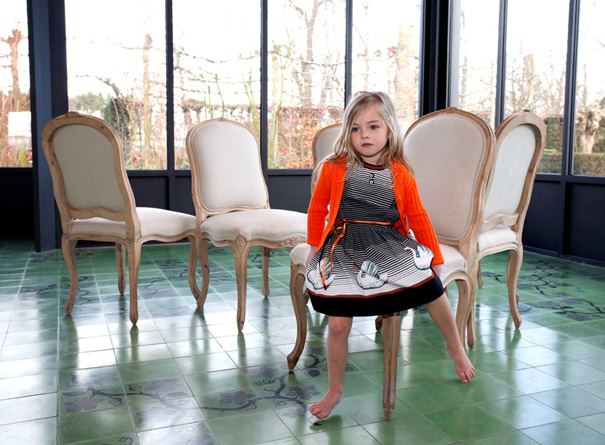 What an original theme with the featured swans on the stripes – love the red touches and cardigan teamed with it.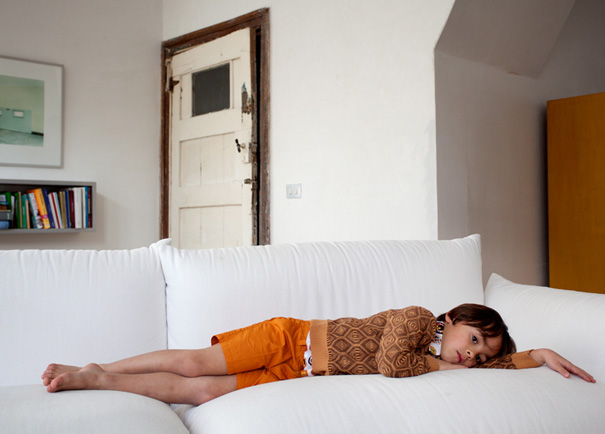 Here are the earthy hues I was referring to – and what a great retro knit.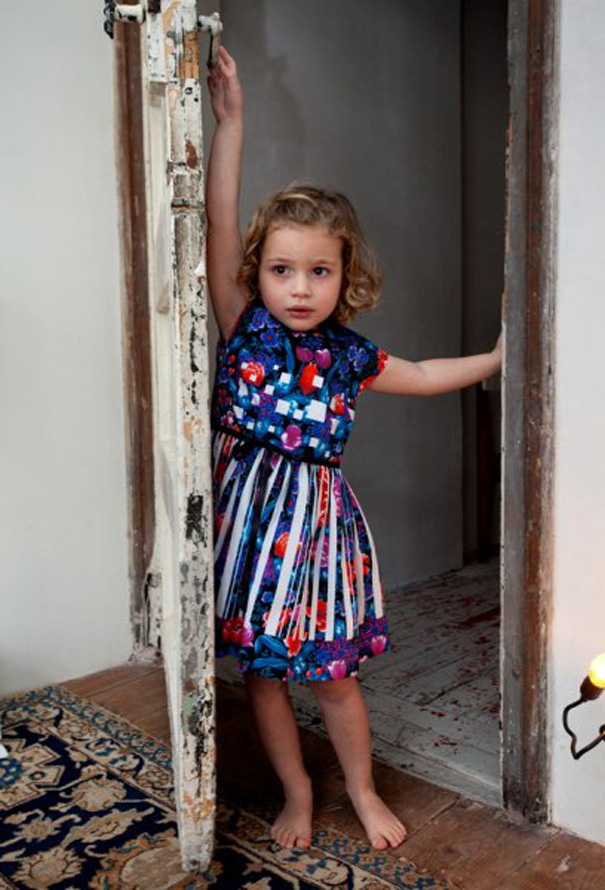 Okay, this one is just irresistible – the color combo is so rich and gorgeous.