Eden & Zoe, Cashmere and Ballet!
September 30th, 2013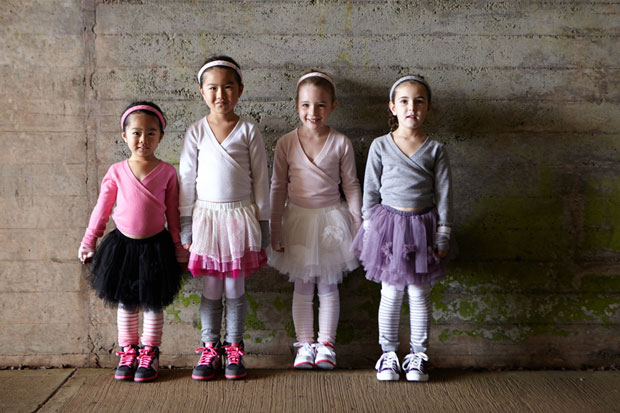 What an exquisite label I have found. This is the very first collection for Eden & Zoe and what an introduction! This cashmere knitwear for girls is sophisticated and understated. And the modern twist is so well incorporated – just a perfect balance. This first season is inspired by ballet and the flowing silhouettes of ballet wear, presented in the classic palettes of pink, white and gray. And of course, the girls all dream of wearing their dance clothes all the time. Right?!
The quality here is wonderful: delicate pointelle knits, luxurious cable patterns and graduated color stripes in a variety of ways. The pieces are contemporary and playful, and are made from 100% pure cashmere.  We see a really great future for this beautiful brand. To shop all these lovely pieces, go here.