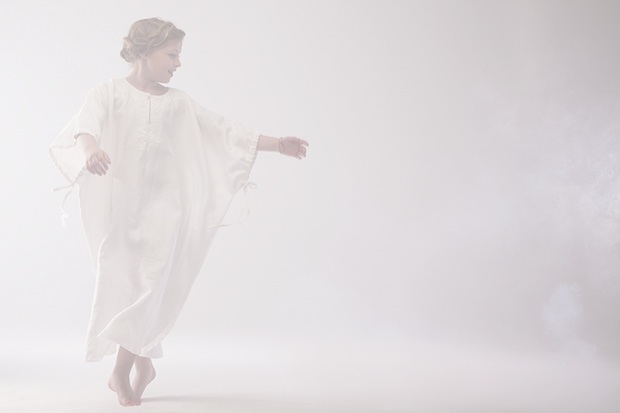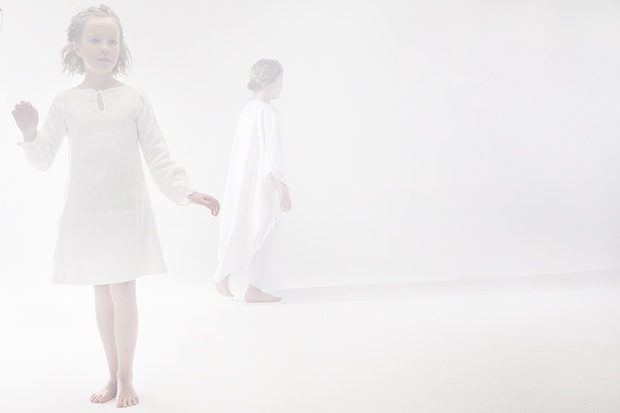 Here's a Bellissima Kids exclusive:  just released photos! The Berlin-based children's fashion brand Elfen Couture (and brand of our very own correspondent, Selina from Berlin) has taken the theme of "White Wide" for this latest collection. Inspired by the colour white – as in the total dissolution of light, and infinity – Elfen Couture has done it again with their avant-garde direction. And their choice in photography is really daring this season – more than usual.

The choice of fabrics for this collection is highly unusual too. Their customary colourful and fanciful collections were filled with gently flowing Crêpe de Chines, and satins, whereas this collection features one single fabric: finest white linen twill. The pieces in this collection are named after female icons of the Russian avant-garde. These almost architectural cuts blend beautifully with surprising effects and details: The sweeping linen Kaftan, "Nadeschda" with a neckline trimmed in the finest French lace, the delicately covered buttons on the blouse, "Natalja", or the Capri trousers, "Olga" featuring a permanent central crease.

This collection by Elfen Couture is exclusively made to order in their Berlin workshop and soon available in the Elfen Couture E-Boutique (world-wide delivery). Photography by Brian Apteiker & Bea Kiefer aka Otikwitteiker. Scroll down to the bottom to see some "making 0f" photos!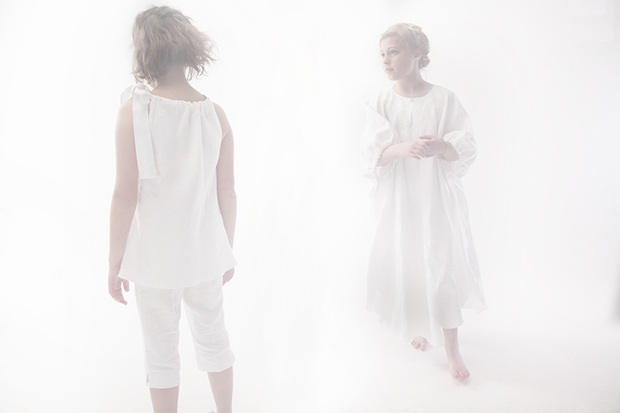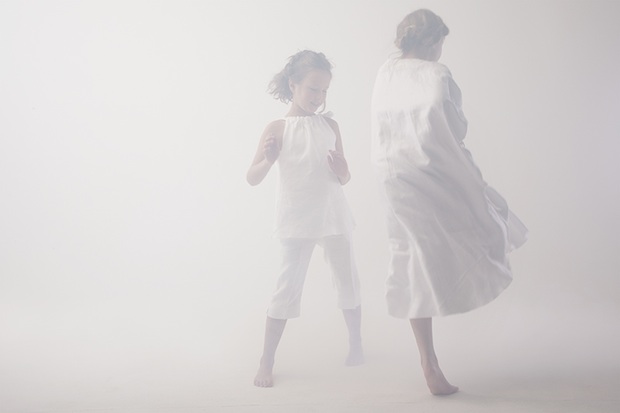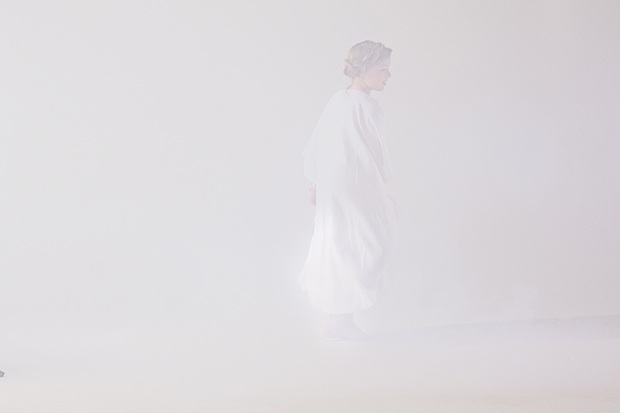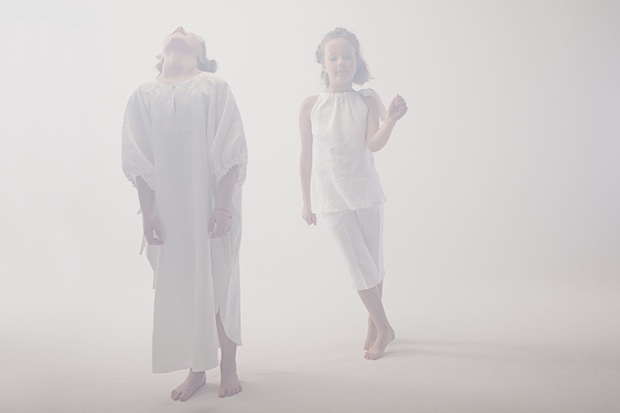 Below the "making of" photos