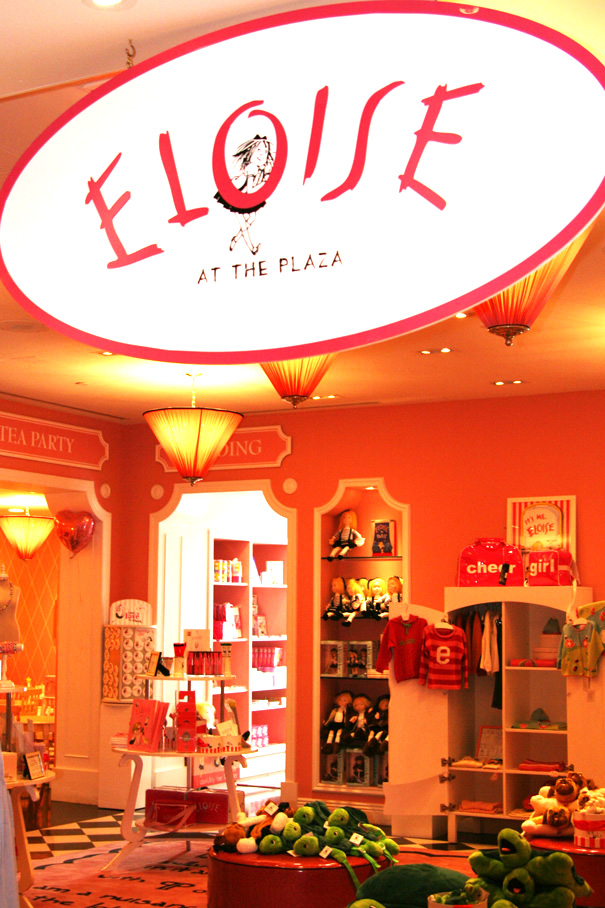 If you are in New York and your little one loves the Eloise books, and you would never dream of springing for the Eloise room designed by Betsey Johnson (see photo below) at $995 per night,  this is the place to go! This shop is a rhapsody in pink and they have done a really good job creating a little Eloise world in what is not such a large space. They also have items for any budget. I usually pop over here with the girls when we are near this corner of Central Park or FAO Schwarz. They love it here and what little girl wouldn't? It's on the basement level of the Plaza Hotel of course.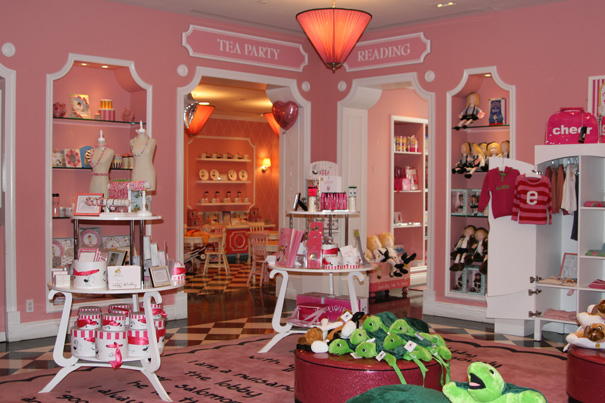 Main room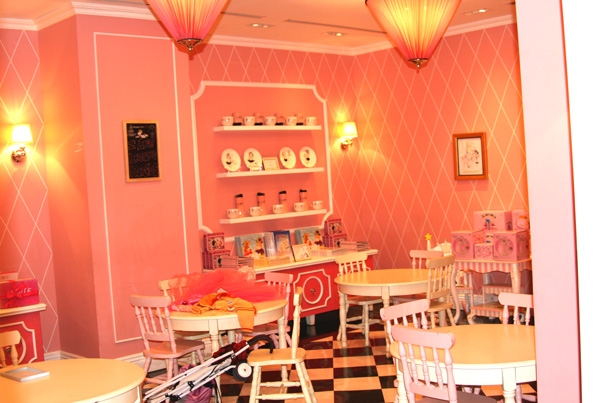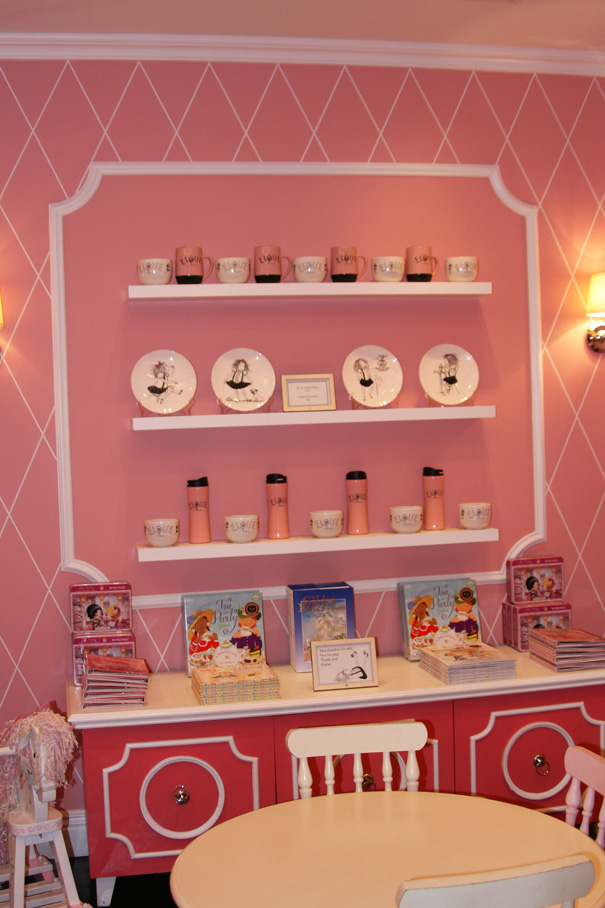 The tea party room which you can book for birthday parties or when there is no birthday party going on, the kids can have their own imaginary tea party.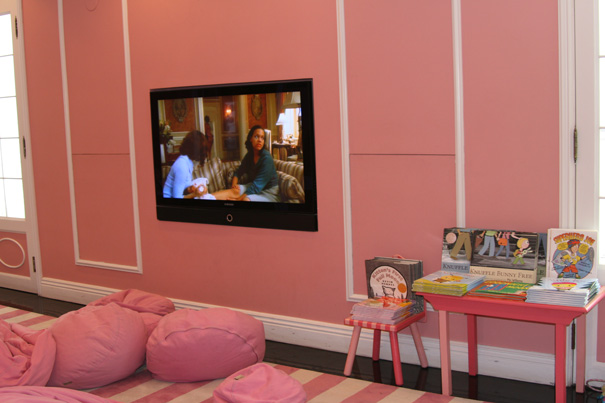 The Reading Room where there is a DVD of the movie, Eloise playing non-stop. The kids can just lounge on the beanbags and watch or read the books there.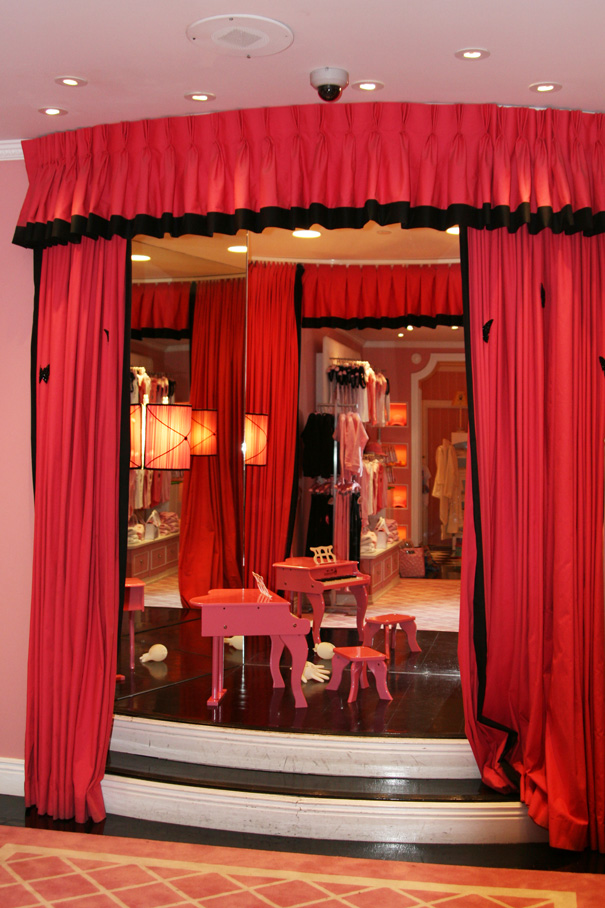 The Eloise grand little piano. Love this!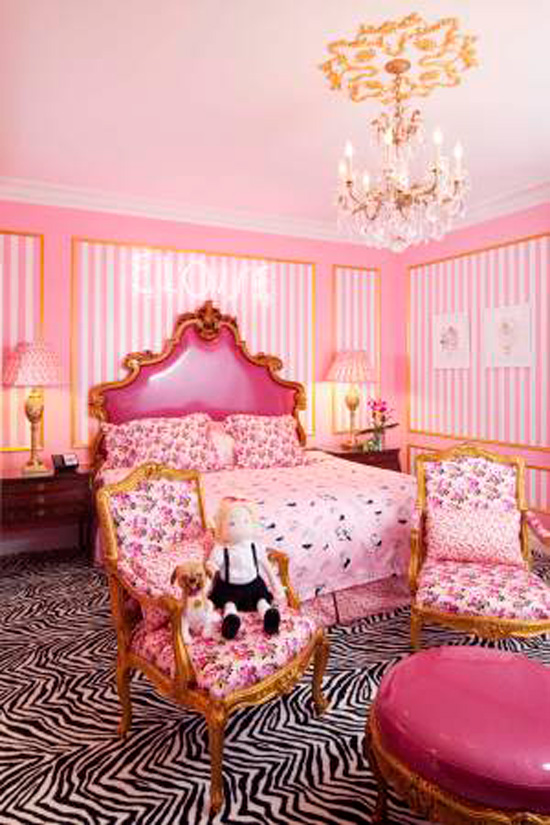 The Eloise Suite designed by Betsey Johnson