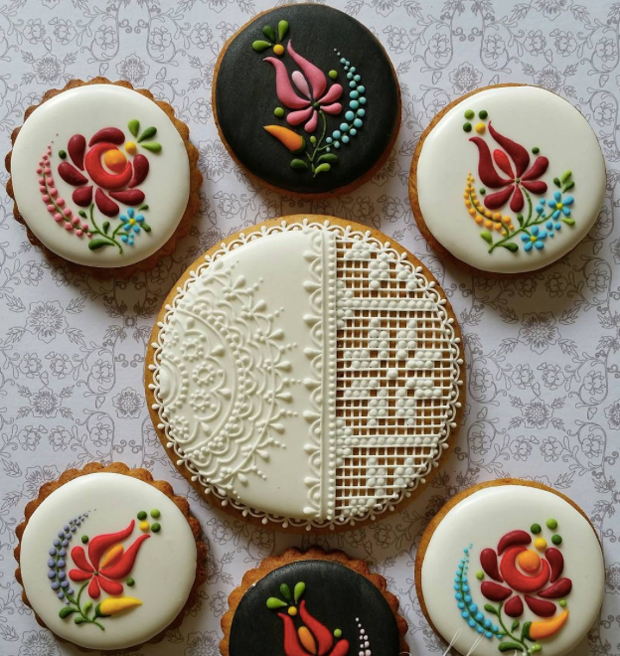 Hungarian chef Judit Czinkne Poor, also known as 'Mezesmanna', creates cookies with elaborate floral and lace patterns in icing and they are incredible.
Despite the tiny canvases, she manages to illustrate teeny tiny flowers and other delights. She then finishes her baked goods by framing them with frilly laces. The result is a treat that's would hard to eat as you would be destroying a masterpiece.
You can see more of Mezesmanna's cookie art over on Instagram.
And if you look on her Facebook page, you will see a wonderful video where she decorates the cookies right in front of you!