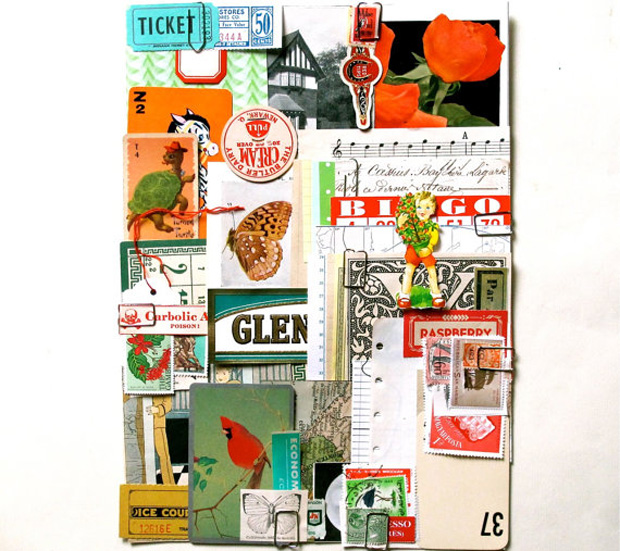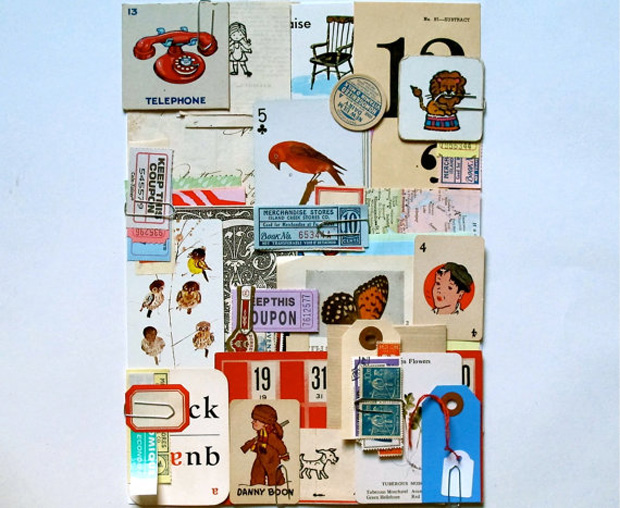 I had such an emotional reaction when I came upon these compilations and works by Toulouse artist, Isabelle Rey. Something so ephemeral and French and poetic. Hard to explain. But feels like something about connecting with the innocence and picturebooks and imagery of my childhood. Isabelle is a portraitist of interiors, and has painted the interiors of celebrities such as Yves Saint Laurent. And her work has been featured in Elle Decoration, W, Victoria Magazine and Vogue.
She also has a charming Etsy store and has curated these "Exquisite Papers", a selection of vintage papers and just random things that come all wrapped in a cellophane envelope for you to scrapbook or collage or be inspired by. I know I am.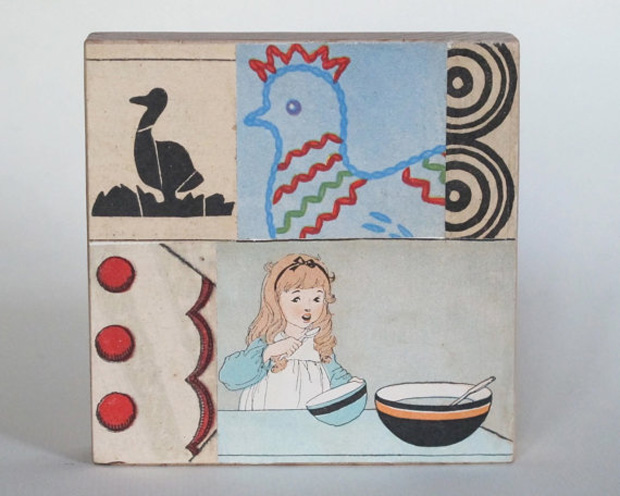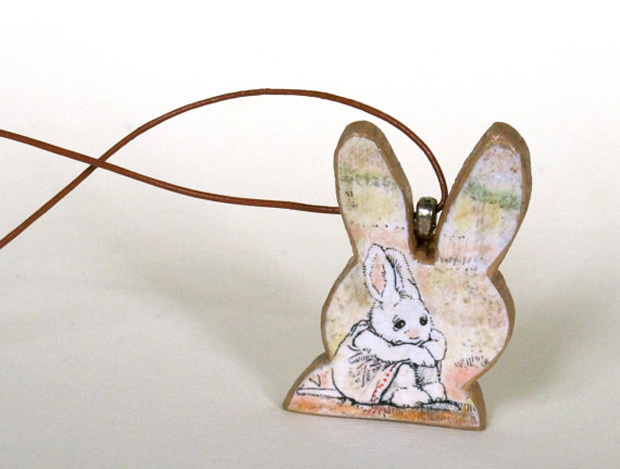 Above are some of her sweet woodblock collages and pendants which are also available in her shop. I am smitten by the little bunny in a funk! And below, a print you can purchase of one of her interior paintings.