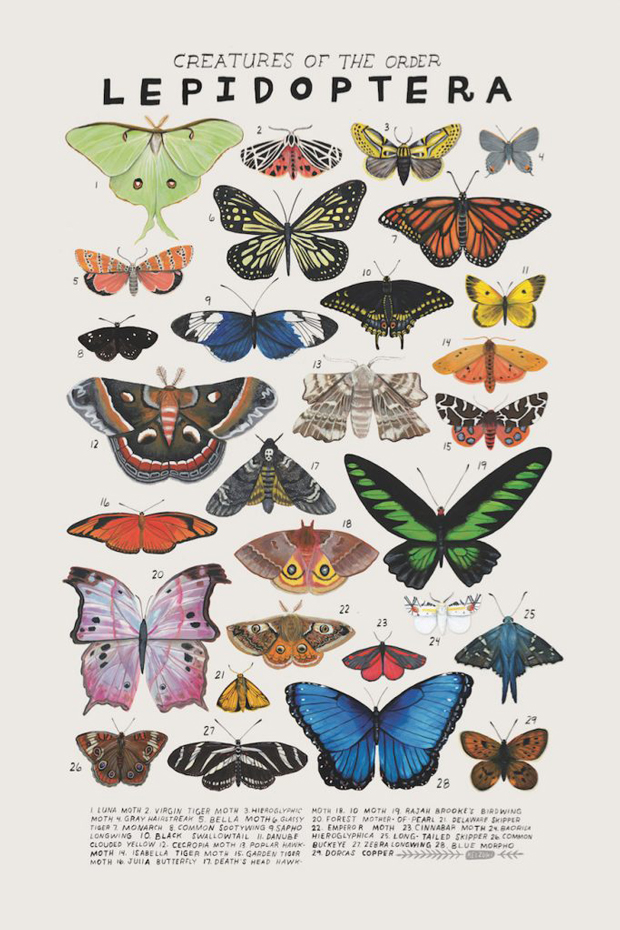 Ok. So, I'm a huge fan of artistic and original natural history art and these fabulous natural history illustrations by Minneapolis-based illustrator Kelsey Oseid are some of the loveliest I've seen.
It would be great to get the whole collection for the girls… because I wouldn't know which one to choose from.  I can imagine a feature wall with these. And the great thing is that that they learn while they look.
And love the vintage look of these prints. They remind me of a story by H. G. Wells. Take a look at all of Kelsey's art here.