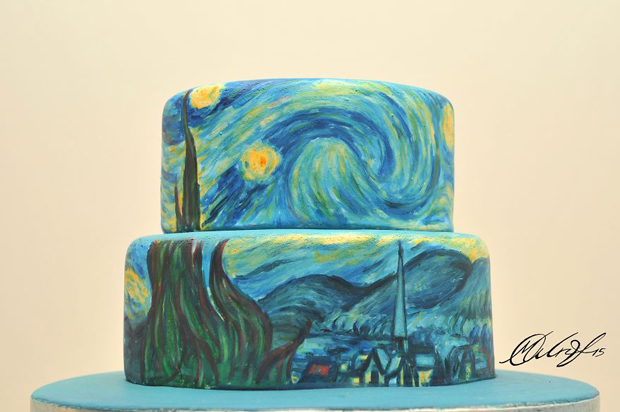 Cyprus artist Maria A. Aristidou, who is known for her art which is painted with coffee (Greek espresso to be exact), has created a series of famous paintings on cakes.
Entitled 'Art on Cakes', her series depicts famous paintings on delicious canvases. The cakes were made for local patisserie 'Vienna Boutique' in Larnaka, Cyprus and feature works like The Persistence of Memory by Salvador Dali, The Scream by Edvard Munch, and The Starry Night by Van Gogh.
According to Aristidou, each cake took about 6-10 hours to finish and were all crafted with 'Vienna Boutique's famously know chocolate recipe covered in sugar paste then decorated with edible paints'.

Find out more about Aristidou and her work here.