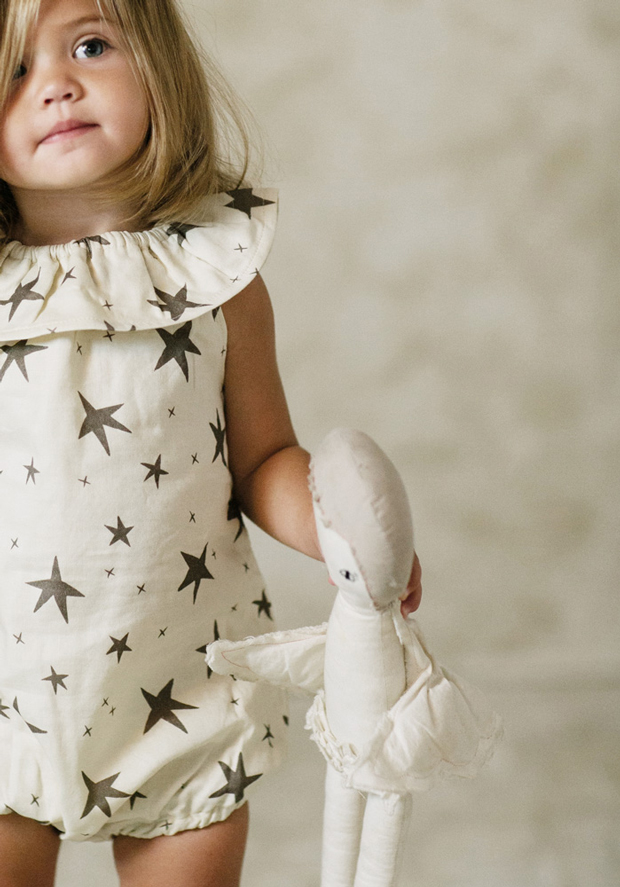 We have fashion and art from Rylee and Cru, a children's line founded by illustrator Kelli Murray and inspired by her own little kids. Rylee and Cru merges art and imagination, offering unique and artistic clothing. She concentrates on quality basics that are hand dyed, which gives them a vintage feel.
The clothes are mainly for very young kids and babies and I have to say, that these are some of the cutest rompers ever with a light circus theme going on.
Kelli also sells prints of her lovely kid-friendly illustrations which would go well in the rooms of children wearing these clothes. Definitely, a whole approach to fashion and style.
Check out the Ryan and Cru Lookbook here. And the original art prints here.